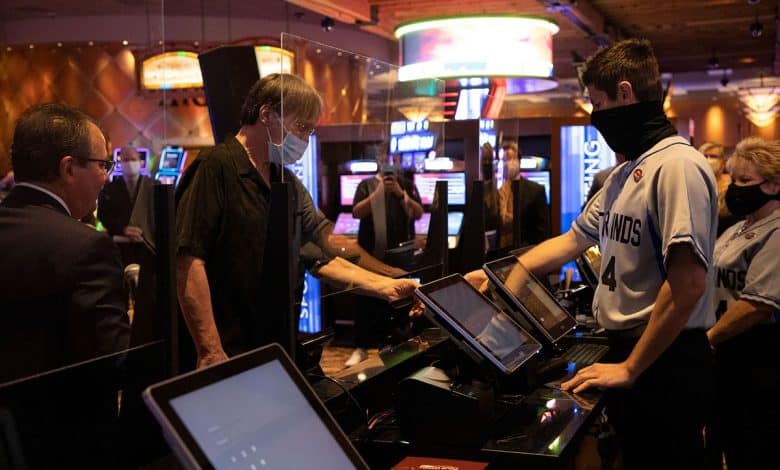 Sports betting advocates in Michigan were hopeful that sports betting would be able to launch in 2020. Michigan lawmakers met last Tuesday to address an ongoing issue with sports betting rules and regulations. The Joint Committee on Administrative (JCAR) Rules, which is made up of lawmakers from both parties, had a productive meeting.
The issue that the JCAR had to concur on was a 15-day waiver that addressed sports betting rules. The JCAR agreed to waive the 15-day requirement. That was the conclusion sports betting fans and advocates were hoping for.
However, even with the positive outcome of the meeting, COVID-19 is still at play. The Michigan Gaming Control Board (MGCB), which will oversee sports betting, was hopeful for a December 2020 launch. Richard Kalm, the Executive Director of the MGCB, spoke out after the Tuesday meeting.
 Sports Betting Should Launch Beginning Of 2021
According to Director Kalm, the sports betting providers like DraftKings and FanDuel, still have to have their sports betting licenses. The entire process has been drastically curtailed due to COVID-19 closures. State inspectors must physically inspect sports betting kiosks and other locations.
These inspections have not been carried out with any type of regularity during 2020 due to many casinos in the state being closed. The backlog for inspections is unprecedented; At the same time, the delays were expected. In addition to the obvious health issues due to COVID-19, there are issues regarding technical issues solely related to the sports betting machinery that must pass inspections.
Although these issues that occurred due to the virus are beyond anyone's control, Director Kalm does believe the JCAR's agreement regarding the waiver rule will speed the process up. Part of the process involved in the sport betting licenses is that sports betting providers must now hire independent labs that conduct some of the inspections. Sports betting providers must provide a letter from the lab with their findings to the MGCB as part of the licensing process.
The waiver from the JCAR will circumvent a much longer process that would have taken place had there not been agreement at the JCAR meeting. The entire process has had to start over in January with new lawmakers hearing the issues and making rulings.
With the Waiver, The Process Is Streamlined
Director Kalm is hopeful that some sports betting providers will launch in January of 2021. Kalm said, "the whole thing is really dependent on the paperwork submitted. We're going to give them provisional licenses as soon as we get all the paperwork and then finish our background investigations."
There is also the matter of the platforms submitting their software and testing labs to make sure they meet the requirements of the MGCB. So that's going to take a little bit of time to get that done. They're all going to have to go through with their fine tooth comb and fine-tooth until they are in compliance, or we cannot license them."
Kalm further elaborated that before the JCAR meeting, they sent out a letter to all the sports betting platforms that have applied for a license to see what stage of the process they were each in. With that feedback, Kalm said, "it probably will be about six weeks before any launch will happen.''