Sports Betting Industry News
Sports News
DraftKings and Golden Nugget Strike $1.56B Deal
DraftKings has become one of the biggest iGaming companies in the US industry, but the company is not content with standing pat.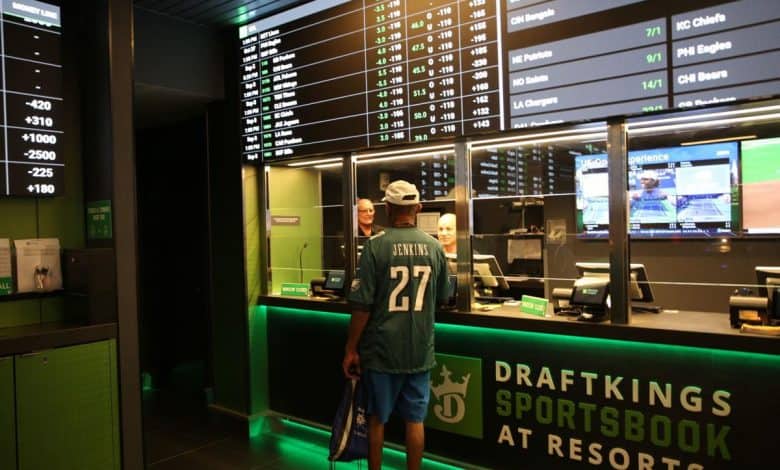 DraftKings has become one of the biggest iGaming companies in the US industry, but the company is not content with standing pat. On Monday, it was announced that DraftKings has agreed to buy Golden Nugget Online Gaming for a price of $1.56 billion.
There will be no cash used in the purchase of Golden Nugget as this is an all-stock deal. Stockholders of Golden Nugget will still have to agree to the sale, but it is expected to close during the first quarter of 2022.
Golden Nugget is most known for its role in the online casino industry, and that is an area that DraftKings is hoping to grow and improve in the coming years. The company currently has more than five million customers, and DraftKings will now have access to that large database.
There is a strong sports tie to this deal as Fertitta Entertainment is the parent company of Golden Nugget, and that company is owned by Tilman Fertitta. Fertitta is the owner of the Houston Rockets, but sports betting is not yet available in the state of Texas.
This is a combination of two companies that are both publicly traded on the stock market, and it will have big implications for each company. The Board of Directors for both DraftKings and Golden Nugget have both signed off on the deal, but there will also be a need for regulatory approvals after the deal is made official.
This deal comes on the heels of another major deal that should impact the iGaming industry. Penn National Gaming recently acquired to purchase the Score in a move that should allow Penn National to become a much stronger name in iGaming.
DraftKings CEO Jason Robins said:
"This deal creates meaningful synergies such as increased combined company revenues driven by additional cross-sell opportunities, loyalty integrations, and tech-driven product expansion as well as technology optimization and greater marketing efficiencies."
Fertitta will now become a member of the Board of Directors with DraftKings in this deal and will become one of the largest stakeholders in the company. Online casino gaming will be a major focus of this new deal, but this will also improve the online sports betting offering for DraftKings.
Big Boosts Coming to DraftKings
DraftKings, FanDuel, and BetMGM continue to battle it out for the market share leader in the US when it comes to iGaming, and each company is looking for any advantage they can find.
In a statement, DraftKings said:
"Multi-brand strategy which will enhance cross-sell opportunities and drive increased market share and revenue growth."
DraftKings will also be able to save some money by eliminating the need of using a third-party technology provider. Golden Nugget comes with its own state-of-the-art technology department, and that can now be accessed by the DraftKings platform.
This deal will also allow DraftKings to become the official DFS, iGaming, and the sports betting partner of the Houston Rockets. Of course, this new partnership won't have its full effect until Texas approves all forms of iGaming.