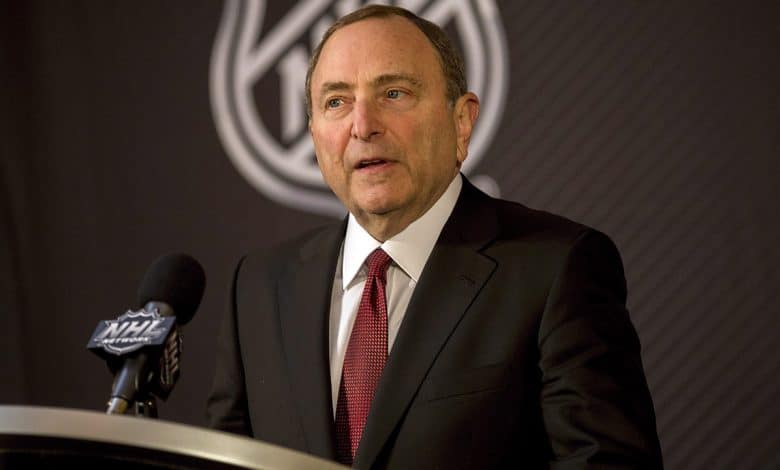 Usually, at this time of year, we would all be cheering for the final teams left in the NHL Stanley Cup. Instead, we are at home, without sports and the distraction they bring from everyday life.
Rather than relaxing and turning on the game every night, our focus has been forcefully shifted to everything going on in these strange times.
Luckily, for all of us, this time looks to be coming to an end very soon. The NHL has been weighing every option from canceling the season altogether, to a 31-team tournament when they resume.
Commissioner Gary Bettman has said that they want to be ready to go as soon as they get the green light, and so they have begun working out the logistics of a 24-team playoff when play can resume.
There has been promising news that this will come sooner than later, along with some disheartening news that will cause hurdles for this project to be completed. Certain areas where teams play their home games have stood firm in remaining locked down and will resist letting any sports resume anytime soon.
On the other hand, other states, such as Florida and Nevada, have opened their doors to having multiple out-of-state teams play home games there.
News surfaced recently that the NHL may play their entire Stanley Cup Finals in the city of Las Vegas. While some states remain close, this offers a neutral site with plenty of hotels and close airports to make this transition easier in these harsh, uncertain times.
Tough Decisions
While every decision is a tough one to make at this point, none may be harder than deciding how many teams to leave out of this playoff format. Many playoff teams are decided right at the end of the season, and no matter what, good teams have to be left out.
Organizations like the Florida Panthers, New York Rangers or Columbus Blue Jackets had a real chance at finishing the season strong and making their way into the playoffs.
As we saw in the 2018-19 season, just because a team finishes with the best record does not promise them anything in the playoffs, and any of these teams being left out could make a case for why they could make a deep run if given a chance.
How big of a difference could this all make in the end? Will the top teams like the Boston Bruins be able to get their momentum back? Or will this long gap cause a quick end to their 2020 playoffs?
Will the bottom teams have a chance to make a run now that the ice feels level? Or does the long break leave them unprepared and back home before they can even get unpacked.
One thing is for sure, we have never seen anything like this in sports. This virus has caused plenty of complications and confusion; it has left people in much worse places than how it found them, fans and players alike, but when the teams hit the ice, and the puck finally drops, as the old saying goes, it's anyone's game.