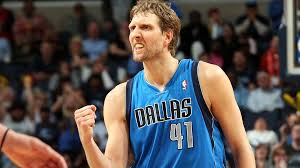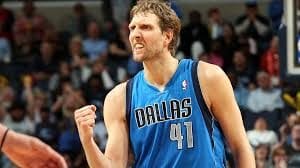 NBA basketball news hot off the wire concerns a major contract extension for Dirk Nowitzki. In addition, it looks like the NBA will play in London this January as the Indiana Pacers and Denver Nuggets travel across The Pond, and we have the latest on the Olympic team, which has played sloppy basketball this past week and created some  concern for Coach K. Here's a quick look at the latest NBA basketball news
NBA Basketball News: Nowitzki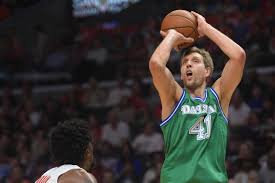 There is big NBA basketball news as the Dallas Mavericks make an aging Dirk Nowitzki very happy. Nowitzki, who is 38 and has played with the Mavericks for his entire NBA career, has been offered a two-year $50 million deal. And, yes, he is going to take it.
Nowitzki had been playing at an $8 million per year discount. This new contract makes him the highest per year paid player on the Mavs. Last season, Nowitzki's output was down a bit when compared to his average, but it was still substantial. His best season was in 2004-05 and 2005-06 when he averaged around 26.3 PPG, 9.4 RPG, and blocked 1.25 SPG. Around that same time, he shot around 47% from the floor, hit 40% of this threes, and knocked in 88% of his free throws.
This past season he averaged 18.3 PPG, 6.5 RPG, and 0.7 steals. His field goal completion rate was 45% and he hit his threes 37% of the time. He was an 89% free through shooter. Thus, although average numbers were down a bit, percentages were fairly close to how he has done throughout his career.
NBA in London, Old Chap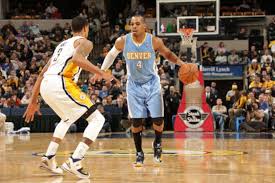 Also in NBA basketball news, the Denver Nuggets and Indiana Pacers will play in London on January 2, 2017. This is the first time that the Pacers will play a regular season game oversees. The contest will be at the O2 and the Nuggets will be the home club.
The NFL is also going to play in London this season. That contest will feature the Indianapolis Colts playing the Jacksonville Jaguars. The game will be played on October 2. 2016.
Olympic Team Sloppy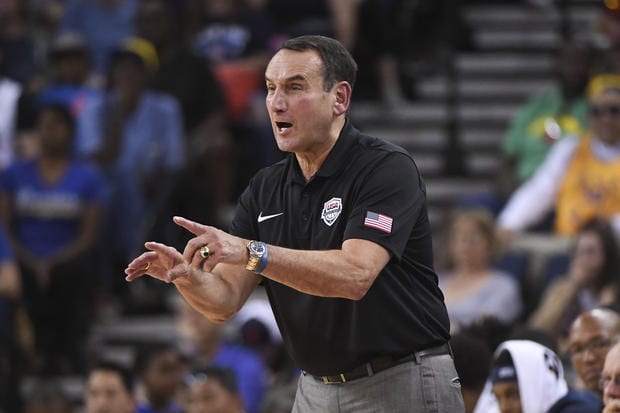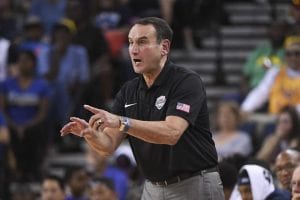 In our last NBA basketball news story, USA Olympic coach Mike Krzyzewski has said he wants his team to stop having so much fun. It's true that in their exhibition games they are hammering teams by an average of 45 points. But they are also committing more and more turnovers. In the first they has 12, the next 13, and their last one 16.
Players include Carmelo Anthony, Harrison Barnes, DeMarcus Cousins, Kevin Durant, Kyrie Irving, Klay Thompson, and Draymond Green. Other players include Paul George, Jimmy Butler, DeAndre Jordan, DeMar DeRozan and Kyle Lowry. Golden State and Toronto are well represented on the team.
There has been some pretty intense showboating and undisciplined play. Coach K does not want to see the team get too sloppy or cocky. That occurred in 2004 and in those Olympic games they earned the bronze. The Olympics are about a week away.