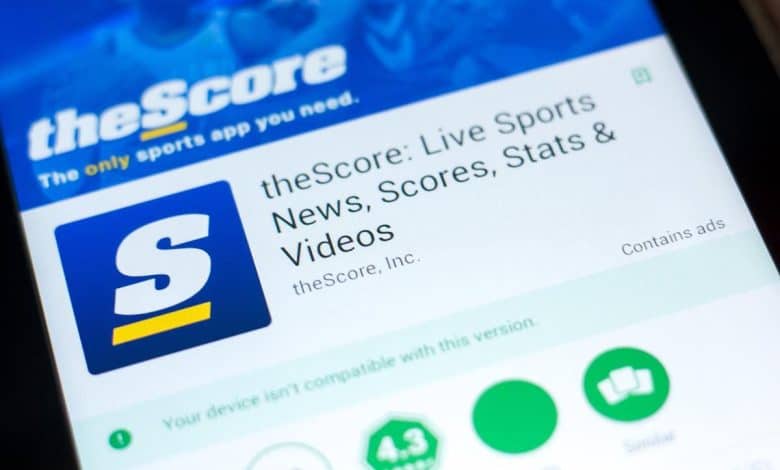 Illinois has become a prominent sports betting market since sports betting went live on March 9, 2020. Some of the largest sports betting providers in America, like DraftKings, FanDuel, and PointsBet, operate in Illinois. Another large book announced Monday it would be entering the Illinois sports betting market. theScore Bet launched in Iowa in February, and the company revealed that it had secured market access in Illinois as well.
theScoreBet
When theScore Bet launches in Illinois, it will officially be live in five states. The app is available in New Jersey, Colorado, Indiana, and Iowa. theScore Bet is based in Toronto, but the book has made serious headway in the United States.
theScore is a sports media website, so people were familiar with the company before it launched a sportsbook. theScore Bet gained approval to join Illinois because of a relationship with Harrah's Joliet Hotel & Casino, which is part of Caesars Entertainment Inc.
The Press Release
John Levy, the Score Bet's chairman and chief executive officer, announced the Illinois approval in a press conference Monday morning.
In a press release, Levy wrote, "Gaining market access to Illinois is a significant development that will bring our award-winning mobile sportsbook to one of the most populous states. Caesars is a giant in the casino-entertainment industry, and we're thrilled to have reached this agreement to extend theScore Bet's footprint into another key new market."
theScore Bet is set to go live in the second half of 2021. Barstool recently launched its sportsbook in Illinois, and it was well-received by bettors in the state. The same fate is expected for theScore Bet when it becomes available.
theScore Bet will have to pay Caesars throughout the partnership. A percentage of the book's revenue will go directly to Caesars, and Score Media and Gaming Inc. will have to pay the licensing fees.
The deal will last ten years, and there is a renewal option available that would span over another decade.
Surging Sports Betting in Illinois
Illinois sports betting shattered records every month since the state enacted sports betting. Illinois launched sports betting in March of 2020 in a retail format. Mobile books went live in the summer. Illinois legalized sports betting at the perfect time because it gained popularity when leagues started to resume following the COVID-19 pandemic.
The monthly handle has increased every period since March of 2020. In January, the Illinois Gaming Board reported that the handle was $581.5 million. This number was an exponential increase from the December total, which was $491.7 million.
The Illinois Gaming Board has not released February numbers, but they expect the streak will end. February is a short month, the NFL season has ended, and the NCAA Tournament did not begin until March. The expected decrease would follow a national trend.
However, Illinois should hit another record this month with the NCAA Tournament occurring. Additionally, bettors do not need to register in-person because of the COVID-19 pandemic per Governor J.B. Pritzker's orders.