Hockey
NHL News: 24-Team Playoff Format Raises Concerns of Illegitimate Champion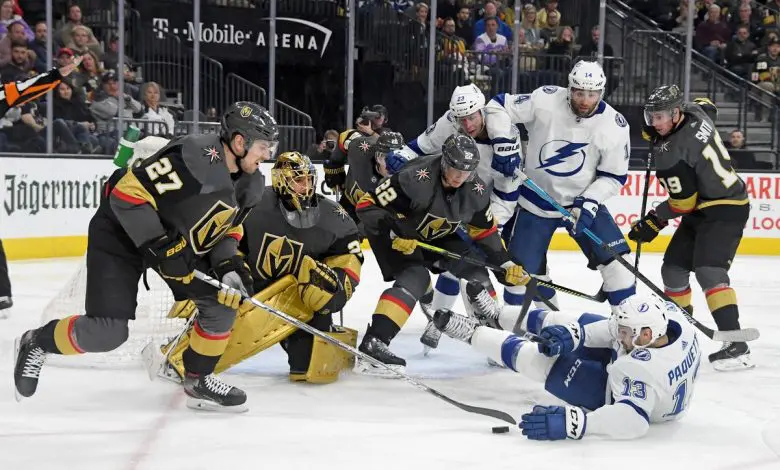 In a season like no other, the NHL seems to be on track for a unique playoff format. After being recently approved by the NHLPA, a 24-team playoff format is looking to be how the 2020 season will finish off. The league would use hub cities that have opened up to play all their games with Las Vegas as the site for the Stanley Cup Finals.
This format will give bye series to the top four teams in each conference and the rest will play in. With the playoffs being so different this year, it could offer some very different outcomes.
Last season we saw the Lightning finish the season with the most points then get swept in the first round. It will be interesting to see if this format will favor the top teams or give the teams that play an extra series an advantage.
The teams that will have a bye series to start could be at a bit of a disadvantage, after all this time with no hockey, they will be facing a team coming off a live series who may be more ready to play than anyone. No matter how things shake out this season, there will be plenty of question marks surrounding the Stanley Cup Champion.
A few players have already voiced their concerns with the NHL having a "COVID Cup". Some are concerned that the Stanley Cup Champions will have an asterisk by their name for the 2020 season, and no one wants to put in all this effort and potentially risk their safety for an illegitimate championship. Other players just want to play hockey again and will be prepared for anything the league offers and make the most out of the opportunity.
Another big concern with this season is not only at the NHL level, but the trickle-down effects on the minor league affiliates. There are a lot of prospects in the AHL, as well as other leagues, that had their seasons cut short. It will be interesting to see how this plays out in the NHL draft and the rest of the offseason.
No matter what happens, as long as hockey is back, with or without fans in the stands, we will be excited for live hockey and on the edge of our seats the whole time. With the unique format, this may be a perfect time to take some bets on the underdogs and cash in on some upsets that you normally would not see. When the teams with first-round byes have to take on teams that got back on the ice for games in the first series, we could see big upsets that will shake up the rest of the playoffs.