Football
Sports News
College Football- First Three Jan 1, 2018 Bowl Kickoffs Between 12 and 1 p.m.
Outback, Peach and Citrus Bowls Start New Year 2018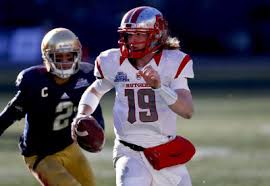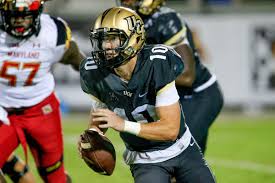 There are three bowl games being played prior to today's College Football Playoff Semifinal games, which features #3 Georgia and #2 Oklahoma in the Rose Bowl Game at 5 p.m. E.T. and #4 Alabama and #1 Clemson in the Allstate Sugar Bowl at 8:45 p.m. E.T. These three bowls all start between 12 noon and 1 p.m. Below, we have a snapshot of each of the first 2018 college football bowl games along with a link to our free spread and over/under picks for each one. To go to our pick simply click on the header for each bowl game.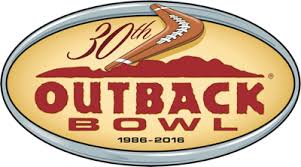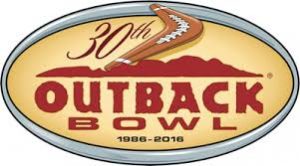 The Michigan Wolverines (8-4) finished fourth in the Big Ten East with a 5-4 record. The Wolverines lost their final two regular-season games. Both losses were to top 10 teams with the first being to #5 Wisconsin 24-10 and the second to #9 Ohio State 31-21. Posting a 5-2 conference record, the Gamecocks finished second in the SEC East. In their last five games, South Carolina went three-and-two. During that time, they lost to #1 Georgia 24-10 and #3 Clemson 34-10. Note that the spread, which favors Michigan, has been going up, and the over/under, which first went down, is on its way up again. This game kicks off at noon.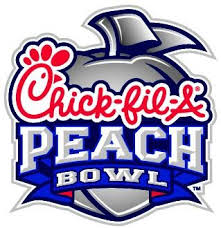 This bowl game features the #12 UCF Knights (12-0), who finished first in the AAC West, and the #7 Auburn Tigers, which took the SEC West. The Knights were 8-0 in AAC play and went on to meet and beat the #20 Memphis Tigers in the title game. They won it 62-55 in overtime. The Auburn Tigers won the SEC West Division when they beat the Alabama Crimson Tide 26-14 in the final game of the regular season. They went to the SEC playoff game with a conference record of 7-1. In that SEC title contest, they lost to the #6 Georgia Bulldogs 28-7. On this game, the spread is getting bigger. The Tigers are at anywhere from -10.5 to -12.5. The over/under is fairly stable at 67.0. It opened at 63. Lucky you if you grabbed that for the over. The Chick-Fil-A Peach Bowl will be played at 12:30 p.m.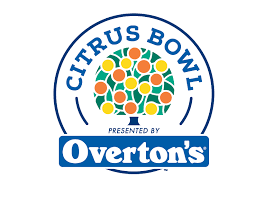 We expect this bowl contest, which kicks off at 1 p.m. E.T., will be very popular. How can it lose in terms of interest, as it features Notre Dame, one of the most popular college football teams in the country, and one of better teams from the most competitive college football conference, the SEC. On their way to this bowl game, the #14 Notre Dame Fighting Irish (9-3) lost two of their final three games, and they were important ones. ND went down to #7 Miami 41-8 and were beaten by #21 Stanford 38-20. On the other hand, LSU managed to finish their season off by winning three straight conference games. That got them third place in the SEC West as they were 6-2 behind Auburn and Alabama.
After the First 2018 College Football Bowl Games
Once the first 2018 college football bowl games are played, you'll be able to hunker down and enjoy the two games everyone has been waiting for, #3 Georgia and #2 Oklahoma in the Rose Bowl Game at 5 p.m. E.T. and #4 Alabama and #1 Clemson in the All State Sugar Bowl at 8:45 p.m. E.T. You can read more about these games here or go to our picks for the Rose Bowl Game and the Allstate Sugar Bowl.