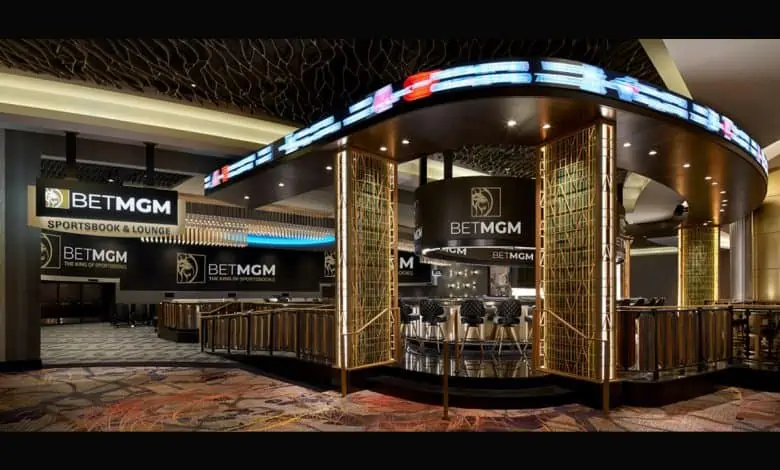 Online sports betting provider BetMGM was fined by the Maryland Lottery and Gaming Commission for violating the state's Sports Wagering Law. The state gaming regulatory agency imposed the fine during its meeting last week, which was the largest penalty ever imposed.
The violation stemmed from the operator accepting mobile wagers before the official market launch and essentially operating without a license when it accepted 146 bets over a three-hour period before the problem was discovered on November 16, a week before the full launch was to take place.
Six of the seven members of the MLGCA approved the $146,000 fine, while one member believed that the violation warranted a withdrawal of BetMGM's gaming license in the state. Most users that made the early wagers had their bets voided and received a refund. However, one bettor was able to withdraw their winnings before BetMGM corrected the mistake and took the platform offline.
Penalty Is Largest Ever Issued By MLGCA
The chief compliance officer at BetMGM, Rhea Loney, spoke before the committee and stated that the operator immediately acted once the issue was discovered and requested the geolocation provider block further wagers from Maryland.
"This has never occurred in any of BetMGM's prior launches in any state, so this is an isolated occurrence for BetMGM," said Loney during the lottery commission hearing on Thursday. She also told commissioners that BetMGM has learned its lesson and is taking all necessary precautions to stop this from ever happening again.
The provider's directory of technical governance, Roman Rubas, stated that the error was from the configuration linking the beta site to a page where they could access wagering instead of a standard landing page where there was no access to bets.
He also told the commission that BetMGM has already acted to put a secure process in place that will prevent the same problem in the future. Rubas also again requested that the geolocation provider block wagers from any state that has not yet legally begun online wagering.
MLGCA chairman Randy Marriner said, "This appears to be an inadvertent mistake. It's also the largest penalty that we've ever issued to anyone here at Maryland Lottery. It's a serious mistake."
The previous record settlement for the MLGCA was $5,000. BetMGM was fined $1,000 for each wager that the provider accepted before the official launch of online sports betting.
While the fine imposed was the largest ever given by the state regulator, MLGCA Commissioner Harold Hodges voted against a settlement and wanted to send a strong message and suspend BetMGM's license until the matter was investigated further. He argued that the $146,000 fine could be considered a "slap on the wrist" and wouldn't do anything to deter providers from violating laws in the future.
The remainder of the commission denied his request and voted to approve the settlement, which allowed both sides to avoid a formal hearing on the matter.