Basketball
Ankle Sprain Puts Kyle Korver Out of Postseason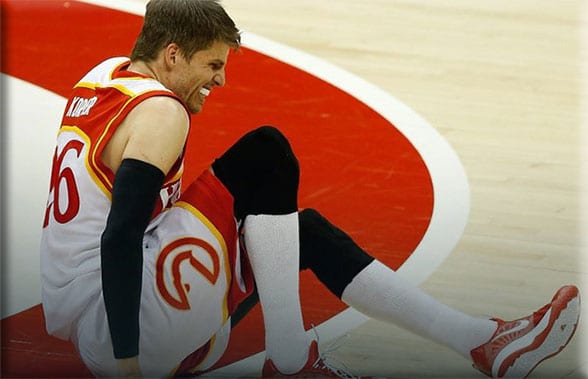 The Atlanta Hawks, who had lost their first two home games in the finals of the Eastern Conference, have now lost Kyle Korver, their 3-point specialist, to an ankle injury. Korver will not be able to take part in what remains of the playoffs because he has sprained his right ankle badly.
He was injured in the second game thanks to a loose ball. Matthew Dellavedova of Cleveland had rammed into his ankle toward the end of quarter three of the game in which the Cavaliers emerged victorious.
Although an X-ray taken at Philips Arena showed negative, another exam and MRI taken at Peachtree Orthopaedic Clinic showed that the guard had sprained his right ankle. An ankle and foot specialist is scheduled to examine Korver and draw up a treatment plan for him. But the team says that Korver is definitely out of the postseason games.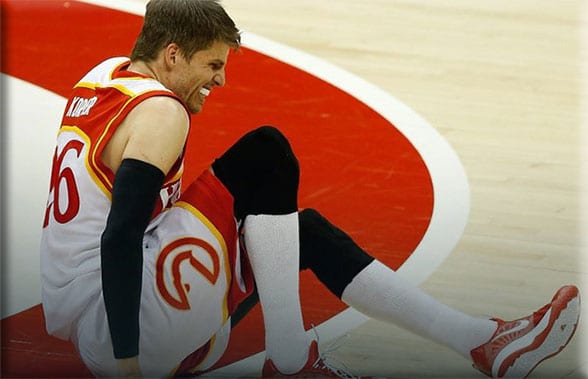 Stating that it is not easy for Korver, Mike Budenholzer, the coach for Atlanta, said that it will be even worse for the team. He said: "We will miss him. He's a huge part of our leadership, our fabric, our fiber."
Kent Bazemore is most likely to replace Korver although the coach hasn't made a final decision so far. Bazemore is currently the backup for DeMarre Carroll who sprained his left knee.
The coach says that Carroll might return for the next game, which the Hawks must win if they want to return to the best-of-seven series.
How will this affect your NBA playoff betting strategy? To make matters worse, Kyrie Irving's tendinitis had aggravated during the first game.