MLB
Sports News
Baseball: Can MLB be a Model for Unity and Diversity in the Wake of Tragedy?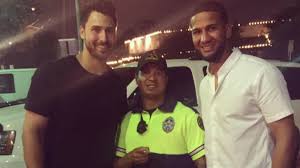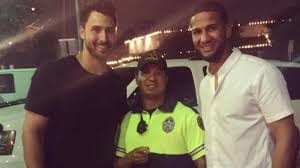 Baseball news and hard news have intersected in Texas. It was just two days ago that 12 police officers were shot in Texas in an ambush. Five of those officers died as a result of that shooting. And the gunman, who seemed to be hell-bent on killing more police, was ultimately killed.
This terrible violence was apparently sparked by the most recent police encounters with black Americans that resulted in two black men being killed by police. Amateur videos of these tragic events, the latest of which occurred in Minnesota went viral.
So this terrible shooting occurred at a Black Lives Matter protest march and rally, which was attended by about 800 participants and was secured by a police detail of about 100 officers. The shooting has left many bewildered and emotionally distraught, especially those who live in the Dallas area, including those associated with the Texas Rangers.
One Player's Reaction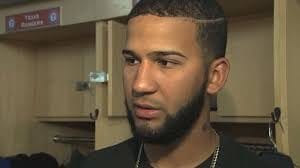 There was a moment of silence before last night's baseball game against the Twins. There's an irony in that the two teams meeting were, in a manner, connected by the shooting. The shooter was reacting to the numerous killings of black men by police, the latest of which occurred, as noted above, near the Twins' hometown of Minneapolis, Minnesota. The shooting occurred in what is basically the hometown of the Rangers.
The shootings of police drew numerous reactions from those associated with the Texas franchise. Perhaps one of the most powerful was from Ranger's player Nomar Mazara.  About a month ago, Officer Patrick Zamarripa stopped Mazara and teammate Joey Gallo. Mazara was a bit apprehensive when the cop first stopped him on the street. That is until the officer asked Mazara and Gallo if they played for the Rangers. He then asked if they'd take a picture with him.
Mazara related the story yesterday before the game, saying, "He was a nice guy. He recognized us and we took a picture and talked baseball for about 15 minutes." Mazara added, "I just couldn't believe it, when I found out that he was one of the officers that had been killed. I was glad I had a chance to take that picture, especially because he was a police officer. He's a hero."
Other Reactions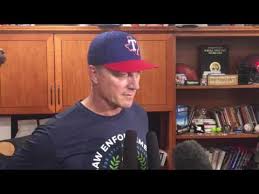 Texas manager Jeff Banister saud, "You just want to throw up, a tragedy like that. Obviously, myself, I have a lot of respect for the families of the victims in Louisiana and Minnesota, but even more so here." He also asked a question many are asking. "How do you rebound from this? How do you reconnect?"
First baseman Prince Fielder commented, "This is a serious issue and you don't want to escape it. You really want to handle it as far as last night and the things that happened previous." He noted, "Those are things we really need to look at and not shy away from."
Baseball as America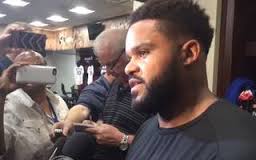 About 26% of MLB players come from places other than the US. Almost two-dozen different countries and territories are represented by the sports. Players come from Africa, Asia, North America, Europe, South America, Central America, Oceana, and the Caribbean. Plus, the racial and ethnic make-up of players from the US is about as diverse as it can be.
Baseball, more than any other sport in the US, represents the diversity, teamwork, orderliness, and fairness that should define our country, but, at present does not. Baseball will not solve these very complex issues that we have with race in America. It cannot remove or offer panaceas for the distrust, tensions, and racism that are a part of our everyday lives. These are those things that cloud and complicate encounters on the street between police officers and black Americans.
Answers in Baseball?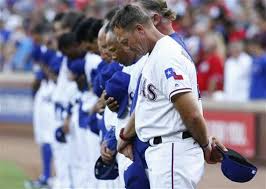 But it may shed some light. MLB went through some very tough growing pains in the 1950s, 60s, and 70s. As it went into the 1980s, it really started to become amazingly diverse in terms of the ethnicity and nationalities of players. Today it is a model for orderliness and those things that truly make the US great.
What are those things that make our nation great? They include community, fellowship, and caring, as well as healthy competition where the game is played out on a field that is the same for all. Now if we can only take those elements that define baseball and make them a part of our daily lives and national fabric. Perhaps then we can make some progress.