NCAA Previews
2018-2019 Maryland Terrapins Basketball Analysis
A Youthful Backcourt Will be Tested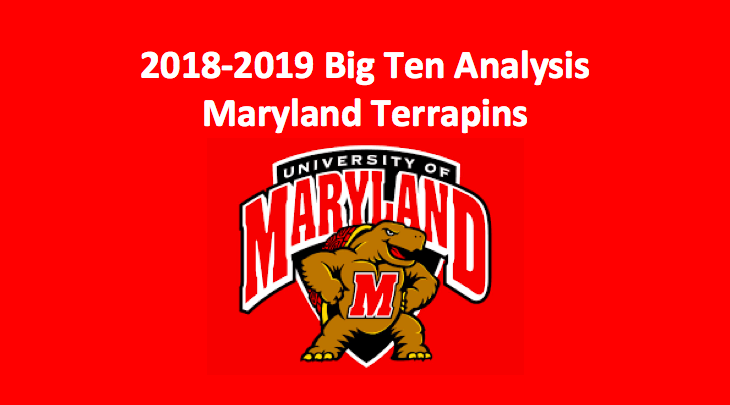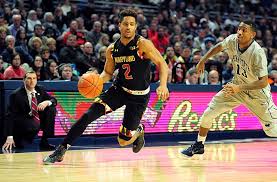 The Maryland Terrapins (19-13 Overall, 8-10 Big Ten) will be without guard Kevin Huerter. Huerter turned pro this past year and was selected 19th overall in the NBA Draft. Forward Bruno Fernando made the opposite decision and returned for another season at College Park. Head coach Mark Turgeon definitely has some talented and skilled players this season, but a lack of depth and experience could prove to be challenging for this team. Our 2018-19 Maryland Terrapins basketball preview sees this team, which from 2015-17 made it to the Big Dance and in 2016 fought their way to the Sweet 16, as missing the NCAA Tournament. However, unlike last season when they made no tournament appearance, we see them as getting a bid for the NIT.
Frontcourt
in his freshman season last year, forward Bruno Fernando (10.3 PPG, 6.5 RPG, 57.8 FG%) earned Big Ten All-Freshman honors. Even more is expected from the young star, as there are expectations that he'll improve on his 33.3% three-point success mark. Expect 6'10" freshman Jalen Smith to start and be an impact player. If you're looking for basketball smarts, then senior forward Ivan Bender (3.4 PPG, 2.9 RPG, 57.6 FG%) is your man. He is a cagey competitor. There's depth coming off the bench.
Backcourt
Guard Anthony Cowan Jr. (15.8 PPG, 5.0 APG, 42.2 FG%) can hot from just about anywhere. He played and started all 32 games last year. Last season, Cowan led the team in points, assists, and steals. Due to injuries, Darryl Morsell (8.7 PPG, 4.4 RPG, 42.4 FG%) was used upfront a lot last season. Look for the sophomore to move into the backcourt. Freshmen will be used extensively, as Aaron Wiggins, a premium shooter, and Eric Ayala, a versatile player, get the call.
2018-19 Maryland Terrapins Basketball Preview – Final Word
Last season, this team had too many turnovers, as they averaged 13.7 per game and were ranked 294th in the nation in turnover percentage (20.4%). This season, we look for some much-needed improvement in this area. Our 2018-19 Maryland Terrapins basketball preview sees this young team as making progress throughout the season. If they can stay away from the injury bug, lower their turnover percentage, and find some much-needed chemistry, they will make a postseason appearance.
Big Ten News and Updates