NCAA Previews
2018-19 Boston College Eagles Basketball Analysis
Can BC Take the Next Step?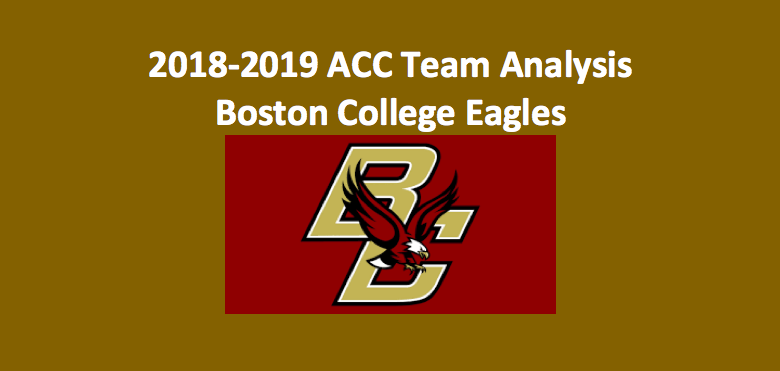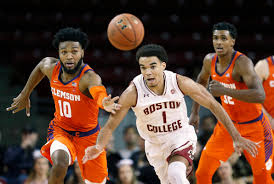 It has been a long road for the Boston College Eagles (19-16 Overall, 7-11 ACC), who finally notched a winning mark last season. They had not enjoyed a winning season or postseason appearance since 2011. But last year, BC won more games than it lost and earned a berth at the NIT. Their tournament ended early, as they lost 79-62 in round one to Western Kentucky. Now head coach Jim Christian, who has focused on patience, wants to get this team to the Big Dance. Our 2018-19 Boston College Eagles basketball preview does not see this team as quite reaching that new height. But they should make some progress this season. They could surprise some teams.
Frontcourt
There's now depth on this team, and it's evident in front. Sophomore forward Steffon Mitchell (6.4 PPG, 8.3 RPG, 41.7 FG%) is a fine shooter and exceptional rebounder. He is the anchor in the paint for the Eagles. Also in the frontcourt is Nik Popovic (9.9 PPG, 6.2 RPG, 50.7 FG%). Popovic, a junior, needs to assume a leadership role on this team and increase his productivity. Sophomore forward/center Johncarlos Reyes (2.8 PPG, 2.3 RPG, 53.2 FG%) should see expanded minutes. He averaged 10.4 last season. The Eagles need more point production from him too.
Backcourt
All-ACC guard Jerome Robinson declared for the NBA draft and was selected 13th overall by the Clippers. That's left room for junior Ky Bowman (17.6 PPG, 6.8 RPG, 4.7 APG) to contribute even more. This could be a major breakout season for the guard. The Eagles will also require senior Jordan Chatman (12.9 PPG, 2.9 RPG, 41.5 FG%) to offer more. Look for his role to expand. There's solid depth in this area, including freshman Wynston Tabbs, who is expected to play right from the start.
2018-19 Boston College Eagles Basketball Preview – Final Word
Our 2018-19 Boston College Eagles basketball preview sees this team as looking to find consistency. They have some experience, depth, and talent. But coach Christian will have to take some time to see exactly what combinations will be most effective. This basketball team will have to find its chemistry. Another NIT bid is certainly quite possible. A March Madness appearance would be a major stretch for this team.
ACC News and Updates