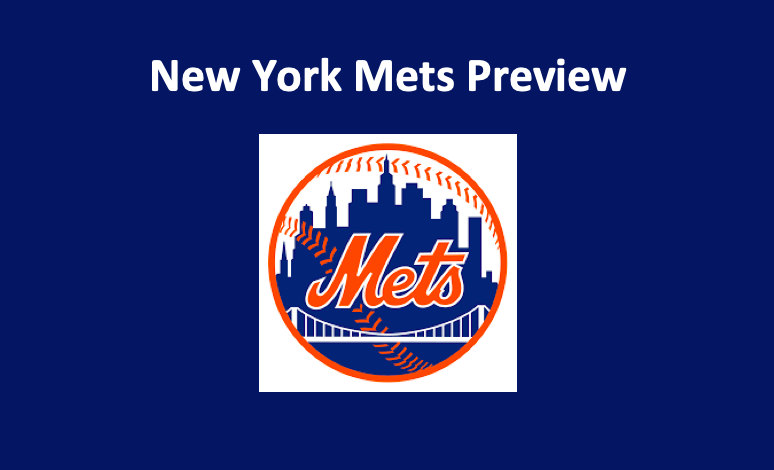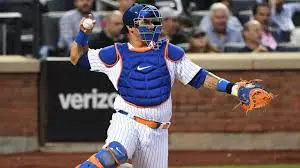 Our New York Mets Preview 2020 expects the ball club from Queens to be able to compete in a very tough NL East Division. Mets fans saw their team finish third in the division last season with an 86-76 record, missing the playoffs by just three games. Part of the reason for that success had to do with former-agent-turned-general-manager Brodie Van Wagenen's aggressive deal making. There were some high points for the club such as 2018 Cy Young Award winner Jacob deGrom's top-notch performance that earned him a second-straight Cy Young and slugger Pete Alonso surpassing expectations. In this preview, we'll examine whether or not the team's offseason moves will pay off and be enough to end a three-year postseason drought.
New York Mets Preview 2020 – Starters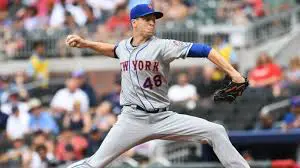 The Mets feature one of the National League's top rotations as they head into the 2020 season. Ace Jacob deGrom, who last season went 11-8, will look to contend for his third-straight Cy Young award. deGrom finished the 2019 season with a 2.43 ERA, which was second among all MLB pitchers. The hard-throwing right-hander also compiled a 0.97 WHIP over 204 innings pitched.
Noah Syndergaard is penciled in to the number two spot in the Mets rotation despite coming off of a down season. While he finished with a winning record of 10-8 on the season, Syndergaard had a career high 4.28 ERA. If he returns to form, he'll be part of one of the best one-two punches in all of baseball.
Apart from Marcus Stroman, who the Mets pickup up at the trade deadline last season, the team solidified their depth on the mound over the offseason. Rick Porcello and Micheal Wacha were both inked to one-year deals. In 2019, Stroman went 6-11 as a member of the struggling Blue Jays before going 4-2 in his 11 starts with NY. He finished the year with a 3.22 ERA, and our New York Mets Preview 2020 projects that he has the potential to break out and give the team yet another star on the mound.
Bottom of the Rotation
Porcello and Wacha struggled last season, but both bring value to New York's rotation. Porcello went 14-12 with a 5.52 ERA in Boston while Wacha was 6-7 with a 4.76 ERA as a Cardinal. Both signings were low-risk and could pay off tremendously if either exceeds expectations. One of the best things about Porcello is he can eat up innings.
New York Mets Preview 2020 – Bullpen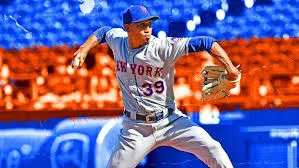 New York's biggest offseason addition to their bullpen was the signing of Dellin Betances. Betances has been a very solid setup man for the Yankees during his career, but missed almost all of last season due to injuries. Betances will join Seth Lugo as the club's most relied upon relievers. Lugo led Met relievers in innings pitched last season tossing 80 frames. He was very solid compiling a 0.900 WHIP and a 2.70 ERA.
The Mets will hope that closer Edwin Diaz can provide a bounce back season in 2020. After three very solid seasons to start his major league career with Seattle, Diaz was brought to Queens via a trade last winter. He struggled in 2019 posting a 5.59 ERA and a 1.38 WHIP. Diaz also registered the fourth-most blown saves in the majors. At the Age of 25, there is plenty reason to believe that the native of Puerto Rico can get his career back on track this season. If not, the Mets will need to look for a suitable replacement to close out games.
Mets – Everyday Players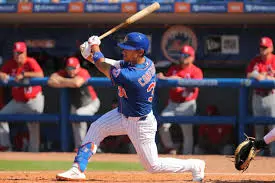 The Mets went from scoring the eighth-least runs in the MLB in 2018 to driving in more runs than the league average in 2019. In developing our New York Mets Preview 2020, we concluded that first baseman Pete Alonso was a large reason why the Mets' offense improved so much over the past year. Alonso not only led his ball club in RBI (120) and OPS (.941), he topped the entire majors in homeruns (53). Once again, this season, Alonso will be New York's most dangerous threat at the plate.
Along with possessing the reigning NL Rookie of the Year, the Mets will also have Jeff McNeil, JD Davis, and Michael Conforto to provide run support for their pitching staff. Through his career 196 games, McNeil has hit .321 while driving in 94 runs. He Led the Mets in batting average (.318) in 2019 while hitting 23 homeruns and driving in a total of 75 runners. Davis batted .307 in his first season with New York while finishing with an OPS of .895. Confroto was solid as well hitting 33 homers while driving in 93 runs.
New York – Rounding out the Order
The Mets batting order will also include Wilson Ramos, Ahmed Rosario, and Robinson Cano. Ramos drove in 73 runs while hitting .288 last season. Rosario and Cano hit .287 and .256 respectively. All three players should be productive as supplements to the heart of the Mets batting order.
New York Mets Preview 2020 – Prediction
The Mets made some very solid moves over the offseason to address their pitching issues. Wacha and Porcello add depth to New York's rotation while Betances comes in as a very talented setup man. Our New York Mets Preview 2020 finds that the biggest question for this Mets ball club will be their ability to provide run support for their pitching staff. They have enough talent on the mound to keep them in games, but the Mets have had trouble in recent years as they've wasted quality starts from their aces. Overall the 2020 Mets should be in the running for a wildcard spot late in the year, although they could also find themselves on the outside looking in.
New York Mets – 2nd in the NL East (90-72)