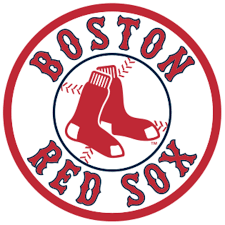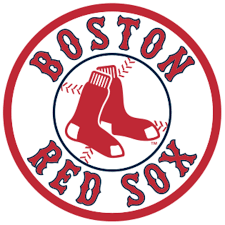 For Boston's most popular player, David Ortiz, 2016 marked an extraordinary end to an extraordinary career. Big Papi set all sorts of records and the Red Sox finished first in the AL east. But unlike 2013, the Red Sox did not go all the way and win the World Series. Still, it was a fine season for the Boston Red Sox (93-69) who over the past five years have finished in first place in the division twice and in last place three times. Lately with the Red Sox it's either feast or famine. In our 2017 Boston Red Sox preview, we think this season will be feast. That's despite Ortiz's retirement.
Starting Pitching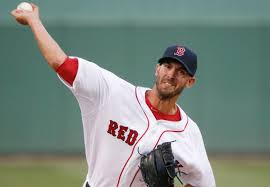 The big news in Boston this winter was that the Red Sox landed one of the biggest available free agents, starting pitcher Chris Sale (L, 17-10 W/L, 3.34 ERA) formerly of the Chicago White Sox. The Red Sox already had a fine starting rotation without Sale. But they seem to have really solidified their staff. Included are 2016 Cy Young winner Rick Porcello R, 22-4 W/L, 3.15 ERA) and past Cy Young awardee David Price (L, 17-9 W/L, 3.99 ERA). Might Sale nail down that award this year? Other starters appear to be Eduardo Rodriguez (L, 3-7 W/L, 3.71), All-Star knuckler Steven Wright (R, 13-6 W/L, 3.33 ERA) and/or Drew Pomeranz (L, 8-7 W/L, 2.47 ERA). This is one of the best rotations in MLB.
Bullpen
All-Star closer Craig Kimbrel (R, 2-6 W/L, 2.40 ERA, 31 SV) had a fine season until he got to October. Then he started to look shaky, as he gave up some big hits. The setup spot has been a problem, but Boston may have found a solution in free agent Tyler Thornburg (R, 8-5 W/L, 2.15 ERA, 13 SV). Also, Joe Kelly (R, 4-0 W/L, 5.18) could be in the mix. As far as our take on middle relief in our 2017 Boston Red Sox preview, look to spring training to see how it all sifts out.
Hitting and Fielding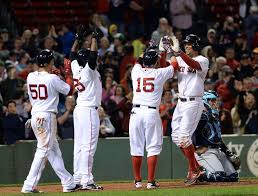 The Red Sox led the majors in seven of 10 batting categories last season, including batting average, RBI, slugging percentage, OBP, and runs. One place they want to improve is runners left on base, as they were 26th in that category. Even without Ortiz, Boston has plenty of hitters this season. Look for Hanley Ramirez (.286 BA, 30 HR, 111 RBI) to DH and sometimes play first. Gold Glover Mitch Moreland (.233 BA, 22 HR, 60 RBI), formerly of Texas, will see a lot of action at first base. Pablo Sandoval, who played three games last season, will attempt to attend to third base chores, although there are major concerns with him.
The Red Sox middle fielders are two of the best, Dustin Pedroia (.318 BA, 15 HR, 74 RBI) and Xander Bogaerts (.294 BA, 21 HR, 89 RBI). Pedroia has fine range and is an aggressive fielder and hitter. Bogaerts had a solid first half but struggled in the second half at the plate. He's a reliable shortstop. There are questions regarding catching, but at this point expect Sandy Leon (.310 BA, 7 HR, 35 RBI) to get the start. The major concern is his production trailed off as the season continued, and it was nonexistent in October.
In right field Gold Glove winner and MVP runner-up Mookie Betts (.318 BA, 31 HR, 113 RBI) is an all-around spectacular player. All-Star center fielder Jackie Bradley Jr. (267 BA, 26 HR, 87 RBI) covers a lot of territory and has a keen bat. In left field, Andrew Benintendi (.295 BA, 2 HR, 14 RBI) played just 34 games last season but proved to be a fine athletic fielder who could cover a lot of ground.
Coaching and Management
Boston fans harshly criticize present Red Sox manager John Farrell on a daily basis. And although his game management skills are not the best, his ability to take a team through a season and achieve positive results are seen by ownership and GM Dave Dombrowski as being first-rate. Boston is dedicated to winning and Dombrowski is constantly looking to ensure that the team can do just that.
2017 Boston Red Sox Preview Final Word
The Red Sox are loaded with quality starting pitching and have some fine bullpen pitchers, although they need to attend to their lack of middle relief and setup men. They also have a fine lineup of hitters. One thing is for certain, this is a team where the front office is just a dedicated to winning as are the players, coaches, and manager.
2017 Boston Red Sox Preview Projected Finish: 1st AL East