Legal
State of Legal Gambling in Mississippi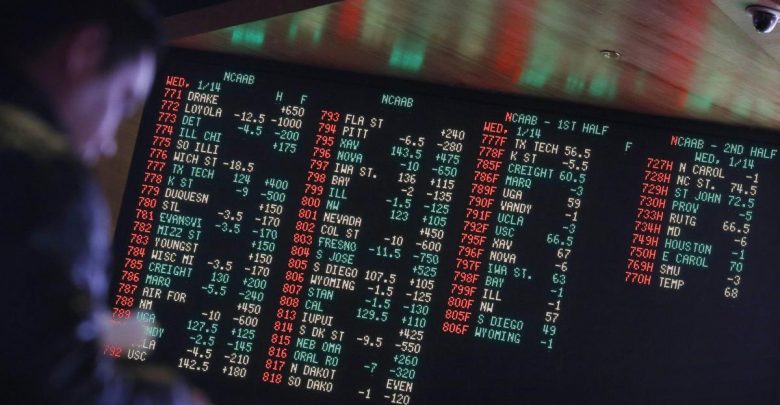 Just this year, Mississippi was the one first states in the union to legalize sports gambling and just like a few other states like New Jersey, West Virginia, and Pennsylvania, Mississippi legislature had their state sport gambling laws amended almost a full year ago and waited patiently for the other shoe to drop. That other shoe was the Supreme Court case challenging the constitutionality of the PASPA brought by New Jersey.
As we all know, the high court overturned the 26-year-old ruling and, just like that, sports gambling was legal and Mississippi was prepared. After a few months of crossing the t's and dotting the i's, as of August 1, sportsbooks were live in Mississippi. One of the very first states to offer single-game wagering outside of Nevada.
Great Timing
The timing couldn't have been better, too, as Mississippi is in prime college football country and sportsbooks in the state were able to offer wagering on the new NCAA football season. The state's first-ever revenue report foretells of a promising future for the Magnolia state as they were able to take advantage of the college ball action. Casinos took in nearly $6.5 million in sports bets in the first month of August. The total led to more than $644,000 in revenue for Mississippi casinos with a tax haul of more than $77,000 for the state. Not bad for a slow month.
State casinos held more than 10 percent of wagers, a fantastic number compared to Nevada's average of more than 5%. The football yield, in particular, stood out, with a regional win as large as 26.8% to the north of the state. Mississippi taxes its gaming revenue with a 12% hit, 8% of that going to the state and 4% to local municipalities. See, told you these guys had things figured out. However, it's important to not that only 11 of Mississippi's 28 casinos were active in this opening month of legal sports wagering. It is easy to see, the state expects major growth in the coming weeks, months, and years as more operators are destined to join in.
While the month of August and its numbers were telling of things to come for Mississippi sports gambling, the first three days of September may be more important and much more telling. The state's gaming commission executive director Allen Godfrey confirmed that the total handle for August and those three little days was $9.8 million.
That is roughly $3.5 million in September, in just three days, which is better than half of the total haul from August. This is the college football effect. There were four weekends in September to go. Plus, with the NFL starting the same month, Mississippi is set for a booming September report come October.
Another interesting factor in these numbers is that it does not include mobile betting. This is because Mississippi, as prepared for legalized sports gambling as they were, has not made online gambling legal as of yet. This means that sports bettors had to travel to one of the state's 11 casinos in order to place a wager. Limited mobile sports betting will be available soon in this year.
Limited is the operative word as well because mobile betting will be restricted to the grounds of the casino or sportsbook. This is enforced by some tech savvy geofencing. Using the smartphones or devices location technology to determine where you are when placing a wager. We are sure to see a total expansion of mobile betting somewhere down the line as it is an obvious endgame for legalized gambling.
However, because sports gambling is only legal from one state to the next, the road getting there will be a little bumpy. There are borders, tax revenue, and technological blocks ahead, but with this much money on the table, it's on a matter of time and ingenuity.
History Behind It
For a little history, Mississippi has always been a major-player, if not a trailblazer, in the world of legalized gambling. In 1990, the state gave birth to its lucrative gambling industry with the passage of the Mississippi Gaming Control Act. This allowed riverboat casinos in coastal counties and had to be docked in actual water to operate.
Mississippi's very first casino opened its doors two years later, floating downriver from Iowa to its new and permanent home. Hurricane Katrina changed things drastically for the area to say the least, destroying big gaming towns like Biloxi and Gulfport. Owners wanted to rebuild, only on land this time and the state complied. Today, the Mississippi gulf region is the 3rd largest gambling market in the United States, with almost 30 casinos in operation. Many think this will only grow now that sports gambling is legalized and, as history has shown, its only a matter of time.