Legal
New Jersey Scorecard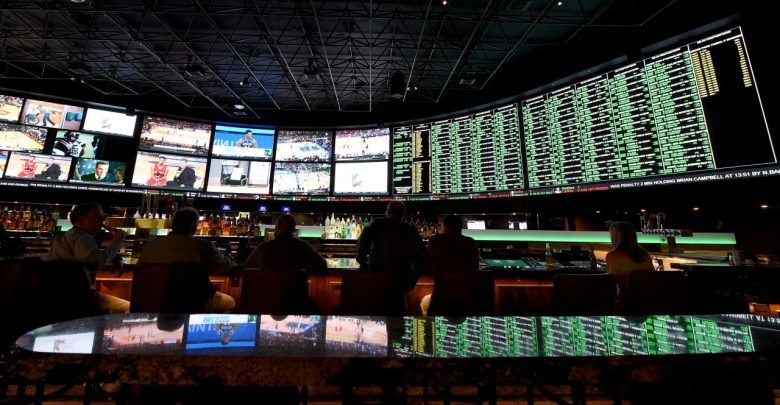 Since it was a case brought to the Supreme Court by New Jersey that overturned the PASPA, the Garden State is now serving as the de facto leader of the legalized sports betting movement in the United States. Soon after the historic decision to essentially legalize sports betting came down, New Jersey moved as quickly as possible to get their industry up and running. Now, with almost a year of experience in the field, we study New Jersey's totals to estimate the impact their leadership has brought forth.
Sure, New Jersey is a bit different than other states when it comes to their sports betting industry. After all, their excellent location, gambling history, and early head start are factors to consider when calculating the economic impact of the industry. But it is an excellent example of what sports betting can do for a state, and it begins with totaling up their sportsbooks' action, month in and month out. With April of 2019 in the books, let's see how their sportsbooks performed.
Another Good Month
April was another solid month for New Jersey, and it was the FanDuel Sportsbook leading the way. FanDuel continues to be the top-earner in the state's online sports betting market, and the April revenue numbers provide another notch in their belt. DraftKings Sportsbook's success continues as well as the runaway second place winner with sports betting apps in New Jersey. The dominance of the Daily Fantasy Sports stalwarts leave all other operators vying for their leftovers. New Jersey generated over $313 million in total wagering handle which equals more than $21 million in revenue for the state itself.
This size handle is, in fact, down from the $372 million from March. However, this was expected. The third month will forever have a massive handle from March Madness betting and the large volume of regular season NBA and NHL games. But April was still able to collect on the late rounds of the Final Four, The Masters, and the beginning of the NBA and NHL playoffs to maintain an impressive handle above $300 million for the month. Also, it is important for other states to note, New Jersey's online wagering accounted for over 80% of the total handle for the month of April, more than $253 million.
Out in Front, FanDuel and DraftKings Don't Look Back
The chasm from the revenue side of the equation continues to be vast when it comes to these top two operators and the rest of the herd. FanDuel was able to generate most of their $8.8 million online under their Meadowlands license. In similar fashion, DraftKings accounted for most of the $4.8 million under their Resorts license. This adds up to a total of $16.5 million in online revenue for April, and this obviously leaves very little for every other sportsbook operating in the state.
In fact, the only other licensee to pass the $1 million mark online was William Hill and SugarHouse under the Monmouth Park license with a combined $1.8 million. FanDuel and DraftKings are out in front and not looking back. Especially, FanDuel with almost twice the handle as their main rival, DraftKings. In something akin to a victory lap, FanDuel released a statement, summing up the month:
"The FanDuel Sportsbook is the clear number one sports betting operator in New Jersey, a notable achievement just one year since the overturn of PASPA. April was our second biggest revenue month since launch, thanks in part to enthusiasm for the NBA and NHL Playoffs as well as the start of baseball season."
Let's Look at That April Handle
In studying the month's handle, we breakdown the wagers spread out across the total number of sports. For instance, we know that baseball, basketball, and the "other category," which includes hockey, tennis, golf, and soccer, all produced over $80 million in total handle.
Parlay betting also continues to a popular wager and had a significant presence in the state with more than $57 million. Even more impressive is that this outpaced the Nevada market by orders of magnitude in most months. Players may love parleys, but so do the books. The fact that bettors continue to employ parlays at such a high rate is great for New Jersey sportsbooks, as they hold a winning percentage at a much higher margin than straight bets. All totaled, there has been over $2.6 billion in wagers in New Jersey. That's a lot of action in the short history of sports betting for the state.
New Jersey, the Tell-Tale Market
Other states should listen up because New Jersey is also making a compelling argument to legalize other forms of online gambling too. The interaction of online casino and online sports betting continues to show signs of overlap. In April, online casino and poker produced more than $36 million in total revenue. This was the second best month in state history and growth in the online casino market is up 60%. These high numbers are due in no small part to the new sports betting platforms, which lead players to online casinos.