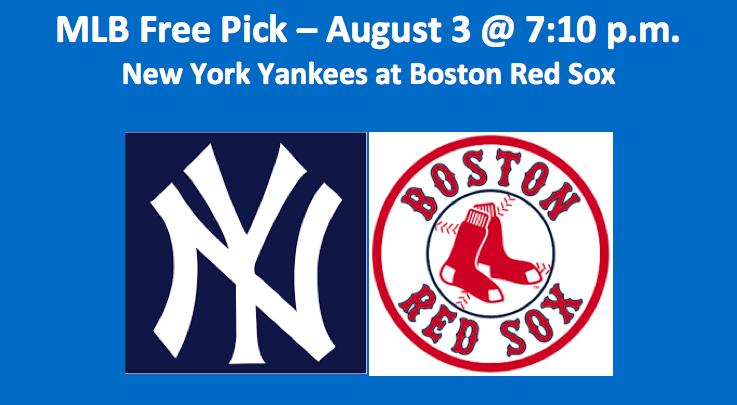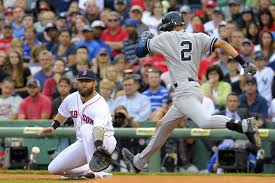 It's just about impossible to let the Yankee/Red Sox series go by without making at least one pick. Last night, the Boston Red Sox (76-34 Overall, 39-15 Home) annihilated the New York Yankees (68-39 Overall, 30-23 Away) by a score of 15- 7. Utility player Steve Pearce had three homeruns and drove in six runs. Now, that's something I never would have predicted. The two teams do it again tonight at 7:10 p.m. E.T. Our Yankees play Red Sox MLB free pick has NY favored with the moneyline at -125, while Boston is listed at +120. Run line odds offer the Yanks at +130 (-1.5) and the Sox at -147 (+1.5). The over/under sits at 9.0 with the under at -118 and the over at +108.
Pitching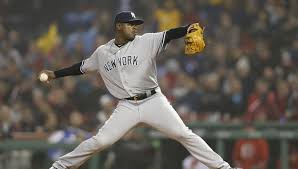 Luis Severino (14-4 W/L, 2.94 ERA, 1.08 WHIP) gets the start for the Bronx Bombers. Severino, who was 4-1 in June went 2-2-1 in July. His two wins occurred early in the month. The righty has lost his last two. In those games, he went a total of 9.1 innings, allowing 12 earned runs and 13 runs total. He also gave up 19 hits. One major concern regarding Severino's performance in July has to do with the long ball. He served up seven homers in July, after giving up a total of six in the three months prior. That could be a major issue in a park like Fenway. Severino is 1-1 in three starts against Boston this season. Lifetime, he is just 3-5 with a 4.10 ERA in 11 career games, which includes 10 starts. At Fenway Park, Severino is 1-2 with a 4.38 ERA over the course of five games.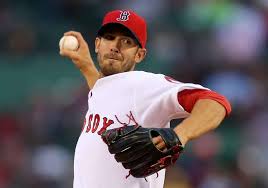 Right-hander Rick Porcello (13-4 W/L, 4.03 ERA, 1.23 WHIP) takes the mound tonight for the Bo Sox. Each month of this season, Porcello has been on the plus side in the win column. In July, he was 4-1. Amongst those four wins, right in the middle, he put in a two-inning performance where he gave up eight runs on seven hits, recording his only loss for the month. Across the other 24.2 innings he's pitched in July, Porcello has been responsible for nine runs on nine hits. In the loss, he allowed two homers, in the four wins a total of three went out of the park. In beating the Yankees on April 12, he pitched seven shutout innings, allowing two hits. On May 9, he had a no-decision against the Yanks. In 20 careers starts against New York, he's 9-8 with a 3.31 ERA.
Hitting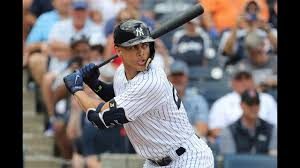 Yankee hitters who have done well versus Porcello include Giancarlo Stanton, who is 3-for-5 (.600) with five RBI, and Brett Gardner, who is 16-for-52 (.308) with two homers. However, other hitters, including Neil Walker, who has gone 1-for-11 (.091), and Greg Bird, who is 5-for-28 (.179), have struggled against the righty. Former Red Sox Jacoby Ellsbury is 12-for-34 (.353) with four solo homers against the Porcello, but he has not played all season.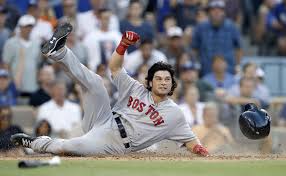 Red Sox who have done well against Severino include Andrew Benintendi, who is 10-for-22 (.455) with two homers, and 10 RBI, and Mitch Moreland, who has gone 5-for-15 (.333). Brock Holt, who is 1-for-12 (.083), Xander Bogaerts, who's gone 2-for-21 (.095), and Sandy Leon, who's 1-for-10 (.100), have all struggled when facing the righty. Also having a tough time with Severino are Ian Kinsler and Jackie Bradley Jr. They are both hitting .200.
Our Yankees Play Red Sox MLB Free Pick
You've got to love this game because it is so tough to call. I'm taking the Red Sox with the moneyline based mainly on Severino's tendency as of late to give up the long ball. Plus, Boston's line up is loaded with hitters. My Yankees play Red Sox MLB free pick is Boston at +130. I also like over 9.0 runs at +108.
Summary NYY at Red Sox: Boston moneyline at +130 and over 9.0 (+108)