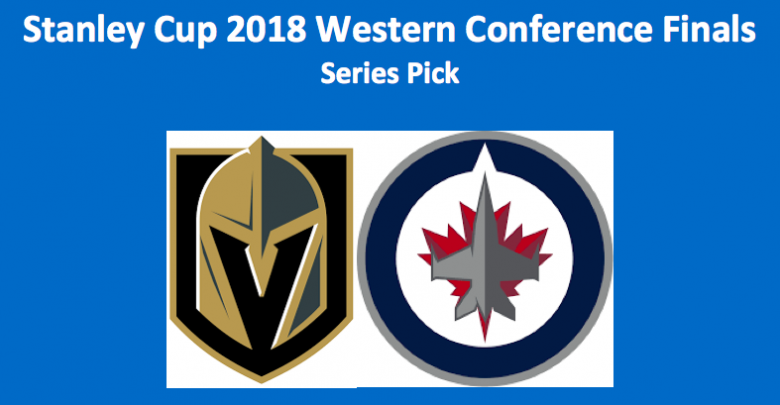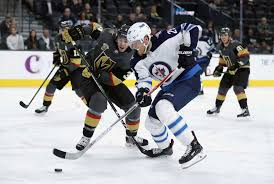 Vegas has continued to impress in their inaugural season, advancing to the Western Conference Final after beating the San Jose Sharks in six games. Winnipeg knocked out the only team who had a better regular season record than them, defeating the Nashville Predators in a hard fought seven game series. Vegas owns a 2-1 advantage in the season series between these two clubs. Our Winnipeg plays Vegas 2018 NHL Western Conference Final pick expects this series to be close.
Goaltending Matchup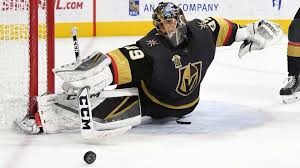 Marc-Andre Fleury has been Vegas' best player in the postseason. So good, if the Golden Knights can get past the Jets, he will likely have a good shot to win the Conn Smythe Trophy. In the playoffs, he is the current leader in both save percentage (.951) and goals against average (1.53). Through the first two rounds, he has looked unbeatable. Fleury will have his work cut out for him against the league's second-best regular-season offence.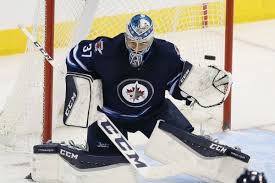 At the other end of the rink, Connor Hellebuyck will try to continue his playoff run. Hellebuyck has looked pretty good thus far although he has let in a few goals that he would likely want back. He currently has a .927 save percentage and a 2.25 goals against average, after having a strong game seven in Nashville to end the second round. He will need to cut back on soft goals in his duel against Fleury. His ability to play consistently could determine how this series ends.
Winnipeg Playoff Leading Offense Has More To Give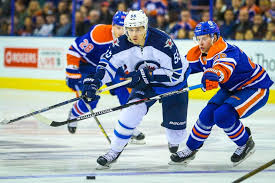 Winnipeg's offense was impressive all season, and continues to be so. The Jets ended the second round tied with the Washington Capitals in goals with 3.58 per game. Center Mark Scheifele is the current playoff leader in goals with 11. Blake Wheeler (3-12-15), Paul Stastny (6-8-14), and Dustin Byfuglien (4-9-13) have all contributed offensively as well.
Even with these players producing, there are more who have the potential to factor in to a greater degree. Patrik Laine finished the year with 44 goals scored but currently only has three in these playoffs. Kyle Connor (2-6-8) essentially took over game five against Nashville and has the skill to increase his production as well. If these players find their groove against Vegas, the Jets will have a good chance of making the Stanley Cup Final.
Vegas Will Need More Offensive Production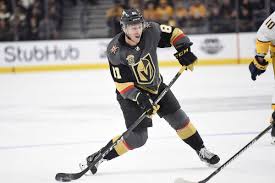 In contrast to the Jets' offense, Vegas has scored the least goals of any team left in the playoffs. The Golden Knights have averaged 2.90 goals per game. Their leading scorers in the postseason have been Jonathan Marchessault (4-7-11) and Reilly Smith (1-10-11). William Karlsson (4-6-10) is the only other player on the team to have hit double digits in points this postseason. Even with Fleury's elite play in their own end of the ice, Vegas will need more offensive production to match Winnipeg's if they are to move on to the Finals.
Winnipeg Plays Vegas 2018 NHL Western Conference Final Pick: Outlook
Our Winnipeg plays Vegas 2018 NHL Western Conference Final Pick can see either of these teams coming out on top in this series. Vegas will need Marc-Andre Fleury to continue dominating if they are to pull themselves into the Stanley Cup Final during their inaugural season. Winnipeg's offensive firepower will likely be too much to match if Fleury is anything less than stellar. Because of their scoring depth as well as having an elite goaltender with the ability to match Fleury's play, Winnipeg looks like they can end Vegas' incredible first season before the Stanley Cup Final.
Winnipeg Plays Vegas 2018 NHL Western Conference Final Pick: Winnipeg Jets (-142) over The Vegas Golden Knights (+122) in 7 games.