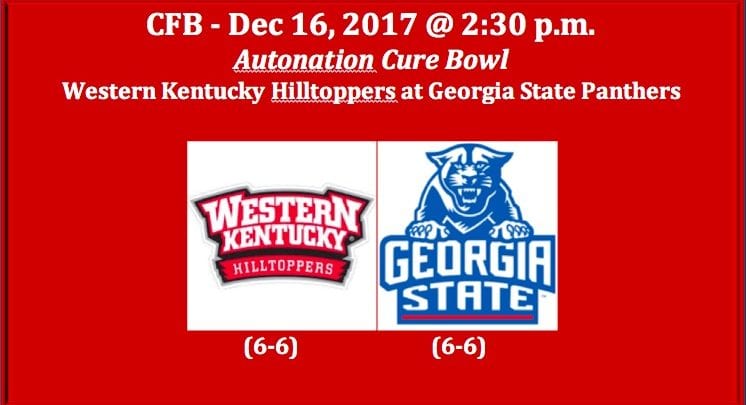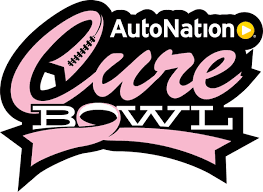 Our Western Kentucky plays Georgia State 2017 Autonation Cure Bowl pick has the Panthers at either -7.0 or -7.5 and the over/under at either 53.0 or 53.5. Both teams come to this bowl with 6-6 records. The Hilltoppers started the season out strong, going 5-2, but then in their last five they went 1-4 with their only win being to Middle Tennessee 41-38 in OT. The Panthers, who were 3-2 over their final five games finished the season with two straight losses, 31-10 to Appalachian State and 31-10 to Idaho.
Western Kentucky Overview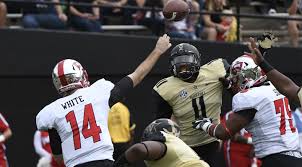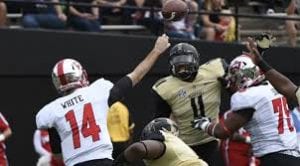 The Hilltoppers are scoring about as many points as they are allowing. The team's PF come in at 26.2 per game and PA at 26.8 per game. The team runs a pass-oriented offense, which is averaging 366 yards per game. Senior QB Mike White (65.6 COMP%, 24 TDs, 7 INTs) has passed for close to 4,000 yards this season. Seven of his targets have caught two or more TD passes with TE Deon Yelder topping out with five scoring catches. D'Andre Ferby is their top rusher having gained 362 yards on 112 carries and scored three times. The Hilltoppers' defense is limiting teams to 201 YPG in the air, but allowing 173 YPG on the ground. The team has defended 45 passes, made 10 picks, and garnered 60 TFL. They should be able to field a pretty solid defense in this game. Senior LB Joel Iyiegbuniwe, who leads the team with 105 tackles, nine TFL, and two FF, will be a crucial key today.
Hilltoppers Summary
Can score through the air
Defense is especially tough versus run
White has a fine group of receivers
Georgia State Overview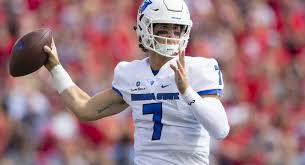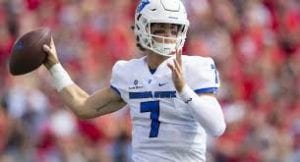 The Panthers are averaging only 19.7 PPG while allowing opponents 25.5 PPG. Their rushing offense has been good for 115 YPG, while passing yards come in at 270. Senior QB Conner Manning (63.7 COMP%, 13 TDs, 7 INTs) will be looking to connect with sophomore Penny Hart. Hart has caught 73 passes for over 1,000 yards and eight touchdowns. RB Glen Smith has 147 carries for 521 yards and three scores. This is not the most dynamic offense. Opponents have been rushing for 149 YPG against Georgia State, while passing attacks have been good for 242 yards. The team has 47 TFL with junior LB Michael Shaw notching five while recording two sacks and 49 tackles. Safety Bryan Willams leads the team with his four picks.
Panthers Summary
Offense can be lackluster
Defense can give up yards on the ground
Can they stop Hilltopper pass attack?
Three Autonation Cure Bowl Takeaways
Here are our three takeaways for our Western Kentucky plays Georgia State 2017 Autonation Cure Bowl pick-
Defenses equal in PA
More scoring potential in Hilltoppers O
Western Kentucky D is more rounded
Our Autonation Cure Bowl Picks
It's the Hilltoppers' pass attack versus the Panthers' ground game. The Western Kentucky defense is very stingy when it comes to allowing rushing yards, while the Georgia State passing D if far more effective than their run-stoppers. Our Western Kentucky plays Georgia State 2017 Autonation Cure Bowl pick is the Hilltoppers at +7.5 and we also like the under at 53.5, as the Panthers tend to go that way with their low point totals.
Summary Western Kentucky at Georgia State Picks- Hillroppers at +7.5 and under 53.5