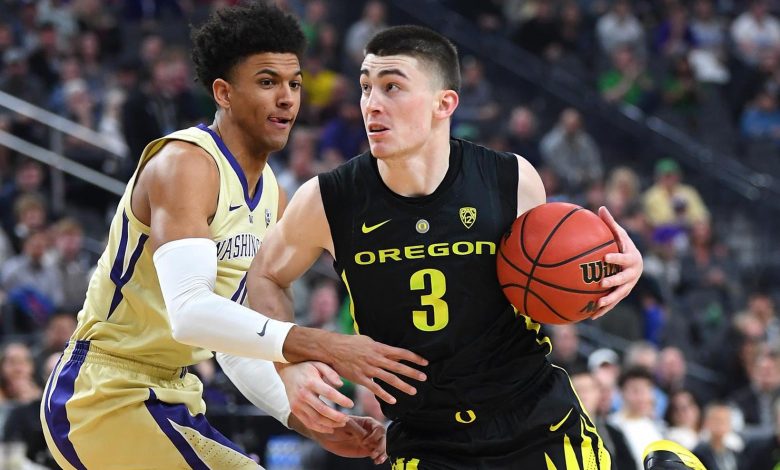 The January 18th NCAAB free pick is shaping up to be a battle as oddsmakers have made #8 Oregon just a -2.5 favorite at Washington. The easy wager would seem to be to take the Ducks, but OU is just 4-4 on the road this year. The Ducks are heading into one of the tougher places to play as well as the Huskies are 40-7 at home under coach Mike Hopkins.
Oregon's Size Give Them the Edge?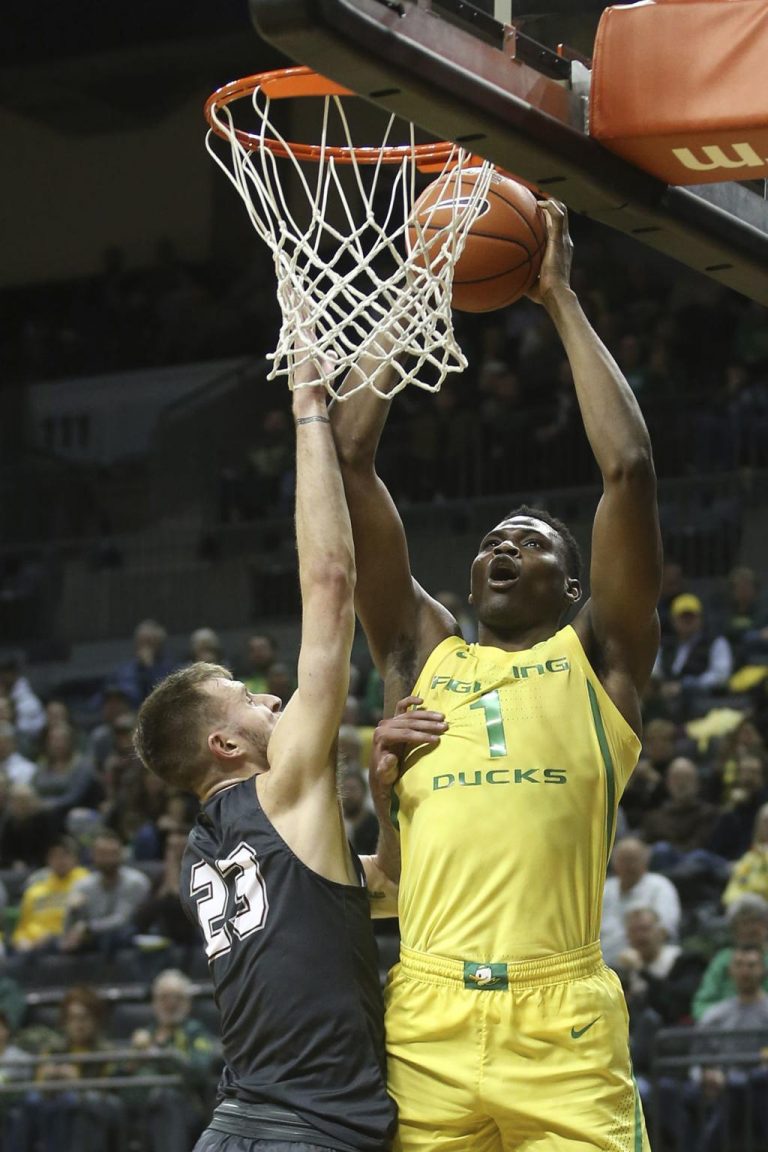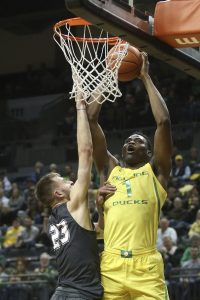 The big name for the Ducks is Payton Pritchard, the Pac-12 POY candidate who averages 19.4 ppg. Oregon also has a huge front court though which is going to be a good match up vs. Washington. The Ducks go with 6'9″ Francis Okoro and 6'7″ Shakur Juiston but then bring two huge freshman in 6'11" N'Faly Dante and 6'8″ CJ Walker off the bench.
Of course it's still Pritchard that is the straw that stirs the Ducks drink. He had 29 points to lead the win over Arizona State last Saturday but Pritchard's 22 points wasn't enough to get a win at Pullman on Thursday. The Ducks fell 61-72 at Washington State in that game as a 9 point favorite. Oregon has also lost by 9 at Colorado this month and a 5 point win over 10-6 Utah is their only conference road victory this season.
Oregon beat Washington by a combined 28 points in the span of a week when the teams met last season. The Ducks scored a 55-47 win at Washington to wind down the regular season and then dominated the Huskies 68-48 in the Pac 12 Championship game. Washington did get a victory at Oregon in January of last season though. Those are some lower scoring games and the January 18th NCAAB free pick has a total of just 129.5 as well.
Washington Set to Defend Their Home Court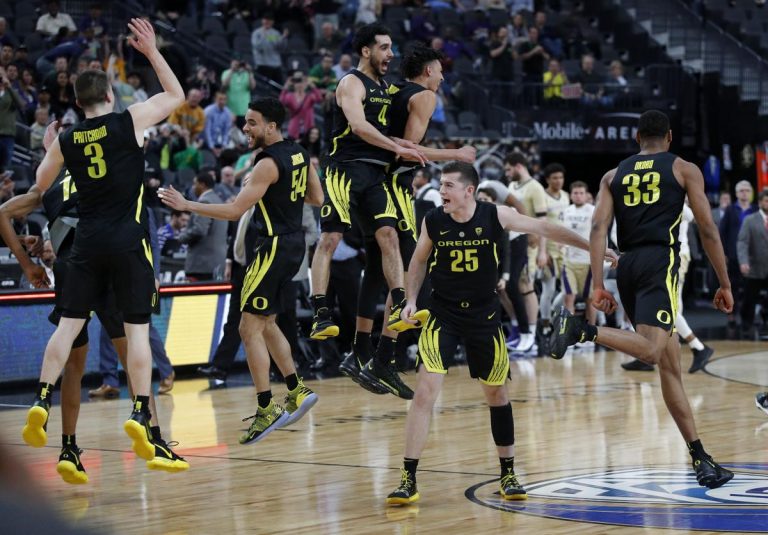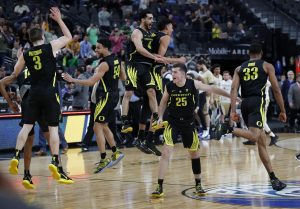 The Huskies should have at least a little bit of confidence on Saturday knowing that the Ducks lost a game in this state just two days ago – and in a 61-72 blowout loss to 11-7 Washington State.
Washington has a great home record this year at 10-3, but the quality of opponents that they've beaten at Alaska Airlines Arena doesn't exactly awe you. Washington was at least a 13 point favorite in 7 of their first 8 home games this season with a 7 point loss to Gonzaga mixed in there. After a 2-point loss to UCLA, Washington should at least have momentum ahead of Saturday's game after beating USC by 32 points and taking down Oregon State by 8 in their last two home games. That 20 point loss in last year's conference championship tilt looms large though.
Another thing the Huskies are dealing with on Saturday is the absence of their floor leader Quade Green. The starting point guard is academically ineligible for the Winter quarter and the Huskies have lost 2 of 3 since Green has been out. Granted those defeats were by 6 points at 15-2 Stanford and an OT loss at CAL. Washington also gets Jaden McDaniels back in this game after he sat out the win over Oregon State on Thursday.
January 18th NCAAB Free Pick
It's hard to see Washington finding the offense in Saturday's matchup especially without Green, although the line of Oregon -2.5 does seem very fishy. Over 75% of the public likes the Ducks, which doesn't bode very well either. Oregon may come out a bit stagnant as well after already playing a game in Washington on Thursday.
Pick: Oregon / Washington *Under* 129.5