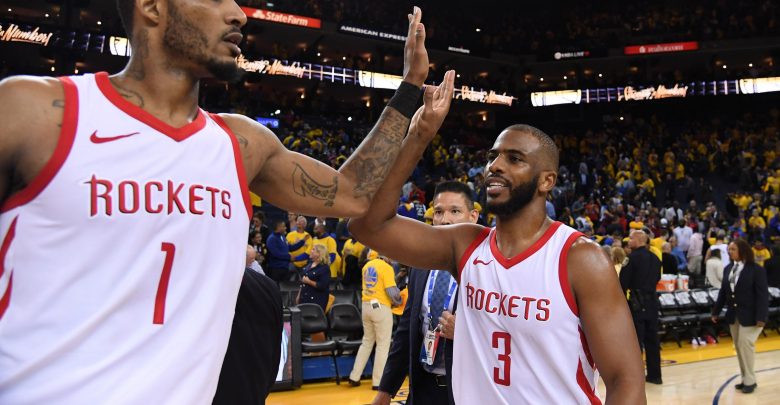 In Game 4 of the Western Conference Finals fans were finally treated to a suspenseful finish as Houston rallied from being down by a much as 11 to give Golden State their first home playoff loss in the last 16 games. The 95-92 final score was also very noticeably low scoring, falling nearly 40 points below the posted total of 226.5. As expected oddsmakers have dropped the number a bit heading into the May 24th NBA playoffs free pick but it's still pretty high at 218.5.
The only game to go 'over' so far in this series has been Game 2 in Houston – where the teams are back to tonight. Is the best bet just to keep riding 'under' plays or do these talented offensive units come alive tonight?
Under Plays Have Been Gold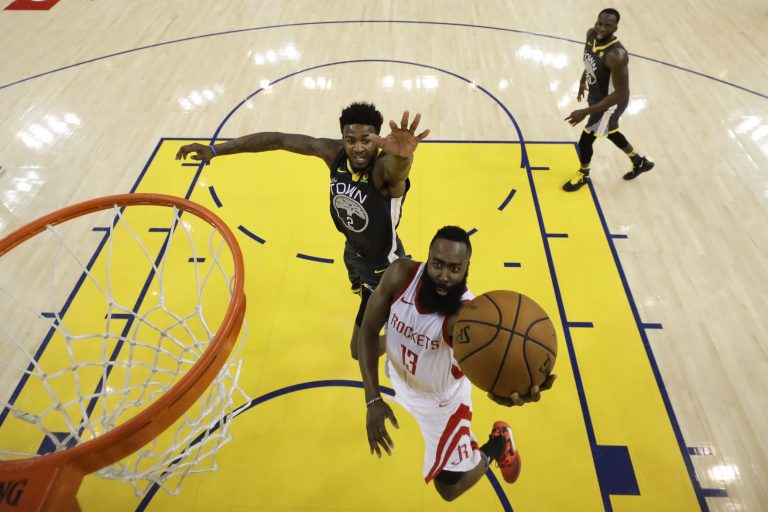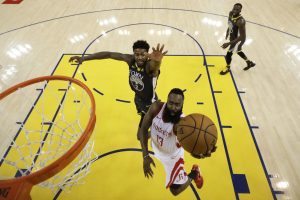 Hitting the over was never in any doubt on Tuesday night. Even 1OT wouldn't have put the teams in striking distance. That 95-92 Houston win made the under 3-1 in what is supposed to be one of the highest scoring playoff series' of all time. To be fair, game 1 only missed the 'over' cashing in by a heartbreaking 1/2 point. Game 3 saw a great offensive output by Golden State with 126 points, but the 41 point blowout didn't do a lot for the over bettors. Even so that game still only missed sailing over by 15 points. What we're saying heading into the May 24th NBA playoffs free pick is that the series hasn't been as low scoring as it seems – well, until Tuesday that is.
The biggest question heading into tonight is if what we saw in Game 4 will be how the series plays out the rest of the way? The teams are very acquainted with each other by now, as evidenced by the poor shooting and tight defense on both sides. Both teams shot under 40 percent from the field and below 35% from three point range. There are some other factors favoring an under wager tonight. First of all, Klay Thompson doesn't seem right as he scored only 10 points on Tuesday – his third straight contest under 15 points. Andre Iguodala is also a game-time decision which would be a big boost to Golden State's defense. Finally, Houston didn't find a whole lot of offensive support outside of James Harden and Chris Paul in Game 4 as the two superstars scored 57 of the team's 95 points (62%).
With These Two Teams the Potential for an 'Over' is Always There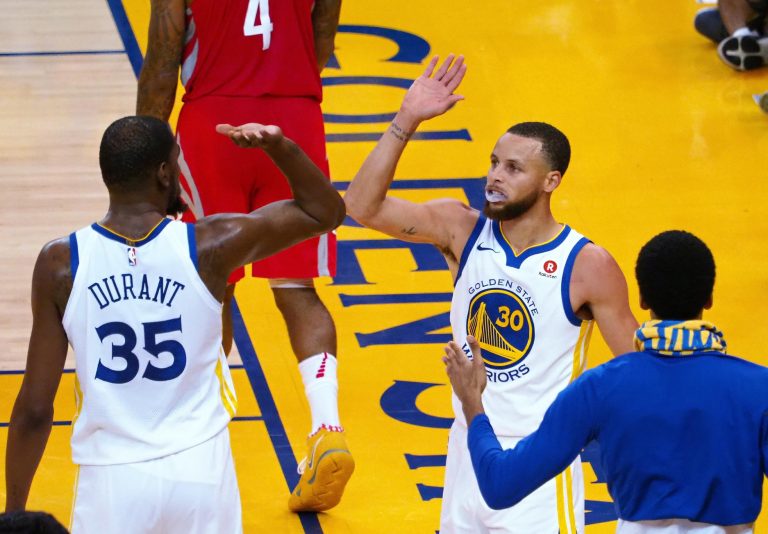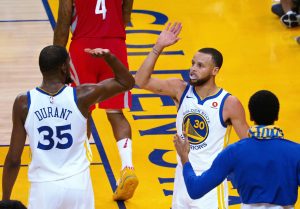 Oddsmakers are selling this one right down the middle as Golden State opened up as -1 favorites (since bet to -1.5). The Warriors are no doubt a bit perturbed about letting the Rockets tie up the series in the Bay but it's hard to see Golden State getting a blowout at the Toyota Center – even though they won Game 1 there by 13. Interestingly enough, the Rockets were the favorites in Games 1 and 2 at home but are underdogs tonight. A Golden State win would seem to favor the 'over', but if Houston is able to go up 3-2 there's a good bet that the 'under' was the play.
Another thing this series is turning into is a real life game of NBA Jam. In Game 4 for example Curry and Durant combined for 55 points but it wasn't enough to combat the 57 of Harden/Curry. With Klay Thompson out and Clint Capela and Trevor Ariza being minimal offensive contributors in this series tonight's O/U seems to wager on the performances of Eric Gordon and Draymond Green. In this case the advantage goes to the Rockets as Gordon went for a combined 42 points in Games 1 and 2. Is that enough to force an 'over' though?
May 24th NBA Playoffs Free Pick Betting
Thursday night's game pits Golden State's #1 scoring offense up against Houston's #2 but yet again it's the under that is the most appealing. 218.5 is still a boatload of points to put up in the playoffs. This series has been a battle dominated by a handful of players for the most part and both teams are in their 3rd high pressure spot in the past 5 nights. With the injury to Thompson and the ineffectiveness of most role players besides Eric Gordon -even more pressure is going to fall on Durant, Curry, Harden, and Paul tonight. Yes, they're used to it. But that also favors another lower scoring affair.
Free Pick: Golden State Warriors at Houston Rockets *Under* 218.5