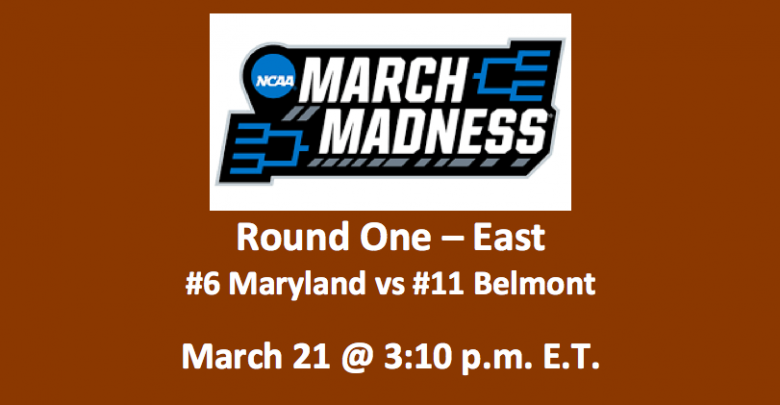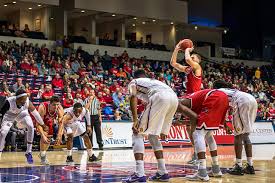 Our Maryland vs Belmont preview and pick for the First Round of the 2019 NCAA Tournament has the Terrapins favored by 4.0 to 4.5 points. This East Region contest will be played on Thursday, March 21 at 3:10 pm. The sixth-seed Maryland Terrapins (22-10) finished fifth in the Big Ten. In the conference tournament, the Terrapins lost in the second round to the Nebraska Cornhuskers 69-61. At times this season, Maryland has been ranked in the top-25 nationally, but presently they are not in that group.
In the Ohio Valley Conference, the Belmont Bruins (26-5 Overall) ended the regular season in a tie for first with the Murray State Racers. Belmont made it to the OVC Tournament Final where they lost to Murray State 77-65. The Bruins were selected to play in one of the 2019 NCAA Tournament's First Four games. In that contest, Belmont beat the Temple Owls 81-70.
Maryland Terrapins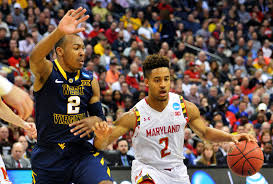 For the Terrapins, forward Bruno Fernando is a big force. He's averaging 13.7 PPG, 10.4 RPG, and 1.9 BPG. Fernando is connecting on 61.8% of his shots. Forward Jalen Smith (11.4 PPG, 6.6 RPG, 48.4 FG%) is sound in the paint. Look for guard Anthony Cowan Jr. to be the field general. He averaging 4.3 APG and scoring 16.0 PPG. Both are Terrapin bests. Maryland is scoring on average 71.3 PPG and connecting on 45.4% of their shots and 35.3% of their threes. The team's free throw percentage comes in at 74.8%. The Terrapins are taking down 39.2 RPG and dishing off 13.2 RPG. Our Maryland vs Belmont preview finds that this is a good team, but they will need to be wary of the Bruins.
Belmont Bruins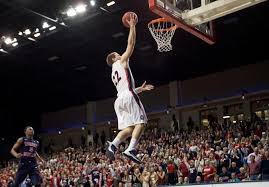 Belmont can score, as they've been averaging 87.4 PPG. The Bruins also do a fine job passing and setting up plays, averaging 19.9 APG, and they are solid in the paint, taking down 38.9 RPG. Our Maryland vs Belmont preview observes that this is a club averaging 49.9 FG%, 73.8 FT%, and 37.3 3PT%. Center Nick Muszynski connects on 60.8% of his shots from the floor and 38.9% from the arc and beyond. He's been good for 14.9 PPG as well as 5.9 RPG. Muszynski scored 19 against Temple.
Guard Grayson Murphy leads the Bruins with 6.6 APG, and he's averaging 9.8 PPG and 4.8 RPG. Guard Dylan Windler, a player capable of a double-double, is putting in 21.4 PPG and grabbing 10.4 RPG. He's been good on 54.8% of his field goals and 43.0% of his threes. In the Temple game, guard Kevin McClain led all scorers with 29 points.
NCAA Tournament Round One – Maryland vs Belmont Preview Pick
This game can go either way. The fact is Belmont is a solid shooting team with very fine passing. They can move the ball up the court quickly and toss in a string of points. The Terrapins are solid but can be inconsistent. Our Maryland vs Belmont preview and pick is the Bruins at +4.5.
Summary East Region, First Four – Maryland vs Belmont Preview and Pick: Belmont at +4.5