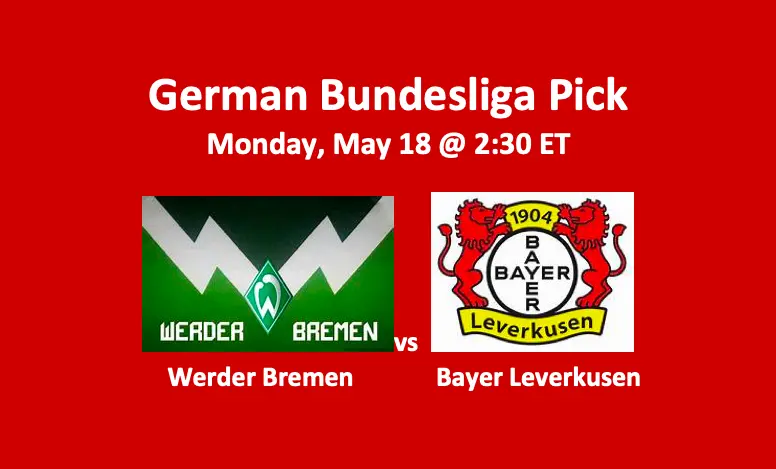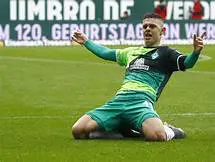 Our Werder Bremen vs Bayer Leverkusen pick is for the game being played on Monday, May 18 at 2:30 pm ET. This Werder Bremen vs Bayer Leverkusen focuses on the only German Bundesliga game being played this Monday. It's been two months since these teams have seen any action, and this the first match for either as the league returns to regular-season action. We expect the team that was playing better prior to the COVID-19 suspension of play to have the advantage. Leverkusen will be on the road; however, these two teams will meet in an empty stadium, which negates much of the home pitch advantage.
Werder Bremen vs Bayer Leverkusen – Form and Stats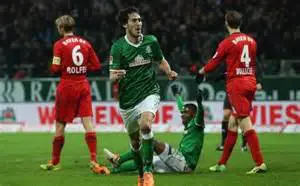 In their last five games, Bremen has lost four and earned one draw. They have lost four in a row. On the other hand, Leverkusen has gone 4-1-0. Overall, the team is at 14-5-6, while Werder Bremen has a record of 4-6-14. With 47 points, Bayer Leverkusen is fifth in the German Bundesliga, while Werder Bremen is 17th with just 18 points. Bremen is a strong candidate for relegation. Prior to the break, Leverkusen had not lost in 11-straight games, including Europa League action. The last time these two teams met was on October 26, 2019, when they battled to a 2-2 draw.
Statistically, Bremen has scored 27 goals and allowed 55, making them -28. Leverkusen has put the ball in the net 45 times and given up 30 goals. They're +15. In assists, the visiting team has the edge, as Bayer Leverkusen has accumulated 37 and Werder Bremen 20.
German Bundesliga – Team Advantages and Disadvantages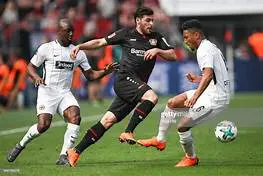 Home team Bremen wanted the league to delay the restart of the season as they lost a week of training due to a player testing positive for COVID-19. But the Bundesliga rejected their request, which means they hed into this game with less preparation than they would like.
For Bremen, defender Ludwig Augustinsson is likely to sit out due to a thigh injury. Leverkusen is without captain Lars Bender. He's nursing a foot injury, while forward Kevin Volland will also miss today's match due to a ligament issue. Volland has nine goals and six assists this season.
If Werder Bremen is to have a chance, their major playmaker, midfielder Milot Rashica, will need to make things happen. Rashica has scored seven times while also notching four assists. He gives this team a much-needed edge. However, Bremen is up against a very tough defense, which can dismantle attacks. Our Werder Bremen vs Bayer Leverkusen pick notes that on the pitch, Leverkusen is noted for being one of the hardest working teams in the league.
Our Werder Bremen vs Bayer Leverkusen Pick
Here's how we see this game going. We do think that the visitors will have a major advantage. As noted their defense is tough to penetrate. At the same time, when action stopped due to COVID-19, Werder Bremen was struggling mightily. When all is said and done our Werder Bremen vs Bayer Leverkusen pick is the visitors.
The odds vary quite a bit on this match. The best moneyline for this match has Bayer Leverkusen at 4/6 (-149.25). The odds on a draw stand at 10/3 (+333.0) and on a win by home team Werder Bremen at 7/2 (+350). The best spread odds offer Bayer Leverkusen at -120 (-0.5) and Werder Bremen at +100 (+0.75). If you're feeling like the visiting team will dominate, then you may want to take Bayer Leverkusen at either +169 (-1.5) or +115 (-1.0). You can get the home team at -237 (+1.5) or at -130 (+1.0). In our Werder Bremen vs Bayer Leverkusen pick, we like Leverkusen at -120 (-0.5).
Bundesliga Betting Summary for Monday, May 18, 2020
Bayer Leverkusen at -120 (-0.5)