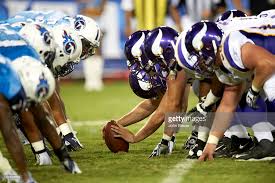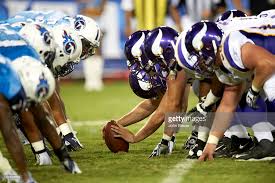 The lines are out for the first week of 2016 regular season NFL play, and we have a solid Week One NFL pick. The games are a good month away, which means that these lines are very soft. They will firm up as we get closer to the game. Right now there are some games offering very good value.
We think that our Week One NFL pick reflects maximum sports betting value. That game features the Minnesota Vikings at the Tennessee Titans. It'll be play on Sunday, September 11 at 1 p.m. Here's how we see this game playing out.
Viking Offense and Titan Defense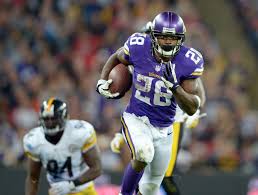 Our Week One NFL pick considers the two quarterbacks. Minnesota's Teddy Bridgewater offers solid play. Plus, he has some solid receivers to toss to. Running back Adrian Peterson is the hallmark player of this club. He'll be going up against a defensive line that includes Pro Bowl DT Jurrell Casey and reliable NT Al Woods. Still, we anticipate that Bridgewater will be able to throw enough to keep the Titan defense off balance, giving Peterson enough room to utilize his premium running skills.
Titan Offense and Viking Defense
For Tennessee, QB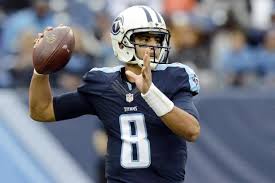 Marcus Mariota has some fine skills and an ungraded group of receivers. Plus, the Titan offense includes DeMarco Murray, who came over from the Eagles, and Heisman-winner Derrick Henry (Alabama). The Titans improved the frontline through the draft. They have some talent, but it's doubtful they will have gelled at this point in the season.
The Viking defense is very good especially upfront. They have three effective pass rushers who will keep Mariota off balance. The secondary is fairly young, but fast and quick. In the middle, Eric Kendricks is an aggressive tackler.
Other Factors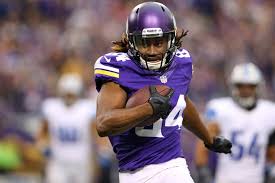 The Vikings are projected to be very competitive in the NFL North, giving Green Bay a run for their money. The Tennessee Titans are seen as finishing fourth in the AFC South. Minnesota's special teams and coaching are both a solid grade above Tennessee's.
Specifically on special teams, the Vikings are exceptional on kick returns. They led the NFL last season, as Cordarrelle Peterson ripped up the field. The kicking situation may be problematic. The Titans have sound placekicking and punting, but a lower than average runback game.
Week One NFL Pick
When you compare the various aspects of these teams the Minnesota Vikings come out on top. It's true that Tennessee has a better offense than they did last season, but they are going up against a tough D. Plus, it's doubtful Tennessee's offensive line will be completely solidified. This is their first real test.
We like the Vikings at -3.0 as an early Week One NFL pick. Look for these odds to change over the next few weeks. There could be as much as a 4.5 move in this line with the Vikings being at -7.5.
Our Week One NFL Pick: Minnesota at -3.0