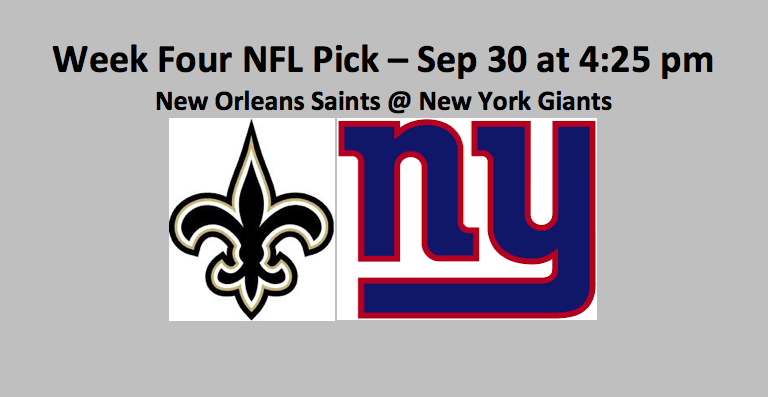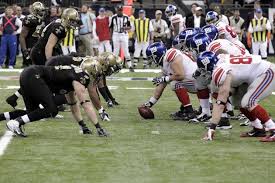 Our late-afternoon game is a 4:25 p.m. E.T. contest between the New Orleans Saints and the New York Giants. Our Week Four Saints play Giants pick has New Orleans at -3.5. The over/under is at 51.5. New Orleans started the season with a 48-40 loss to Tampa Bay. Then they won their next two. The Saints beat Cleveland 21-18, and they then took down Atlanta in OT 43-37. The Giants got their first win last week. They beat Houston 27-22. Their first game of this season was a 20-15 loss to Jacksonville. NY then lost to Dallas 20-13.
Points on the Board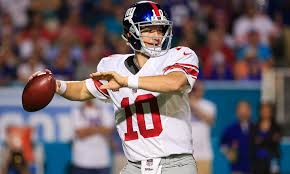 Expectation is there will be a lot of points scored. There are two reasons for this expectation. The first is New Orleans' offense, which is run by QB Drew Brees. The Saints are averaging 34.7 PPG. They are also allowing 34.3 PPG. Although the Giants are only averaging 18.3 PPG, they did score 27 points against the Texans last week.
For the Saints, it's all about Brees (8 TDs) and his numerous receivers. For the Giants, this game will come down to explosive RB Saquon Barkley. The problem for Barkley is the Saint running D, which is allowing only 84 YPG. For New York to succeed in this game, Eli Manning, who has just three TD throws, will have to connect with WR Odell Beckham. Beckham is NY's leading receiver, but he has yet to snare a TD pass this season.
Edge in Points: Saints
Defensive Edge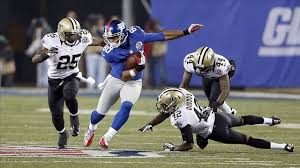 Although the Giants have an edge when it comes to passing defense, they have a tough time stopping the run. Saints RB James Conner, who is averaging 3.9 YPA and has three rushing TDs, could do well in this game. Plus, despite NY's solid pass defense, we think Brees will still be able to score. After all, New York has only four sacks and two picks. The team has defended 17 passes. Special note here, New Orleans comes to this game with 11 sacks, 10 TFL, four INTs, and 20 PD. They have also forced five fumbles. The Saints lead the Giants in each of the categories listed.
Defensive Edge: Saints
QB Potency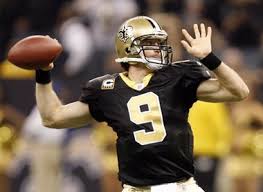 Right now, Brees has the stuff. The fact is Manning has struggled to connect with his receivers and generate offense consistently. It's interesting to note that New Orleans can make the big play on defense, but that same defense can give up the big play. However, when all is said and done, when it comes to QBs in crunch time, Brees offers more than Manning.
QB Potency Edge: Brees
Week Four Saints Play Giants Pick
Our Week Four Saints play Giants picks really like the Saints at +3.5. Take New Orleans. The over/under depends mainly on Manning and the Giants. If the Saints put 30 points on the board, with the over at 51.5, Manning and company will have to toss up 22. That's possible. Our gut says go with the over. We expect an offensive explosion at Giants Stadium today.
Summary New Orleans at New York Picks: Saints by +3.5 and over 51.5