Free Expert Sports Picks
Wednesday May 13th KBO Betting Preview
Starting to Find Some Success in the Korean Baseball Organization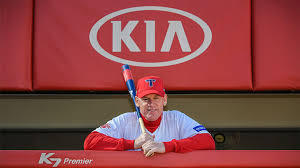 The Korean Baseball Organization continues to be the hottest sports betting ticket even though they play at the crack of dawn for North American wagerers. As we head into mid-week of the 3rd series of the year, May 13th KBO betting is really coming into focus. Here's what's on tap in the league for early Wednesday:
Games start at 5:30 EST
SK Wyverns (-145) vs. LG Twins (+105) O9.5 ESPN
The LG Twins are still underdogs on Wednesday despite winning the series opener 9-5 on Tuesday. The line in that game was LG -115 but SK -120 so the price bump on the Wyverns to -145 is showing something. The big question is why though? SK heads into May 13th KBO betting with just a 1-5 record while the Twins are 3-3 to start 2020.
SK does have the pitching edge in this tilt. Ricardo Pinto threw 6-2/3 of 3-hit ball vs. Hanwha in his KBO debut a week ago. LG starter Lim Chan-gyu on the other hand is making his first appearance of 2020 after a 3-5, 4.97 stat line a year ago. Hard to back the 1-5 team here at that price but pitching should be the key in this one:
Pick: Under 9.5
Update: SK 2 LG 14
Doosan Bears (-180) vs. Lotte Giants (+125) O11
The defending champion Doosan Bears flexed their muscles a bit on Tuesday, handing Lotte their first loss of the year in an 11-6 triumph. Doosan led 7-2 by the bottom of the 4th and got their first series opening win of the season with a -200 payout.
The number drops a bit to -180 for Doosan in the May 13th KBO betting preview. The two teams combined for 35 hits in the opener which was great for an 'over' win. The pitching looks better on paper in game two though with Doosan's Lee Young-ha giving up 1 ER in 6-1/3 ls week vs. LG and Lotte' getting 6 shutout innings from Seo Jun-won in his opener vs. KT.
Pick: Under 11
Update: Doosan 9 Lotte 10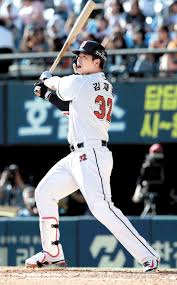 Kia Tigers (-105) vs. Hanwha Eagles (-130) O9.5
The Tigers managed just a 2-1 win over Hanwha on Tuesday despite being -190 favorites. Kia scored the series opening win despite being outhit 8-4 by the Eagles pushing the Tigers record to 3-4 while Hanwha is just 2-5.
Oddsmakers aren't expecting the mastery that Aaron Brooks (7 IP, 1ER) had last night vs. the Hanwha bats, dropping the line down to the Tigers -105. Wednesday's Kia starter Lee Min-woo did struggle in his opener allowing 4ER in 5-2/3 to Kiwoom. Hanwha's Jang Shi-hwan doesn't deserve a -130 line though despite a solid 2 ER in 6 IP allowed to SK. He was just 6-13 last year with a 4.95 ERA.
Pick: Kia Tigers -105
Update: Kia 4 Hanwha 3
KT Wiz (+130) vs. NC Dinos (-190) O9.5
Although it's early in the season, the NC Dinos have staked their claim as one of the top teams in May 13th KBO betting after bouncing back from their 1st loss of the season with a 7-6 victory over kt on Tuesday. The Dinos offense has now scored at least 5 runs in 4 straight games while the Wiz are mired in last place at 1-5 to start the '20 campaign.
KT's problem hasn't necessarily been their offense as they have plated 30 runs the last three games but while going 1-2 over that span. Wednesday's Wiz starter William Cuevas was hit for 6 ER in 5 IP in his debut vs. Lotte. That's a bad matchup for the Dinos offense that has scored 5+ in four straight.
Pick: Over 9.5
Update: NC 5 Kia 4
Samsung Lions (+155) vs. Kiwoom Heroes (-220) O 8.5
Kiwoom is a tough wager at -220 in the May 13th KBO betting even though they fought to a 3-2 victory in the series opener to cash out the -225 wager. Instead the better wager on the Heroes for the time being is the 'under'. Kiwoom hasn't broken double digits in runs scored since the season opener but more importantly has held four straight opponents to 3 runs or less during their current 4-game win streak. Samsung scored 5 runs total in their season opening sweep by NC – the same path this series is heading down.
Pick: Under 8.5
Update: Samsung 5 Kiwoom 4