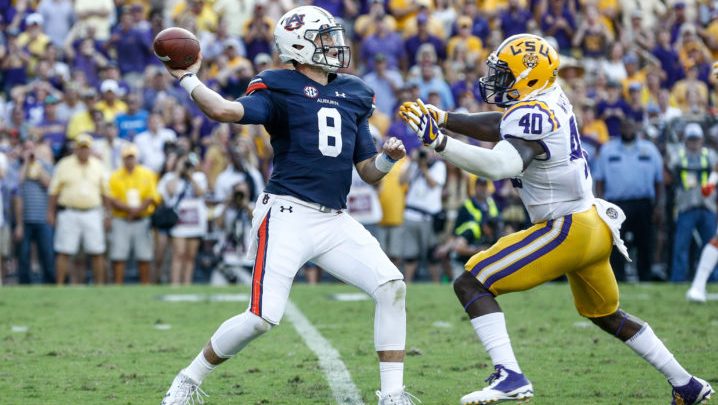 If you were to pull up the spreads this morning, one game that really sticks out is the NCAAF week 3 SEC free pick between LSU and Auburn. Louisiana State is 2-0 ranked 2-0 and 13th in the country. Auburn likewise is 2-0 and tally in at #7 in the nation. You'd think in a tight battle between two conference foes the spread would be minimal yet oddsmakers have listed Auburn at -10.5 at home. Is taking the points automatic in this one – or is 10.5 not nearly enough for a potent Auburn squad that is going to dominate?
LSU Lines It Up For Their Next Challenge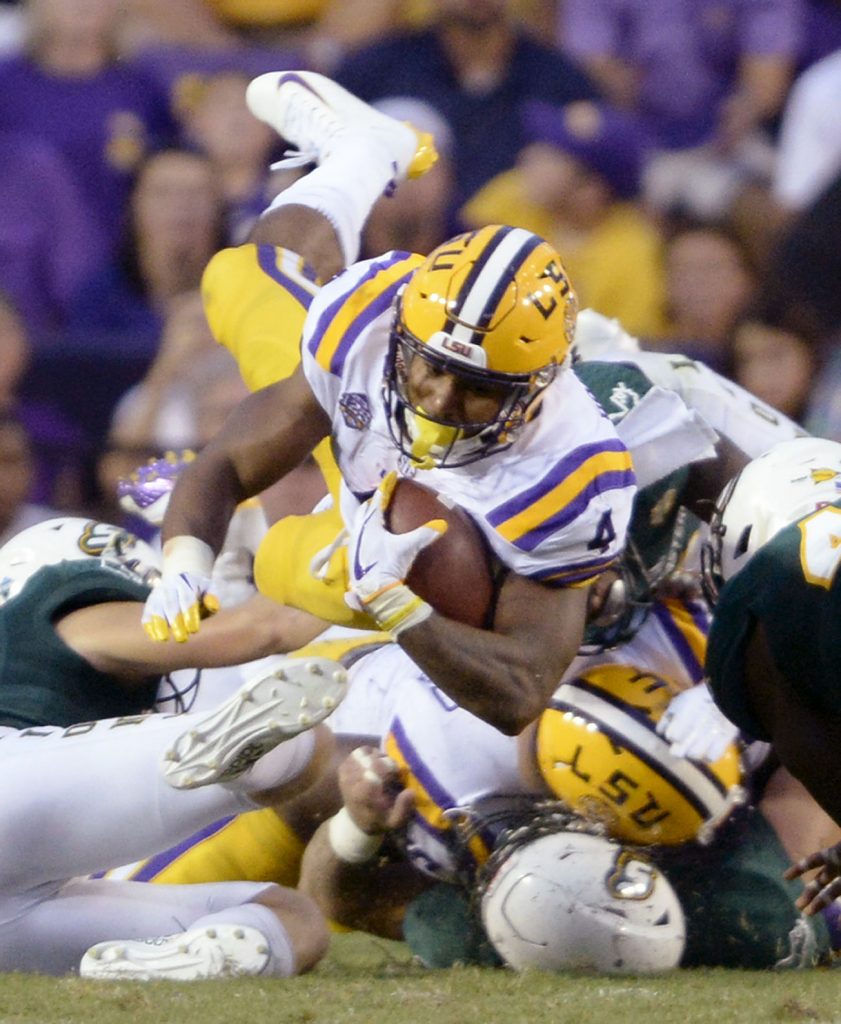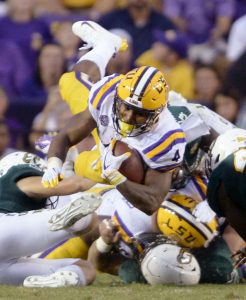 You couldn't ask for a better start to the 2018 campaign from Ed Orgeron's team. To start the year they thoroughly dominated a solid University of Miami team 33-17 as +3 underdogs – holding a 33-3 lead heading into the 4th quarter. LSU then avoided a letdown in week 2 by smothering SELA 31-0 (although the spread was LSU -40). This means the first team LSU defense has surrendered a total of 3 points this season which bodes well for them heading into the NCAAF week 3 SEC free pick. The LSU Tigers are a top 10 team in points allowed and are top 15 in rushing yards allowed but the Auburn rushing game is one of the best in the country.
Heading into this afternoon's contest it's likely that Auburn is going to get their points. The big question becomes then if LSU can go blow-for-blow on their offensive end? QB Joe Burrow has only thrown for 291 yards through two games for LSU with 2TD/0 INT. Luckily Burrow has the country's #17 rusher in Nick Brossette who has rushed for 262 on 41 carries. Even so, you're going to have to mix it up to upset Auburn as evidenced by DJ Chark's 5 catches for 150 yards in last year's 27-23 LSU win in this series. Does this year's version of LSU have enough in the passing game to repeat the feat?
Auburn Looks For 2nd Signature Win In 3 Games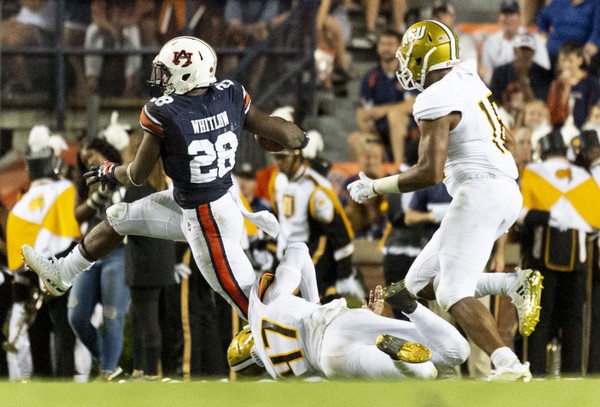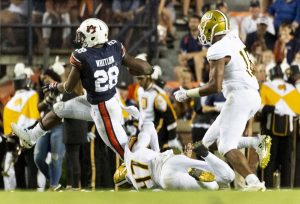 If you take care of your business in the SEC, you're going to make it into the 4-team playoff regardless. That being said, it never hurts to bolster your resume any time and every time you can which is why Auburn wants a blowout win in the NCAAF week 3 SEC free pick. The Tigers already have a big win this season, taking down Jake Browning and Washington 21-16 in the season opener as -1.5 favorites. Auburn then had an unofficial bye last week, demolishing Alabama State 63-9 as -61 favorites. Obviously week 1 was a more impressive W considering the quality of opponent, but either way the Tigers are allowing just 12.5 ppg and under 75 rushing ypg through 2 weeks.
One of the positive things about Auburn's 2-0 start is that QB Jarrett Stidham actually outperformed the Heisman hopeful Browning in week 1, completing 26 of 36 passes for 273, a TD, and 0 picks. He also has the experience of playing in this matchup last season although Stidham did go just 9/26 for 165 against the LSU defense. Auburn may be carving out a running game as JaTarvious Whitlow ran for 122 on 14 carries last week which would be a huge relief to Stidham in this big time conference matchup.
NCAAF Week 3 SEC Free Pick Betting
10.5 points is a lot to give up in this battle of SEC foes, especially considering that LSU won the contest last season. That being said, the spread being so high actually goes to show just how much oddsmakers respect the Auburn attack. Auburn has the experience at QB and has the revenge factor of losing last year's game working on their side. Tigers big in this one – Auburn Tigers that is.
SEC Free Pick: Auburn Tigers -10.5