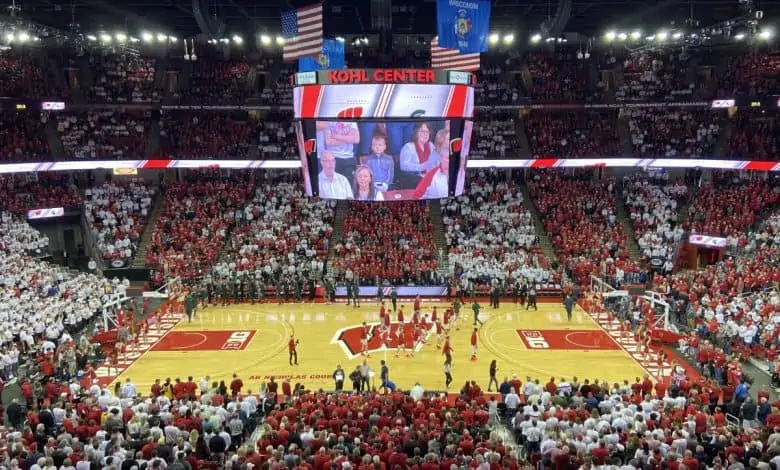 There would seem to be some value on the visiting team in the Maryland at Wisconsin betting matchup considering the Terrapins are +1.5 underdogs despite being 8-0 on the season and up to #13 in the country. Maryland just topped #17 Illinois 71-66 at home on Friday as -1.5 favorites.
The Badgers (6-2) have been solid too especially considering they have to replace #10 pick Johnny Davis this season, and the Kohl Center is traditionally one of the toughest road venues in the Big 10. A slight 56% of the betting public likes the Badgers here.
Terrapins Look Legit
Maryland didn't have the most difficult non-conference schedule to start the year, but it did include wins over St. Louis (7-2) and Miami (8-1) to claim the Basketball Hall of Fame Tip Off in Connecticut.
The Terrapins' 71-66 victory over Illinois in the Big Ten opener for both teams is Maryland's signature victory so far and it jumped them from #22 to #13 in the Top 25. Jahmir Young had 24 points against the Fighting Illini while Hakim Hart added 17 as the Terrapins continued to play tough perimeter defense holding Illinois to 5-20 from three point range.
Maryland is one of the best teams in the country at defending the perimeter with opponents shooting just 26% (14th). Illinois dominated on the interior on Friday though, holding a 44-28 points in the paint advantage.
Wisconsin Finding New Pieces
For the Badgers to be 6-2 on the season, including almost pulling off an upset over #3 Kansas (69-68 L) is impressive considering they're having to replace 20.0 points from Davis and another 14.6 from Brad Davison from last year's 24-6 regular season squad.
Tyler Wahl is the top returning scorer from last year's team and he's upped his average to 14.5 ppg so far in 2022/23. While Wisconsin was very top-heavy in their scoring last season, this year's team looks to have a bit more depth. Four players had at least a dozen points in Saturday's 80-77 rivalry win at Marquette when the Badgers were a +5.5 underdog.
Chucky Hepburn had 19 points for UW to lead the win over Marquette, and he's been instrumental in Wisconsin's success this year taking over the PG duties from Davison. What Tuesday's Maryland at Marquette betting matchup really looks like it will be is a low scoring affair, as the Badgers have their traditional suffocating defense giving up just 59.9 ppg.
Free Maryland at Wisconsin Betting Pick
The Terrapins aren't drawing as much public action as one might expect being an undefeated team getting +1.5 points regardless of if they are playing on the road or not. Maryland has proven themselves against the likes of Miami and Illinois, and they have a true road game test under their belt this year albeit against an absolutely atrocious 0-8 Louisville team (79-54).
Tuesday's game is going to be a sweat, as the last four head to head meetings between these two squads have been decided by six points or less including a 70-69 Badgers win in College Park. The Kohl Center crowd is going to be rocking on Tuesday and that will propel UW to the win.
Free Pick: Badgers -1.5