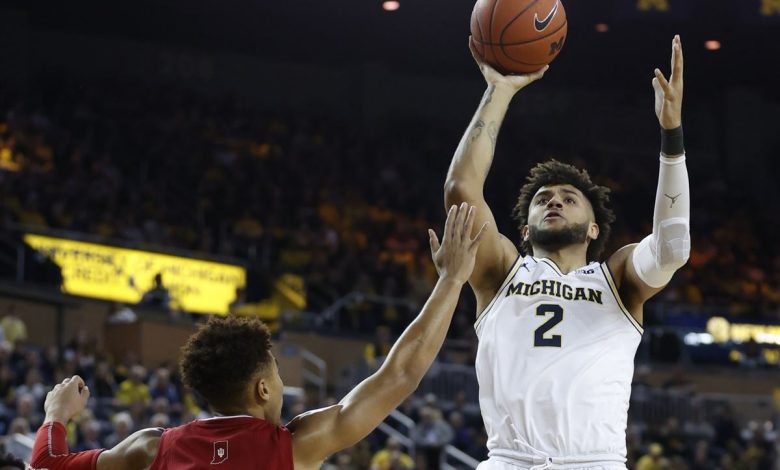 The Wolverines have a tough test heading into the February 19th Michigan at Rutgers betting pick. Juwan Howard's team will try to be the 1st this season to win at the RAC, a place the Scarlet Knights have gone 17-0 on the year, the best mark in the country.
Rutgers is a -2.5 favorite on Wednesday and there is the proverbial value on both teams in this one. The Scarlet Knights have been great at home, but have dropped 11 straight to Michigan. The Wolverines also notched a 6 point win over the Scarlet Knights on February 1st in Madison Square Garden – a game that was just 45 minutes from the Rutgers campus.
Michigan Putting It All Together?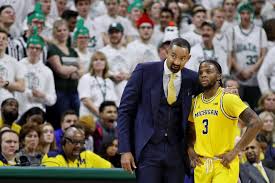 The Wolverines seem to be finding the same success they had earlier in the year as they go into the February 19th Michigan at Rutgers betting pick. UM has won three in a row and 5 of their last 6.
It's the Michigan offense that is really clicking right now, scoring 77+ points in each of their last three wins. That efficiency has allowed the Wolverines to post a 25 point win at Northwestern and beating Indiana in Ann Arbor by 24 their last game. Five Wolverines players had at least a dozen points Sunday vs. the Hoosiers led by Zavier Simpson with 12 points and 11 assists.
There are two major questions heading into Wednesday night's matchup. The first is if Michigan can keep up that offensive fluidity vs. a Rutgers defense that is in the top 10 in the country in opponents field goal percentage? The other major issue is how much Isaiah Livers' ankle injury from Sunday will bother him vs. Rutgers. The Wolverines suffered 4 losses when Livers was hobbled at the end of January.
Rutgers Home Court Too Much on Wednesday?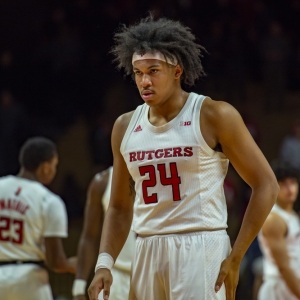 The 8,000 seat Rutgers Athletic Center has been a place where opponents dreams of a win go to die this season. The Scarlet Knights have a nation's best 17-0 record at the RAC, including Saturday's 72-57 win over Illinois in which the Illini shot 26% in the 2nd half.
It might not sound possible, but could the RAC be hopping even more on Wednesday considering the magnitude of Rutgers losing all 12 previous meetings vs. Michigan? That includes a 69-63 'neutral site' Wolverines win at Madison Square Garden on February 1st. MSG is like a 2nd home to the Scarlet Knights with their campus being less than a  mile away but UM still pulled off a nice win.
Rutgers definitely has the talent this season to get their 1st win in program history vs. Michigan. Ron Harper, Jr. had 27 points on Saturday vs. the Illini and Geo Baker added 12 points and 6 assists. Rutgers also rebounded Michigan 43-32 in their previous meeting including 20 on the offensive end.
February 19th Michigan at Rutgers Betting Pick
Can Michigan hit their shots on Wednesday? Is the success at the RAC just a fluke for the Scarlet Knights? It's amazing how Rutgers can be so bad on the road (1-6) and so great at home even though Michigan is just 2-5 going away in their own rights.
Michigan is playing with confidence right now though and the Scarlet Knights are far from invincible at home, beating Nebraska by just 3 and having to go to OT vs. Northwestern. Illinois went into Penn State on Tuesday to get the W, and Michigan has a great chance of doing the same in this matchup.
Pick: Michigan Wolverines +2.5