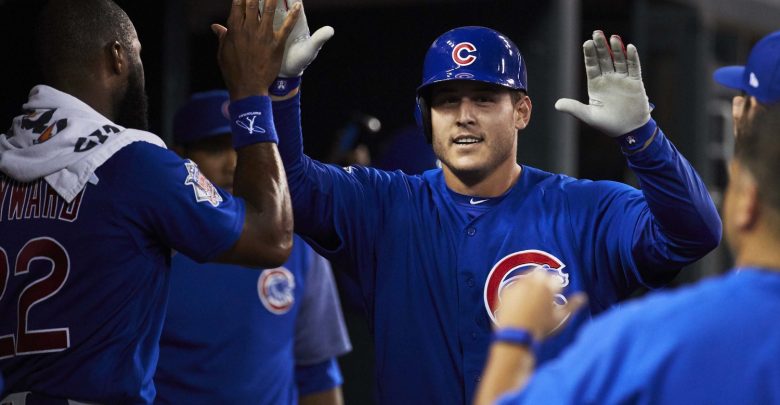 When the Chicago Cubs take the field lately you can expect a run – a single solitary run. That's the offensive output that Joe Maddon's team has produced 5 games in a row now which has made them a solid 'under' bet each night. Can the addition of Daniel Murphy get the Cubs bats going in the August 22nd MLB free pick against Detroit tonight? Oddsmakers seem to think so as they have set the O/U at a seemingly high 9.5 even though Chicago has Jon Lester on the hill. Is the 'under' too easy or is it time for this trend to finally see it's end game?
Murphy to Bat Leadoff Tonight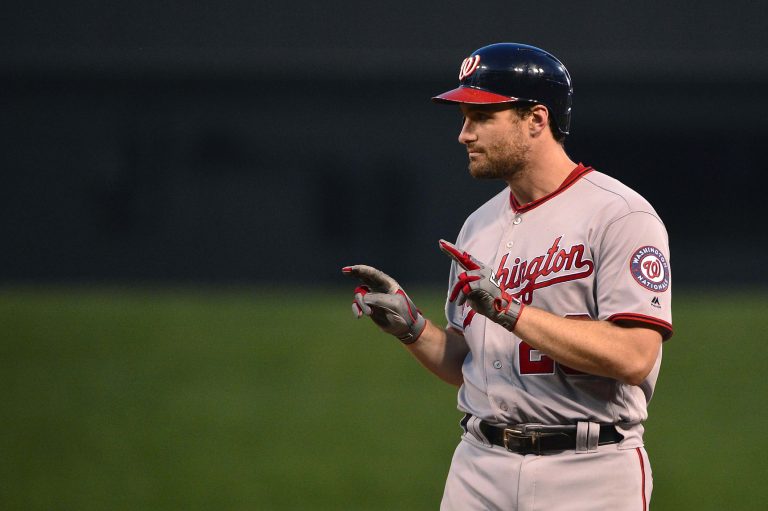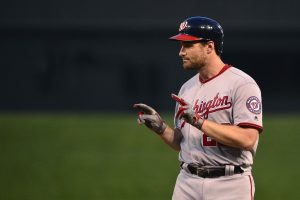 In order to find a roster spot for Murphy the Cubs have sent Addison Russell to the DL and moved Javier Baez to shortstop and just on paper the offense is already better. Murphy will play 2nd base and is hitting .340 since the All-Star break which is the 10th best average in all of baseball over that time. The August 22nd MLB free pick is an Interleague game but the Cubs have seen Detroit's veteran starter Francisco Liriano a significant amount of time. Chicago is 23/96 (.240) with just 2HR against the left-hander. The Cubs are 4-1 in their last 5 road games vs. a southpaw starter however the 'over' has gone 6-1-1 in Chicago's last 8 Interleague road games vs. a lefty – a testament to the ability to use a designated hitter.
One of the reason's tonight's O/U seems a bit on the high side is because Jon Lester (13-5, 3.72) seemed to return to his normal self last time out. The lefty pitched 6 innings of 5-hit shutout ball after allowing 17 runs total in the three starts prior (13.2 IP). Lester has only faced four batters on Detroit's roster, but they hit him well going 18-39 (.462). Despite this the Cubs are still pretty significant favorites tonight (CHC -180) so you have to think their offense gets going a bit making an 'over' play look good.
Tigers Look to Spoil Cubs Big Night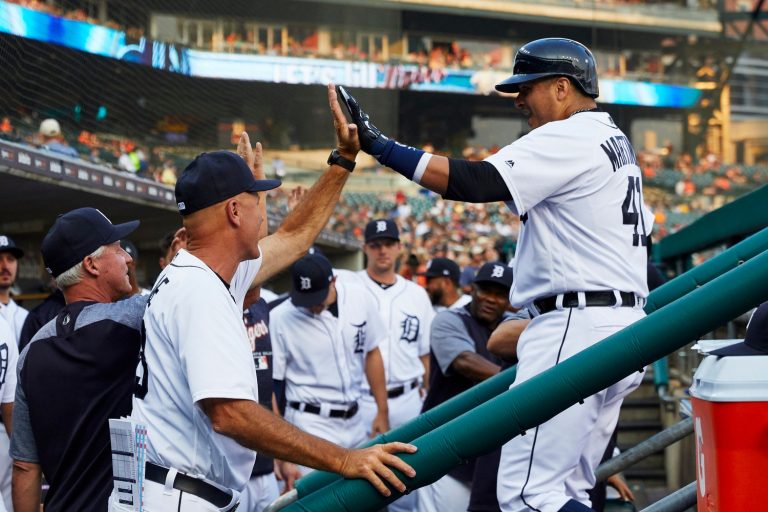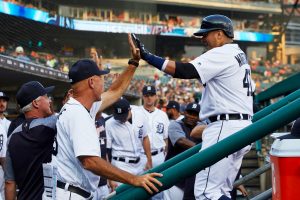 Chicago added players like Murphy and Cole Hamels for a  deep postseason run but if they don't watch out they can miss the playoffs altogether as the Cubs have dropped 3 in a row including last night's series opener 2-1 to the Tigers who cashed in as +180 'dogs. Detroit is 1-4 in their last 5 games vs. a LH starter but the 'over' has hit in 4 of those 5 games. Nick Castellanos could have a huge night in the August 22nd MLB free pick as he's an amazing 5-9 (.556) with 3HR in his career against Lester. Victor Martinez has also posted big numbers against the Chicago starter going 8-19 (.421) with 4 extra base hits. Do we have a shootout looming tonight, especially with a 10 MPH win heading out to center field?
Of course if tonight doesn't end up being a shootout, it will be because Francisco Liriano (3-8, 4.72 ERA) will have kept the Cubs offense at bay once again. That may be the tallest order of the night considering he's 0-4 with a 6.37 ERA in his last 8 starts. Liriano had an OK start on the 4th of July at Wrigley Field, but took the loss after allowing 3ER over 6 IP including 2HR. The Tigers are 2-9 in Liriano's last 11 starts, but it's not entirely his fault as the 'under' has also hit in 5 of his last 7 on grass.
August 22nd MLB Free Pick Betting
The Cubs bats aren't going to be dead forever (you wouldn't think) and it could be an emotional night as Murphy debuts at leadoff. The newcomer has K'd 3 times in 6AB against Liriano which could derail the hype train a bit. There aren't many Chicago batters picking up the slack lately and if Lester finds his groove again like his last start 9.5 runs is just way too many.
Free Total Pick: Chicago Cubs / Detroit Tigers *Under* 9.5