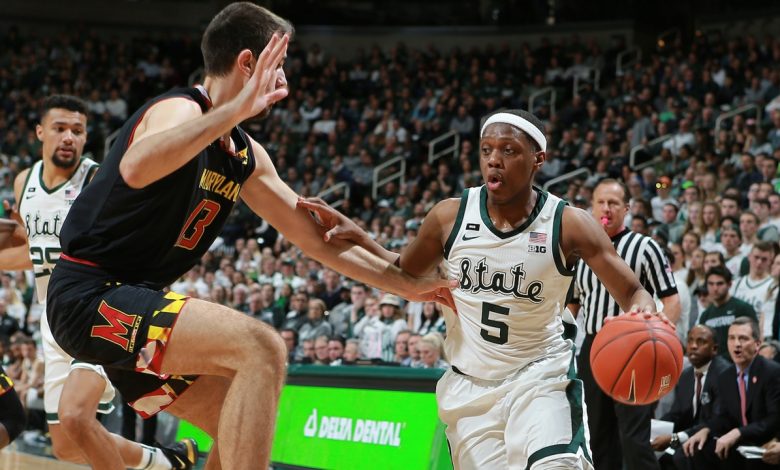 The Terrapins face perhaps their toughest home test in the February 29th Michigan State at Maryland betting pick. Mark Turgeon's team has gone 15-0 at College Park, but the Spartans come in hungry trying to preserve their Big 10 title hopes. Maryland can clinch at least a share of the regular season conference title with a win in this one.
MSU is a +2.5 underdog at Maryland which may seem on the low side. The Spartans are just 3-4 in February including a 60-67 loss to Maryland in East Lansing on February 15th as 7 point favorites. The loss broke a 3-game win streak in the series for Michigan State.
MSU Have Enough for a Big Road Win?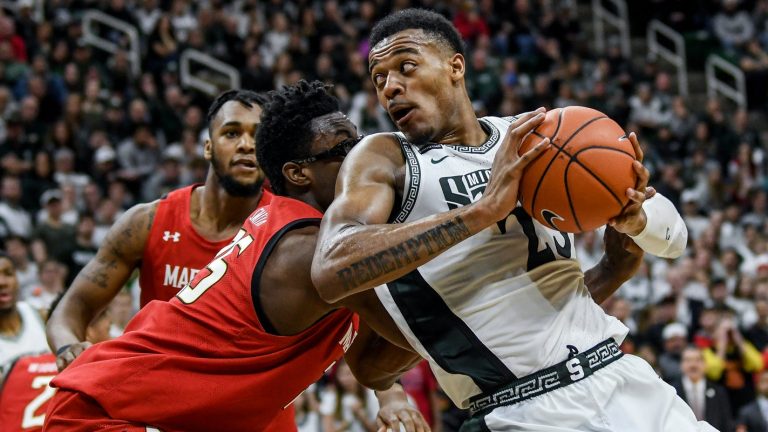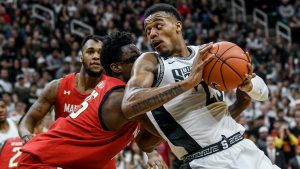 Michigan State has been hit or miss on the road in conference play this month. They fell 63-64 at Wisconsin as a 1 point favorite, 68-77 at Michigan as a -2.5 favorite, and beat Illinois 70-69 in Champaign but failed to cover the -2.5 number.
The Spartans may have an edge actually being an underdog for once heading into the February 29th Michigan State at Maryland betting pick. Remarkably, Saturday's game is the first time all year that Tom Izzo hasn't been favored by oddsmakers.
Of course the 60-67 loss at home to Maryland two weeks ago doesn't do a lot for Michigan State's confidence. The Terrapins win came in an amped up atmosphere as ESPN's College Gameday was on campus in the morning and the Spartans celebrated the 20th anniversary of the 2000 National Championship team. ESPN is in College Park on Saturday, is it time for the Spartans to return the favor and postpone Maryland's conference title celebration?
Maryland Set to Take Advantage of the Atmosphere?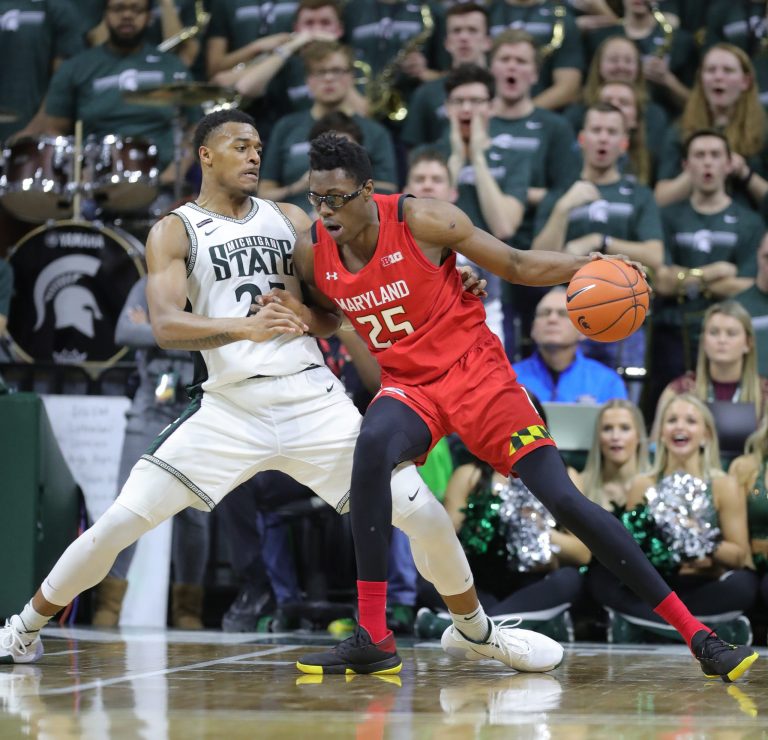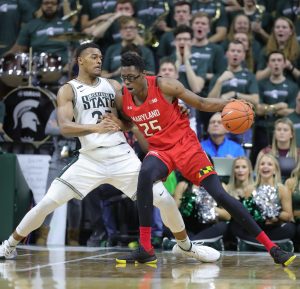 It's going to be a big night at the XFINITY Center as Maryland tries to clinch an undefeated season at home and at least a share of the Big 10 title. Maryland has 45 home wins over the last three seasons, but did fall 68-74 to the Spartans in College Park in 2018.
The Terrapins have to like their matchup in this one. Jalen Smith has notched a double-double in 10 of the last 11 games including a 17 point, 10 rebound performance vs. the Spartans two weeks ago. Anthony Cowan, Jr. added 24 in that matchup in which Maryland had a 15 point lead at one point and finished the game on a separate 14 point run.
The Terrapins had won 9 in a row, but have looked a little shaky over their last two. Maryland lost 72-79 to Ohio State and then needed a late comeback for a 74-73 win against Minnesota. Those two games were on the road though – Maryland at home is a different animal.
February 29th Michigan State at Maryland Betting Pick
It's possible the Spartans come out blazing in this one in a sort of 'revenge game' for the loss to the Terrapins. It's probable though that the Terrapins come out hot in front of an electric crowd en route to a share of the conference championship. Both teams have a dynamic duo to rely on – making home court the ultimate X-factor in this one.
Pick: Maryland Terrapins -2.5