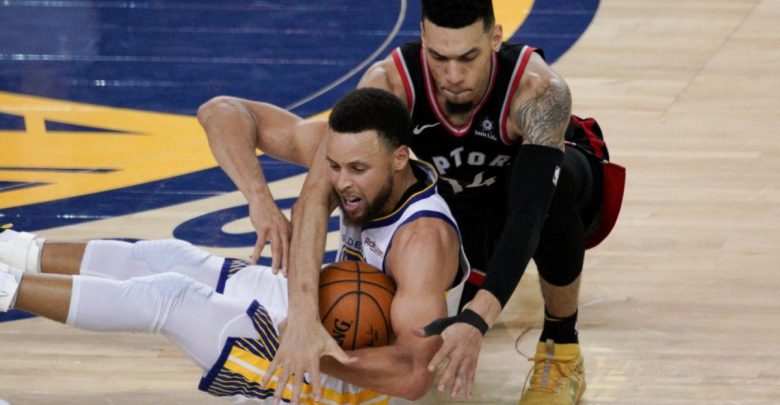 Game 4 of the NBA Finals is set for Friday night, and the Golden State Warriors find themselves in a bit of a hole. The Toronto Raptors came into Oracle Arena and stole Game 3 away from the Warriors, finishing with a 123-109 victory. Golden State will look to even up the series in Game 4, and they should get some of their star players back.
The two teams have now traded wins through the first three games of this series, with the Raptors winning the series opener as well. Golden State was able to steal home-court advantage away with a win in Game 2 but have now given it right back. The Raptors are looking for their first-ever NBA Championship and are still considerable underdogs even with a 2-1 series lead. Golden State is a -5.5 point favorite over the Raptors in Game 4.
Curry Needs Some Help
If the Golden State Warriors are going to even up the series, Stephen Curry is going to need some help. Curry poured in a career playoff-high 47 points in Game 3, but it wasn't enough to lead his team to victory. Golden State managed to knock down just 12 three-pointers in Game 3, and Curry made six of them. The Warriors need to shoot the ball much better in Game 4 on Friday night.
Klay Thompson and Kevin Durant look like they might be set to return on Friday night, and the Warriors will be getting back more than 50 points per game. Durant and Thompson might show a little rust, but they should take some off the pressure off of Curry. The Warriors also need more production from DeMarcus Cousins and Shaun Livingston in this game. Cousins and Livingston combined for just eight points as starters in Game 3.
Lowry and Green Making Shots
A big reason for the Raptors' Game 3 win was the three-point shooting from Danny Green and Kyle Lowry. The two guards combined to make 11 three-pointers on Wednesday night and combined to pour in 41 points. Toronto hasn't always shot the ball well throughout the playoffs, and this could give them the boost they need to upset the mighty Warriors.
Kawhi Leonard has been the main star for the Raptors in the postseason, but Pascal Siakam has proven to be a worthy sidekick. Leonard led the Raptors with 30 points in Game 3, and Siakam had another solid game with 18 points and nine rebounds. Both players will face tougher defense if Thompson and Durant are both out on the court in Game 4.
Warriors Win Game 4
Golden State gave the Raptors a great game even without two All-Stars, and getting just one of them back should make a huge difference. The Warriors have been in this position before, and they won't panic or feel pressure in Game 4. Toronto did its job of stealing a game on the road, but that's all they are going to get. Bet the Golden State Warriors -5.5 over the Toronto Raptors in Game 4.