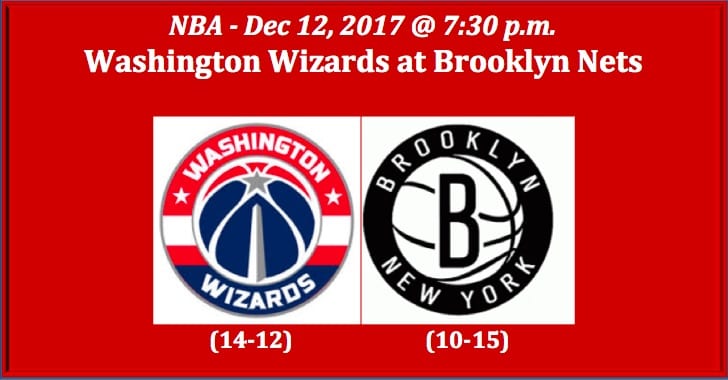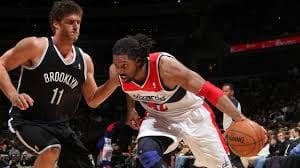 Tonight at 7:30 p.m. E.T, the Washington Wizards (14-12 Overall, 8-7 Away), who are first in the Eastern Conference's Southeast Division, play the Atlantic Division's last-place team, the Brooklyn Nets (10-15 Overall, 5-7 Home). Our Washington plays Brooklyn 2017 NBA free pick offers the Wizards at -3.0 and the over/under ranges from 213.0 to 214.0. Both teams are 3-2 for their last five with Washington going 5-5 for their past 10 and Brooklyn going 4-6.
Washington Overall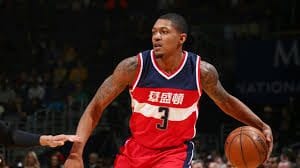 The Wizards PF/PA stands at +2.4 as they are scoring 106.4 PPG while allowing 104.0. Washington will be without their star point guard John Wall tonight. Wall, who has missed the past 10 games, has been good for 20.3 PPG and 9.2 APG. Look for PG Tim Frazier (3.9 PPG, 3.8 APG, .419 FG%) to see plenty pf action tonight. SG Bradley Beal leads the team with 23.8 PPG. He's also been good for 4.0 RPG and 3.3 APG. In the frontcourt, small forward Otto Porter (15.3 PPG, .505 FG%, .459 3PT%) and center Marcin Gortat (9.2 PPG, .529 FG%) will look to control the boards. Together, they are bringing down 15.6 RPG. PF Markieff Morris and SF Kelly Oubre Jr are both averaging about 10 PPG. The team has a healthy 7.92 steals per game while they are bringing down 42.5 RPG. Free throw percentage is strong at 78.2%.
Wizards Summary
Hall's injury weakens the offense
Solid play underneath the basket
Free throw percentage could be difference
Brooklyn Overall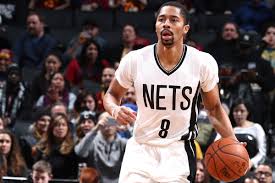 The Nets leading scorer, PG D'Angelo Russell, has been out for some time and will be out for a while longer. He's averaging 20.9 PPG, 5.7 APG, and 4.7 RPG. Complicating issues was the loss of PG Jeremy Lin early in the season to a knee injury. Spencer Dinwiddie will man the point. He's averaging 12.3 PPG and 6.4 APG. SGs Allen Crabbe (12.3 PPG, 4.0 RPG, .411 FG%) and Caris LeVert (11.1 PPG, 3.6 APG, .423 FG%) should both see plenty of minutes tonight. SFs Rondae Hollis-Jefferson (14.4 PPG, 5.6 RPG, .487 FG%) and DeMarre Carroll (13.2 PPG, 7.1 RPG, .407 FG%) will battle on the boards, while PF Trevor Booker (10.5 PPG, 6.8 RPG, .513 FG%) will round out the frontcourt. The free throw perceb=ntage for the Nets is at 73.3%, which is a good five points below that of the Wizards. Wizards hold a bit of an edge on rebounds, but are a bit below Washington when it comes to field goal and three-point shots.
Nets Summary
Russell being out is a major handicap
Free throws are a concern
Rebounding will help keep it close
Three Primary Takeaways
Our Washington plays Brooklyn 2017 NBA free pick includes the following takeaways-
Edge in shooting goes to the Wizards
Nets have the edge under the basket
Washington has a better defense overall
Our Picks for Wizards and Nets
The spread is at three with the Wizards favored. Even with the injury to Wall we see Washington having a major advantage in this game. Our Washington plays Brooklyn 2017 NBA free pick is the Wizards at -3.0. Overall, for both teams, totals have been low lately. Plus, there are injuries to major offensive contributors. We're going with under 214 points.
Summary Point Spread and Over/Under- Washington at -3.0 and under 214.0