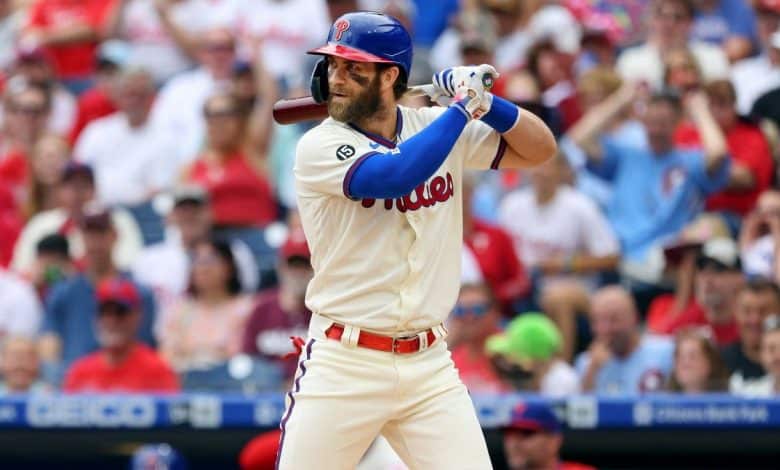 The August 15th Reds at Phillies matchup looks like it could be a pitcher's duel when Sonny Gray (4-6, 4.40 ERA) meets Aaron Nola (7-6, 4.35 ERA). Maybe that's just a pitcher dominated game on paper though, as both starters have had their share of struggles lately. The run total opened at 9, but is down to just 8.
The Phillies are -145 home favorites in this one as the teams have split two games so far this weekend. Philadelphia had an 8 game win streak, but has recently dropped 3 of their last 5. The Reds have lost 4 of their last 6, not good when they are scratching and clawing just 2.5 back from the Padres for the 2nd wild card berth.
Reds Had an Anomaly Saturday
The Cincinnati bats had been on fire, scoring 24 runs in three games before being stifled to just 3 hits in Saturday's loss. The Reds first hit didn't come until the 8th inning in the defeat, a Tyler Stephenson HR that broke up the no-hitter and the shutout.
The Reds looked much, much better in Friday's game, a 6-1 win as +147 underdogs. Nick Castellanos, Joey Votto, and Eugenio Suarez all went deep in that contest, a feat that may be tough to duplicate in the August 15th Reds at Phillies matchup with Nola on the bump. The Reds did get 8 hits over 5.0 IP vs. Nola on June 1st, but the pitcher may have been a bit lax in a 17-3 Phillies win.
Gray will try to find some consistency when he takes the hill on Sunday. The right-hander has three outings allowing 4+ runs over his last five, but has surrendered just 3 ER over 11.0 IP in the other two over that span. Interestingly enough those three rough starts were all at home, and Gray has been better on the road (3.08 ERA) compared to at the Great American Ballpark (5.44).
Harper Leads the Phillies
Sonny Gray's biggest goal on Sunday is to try and keep Bryce Harper off base, something teams haven't been able to do over the past 22 games. Harper was at it again on Sunday, hitting an RBI triple and scoring in the 8th to put the game fully out of reach for the Phillies. Harper has drawn 5 BB's, but has also K'd 8 times over the past 6 games.
Harper is just 2-13 with 6 K's in his career vs. Gray, so it looks like somebody else in the Phillies lineup will need to step up in the finale. J.T Realmuto (.214) and Andrew McCutchen (.143) are slumping a bit over the past week, but DiDi Gregorius is a respectable 6 for his last 19 (.316) and is 5 for 10 in his career vs. Gray. Will that be enough though?
While Gray is more comfortable on the road lately, Aaron Nola is happy to be pitching at home in this one. The right-hander gave up 5 ER over 5.0 IP in his last road start at Washington, but has allowed just 1 ER over two home starts in the past month (12.2 IP). Nola has a 2.97 ERA at home in 2021 compared to 5.56 on the road.
August 15th Reds at Phillies Pick
There's no other way to look at this one than a solid pitching matchup. Gray has good stuff in away games and Nola has dominated at Citizens Bank Park. The side could go either way (with a lean towards the Reds at +120) but this feels like a 3-2 or 4-3 game.
Reds 4 – Phillies 3
Free Pick: Under 8