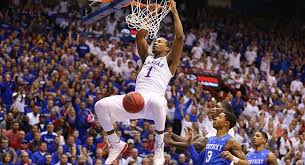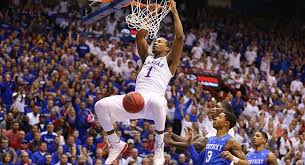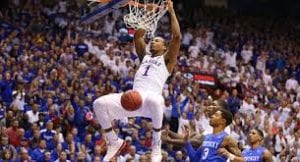 The second Sweet 16 South Region game has the #3 UCLA Bruins at the #2 Kentucky Wildcats. That game tips off at 9:39 p.m. ET. Right now the spread has these two teams even. As far as scoring goes, handicappers are expecting this to be an offensively charged game as the over/under is at 165.5. Our UCLA plays Kentucky 2017 Sweet 16 free pick will give you both our winner and totals projections.
The Bruins were third in the PAC-12 and in the conference tournament UCLA won its first game, beating USC 76-74. They then lost game two to Arizona (7) 86-75. In the 2017 NCAA Tournament, UCLA beat #14 Kent State 97-80. They then took down #6 Cincinnati 79-67. It's been a fairly easy tournament for the Bruins thus far. The Kentucky Wildcats will be a very tough opponent.
Kentucky, which won the Southeastern Conference with a 16-2 record, also took the SEC tourney title. They have been playing as well as they need to in order to win. In their first March Madness contest, they beat #15 Northern Kentucky 79-70. In the second round, the Wildcats took on a tough #10 Wichita State team. They won that game by three points, 65-62.
UCLA Bruins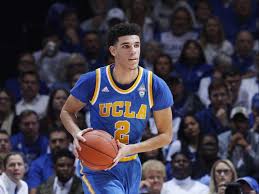 Six players are averaging double digits in scoring, including team leading scorer T.J. Leaf with 16.2 PPG. He's also grabbing 8.2 RPG. Leaf is hitting 62% from the field and 46% of his three-point shots. Lonzo Ball is good for 14.7 PPG and 6.1 RPG. He's knocking off 7.6 APG. Bryce Alford is second in scoring with 15.6 PPG.
Other important scorers include Isaac Hamilton with 14.0 PPG, Aaron Holiday with 12.5 PPG, and Thomas Welsh hitting for 10.8 PPG. Leaf, Alford, Ball and Holiday are all tough on D.
Kentucky Wildcats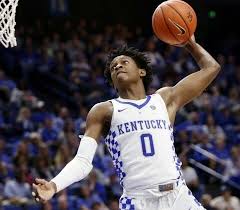 Freshman Malik Monk is an extraordinary player. Leading the team in average points per game at 20.0, he'll need to be hot for the Wildcats to have a shot in this game. Another freshman, Edrice Adebayo, is a sound inside player, leading the teams in rebbies with 8.1 per game. The 61% shooter has been good for 13.3 PPG. Isaiah Briscoe and Derek Willis are each good for five rebounds per game while Briscoe is averaging 12.5 PPG.
The well-rounded play of De'Aaron Fox should not be forgotten. Fox is hitting for 16.1 PPG while averaging 4.6 APG and 4.0 RPG. Monk and Wills are the team's top three-point guys, hitting 39% of their attempts.
UCLA Plays Kentucky 2017 Sweet 16 Free Pick
On Dec. 3, 2016, the Bruins beat Kentucky at the Wildcats' home 97-92. T.J. Leaf was dominant while Isaac Hamilton scored 19 points, while Thomas Welsh, Lonzo Ball and Bryce Alford each had 14, and Aaron Holiday added 13. In that same game, Kentucky have five players scoring in double digits. Malik Monk led the team with with 24 points. De'Aaron Fox out in 20, Bam Adebayo added 18 points while grabbing 13 rebounds, Isaiah Briscoe notched a dozen, and Willis scored 11.
Our UCLA plays Kentucky 2017 Sweet 16 free pick likes the very high over of 165.5. The Bruins are the top scoring team in the nation, averaging 90.2 PPG. The Wildcats are ninth, putting in an average of 85.2 PPG. We think there will be a lot of offense.
As far as winning goes, we did like the Bruins in what is a very tough call. UCLA is shooting 52% from the field to Kentucky's 47%, 74% to 70% in frees, and 41% to 36% in threes. Plus, they're notching 22 APG to the Wildcats' 15.
UCLA Plays Kentucky 2017 Sweet 16 Free Pick: UCLA Even and over 165.5