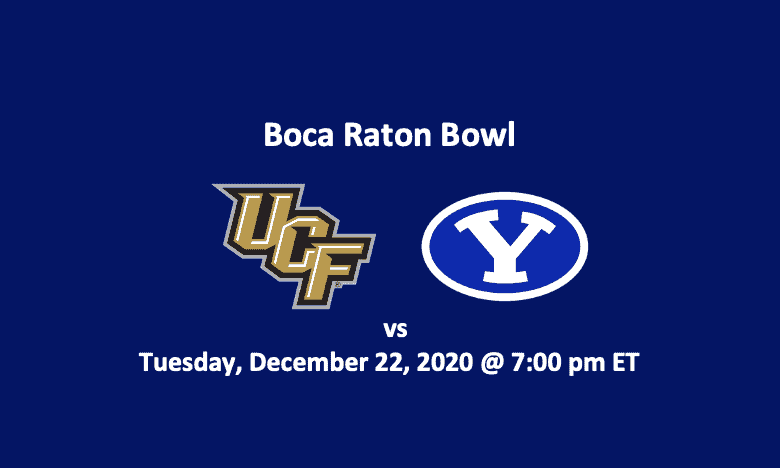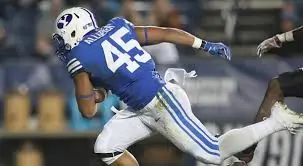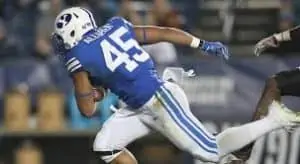 Our UCF vs BYU pick 2020 is for the RoofClaim.com Boca Raton Bowl. This year, the UCF Knights finished fourth in the American Athletic Conference with a 5-3 record. In both conference and nonconference play, the Knights were 6-3. The FBS Independent BYU Cougars posted a 10-1 record. Of the four teams that played as Independents this year, the Cougars had the best record.
The BYU Cougars are favored in this bowl game. They are at -6.0 (-114). The UCF Knights spread is +7.0 (-125). In terms of totals betting, the over can be found at 77.5 (-120), while the best under is 78.5 (-105).
The RoofClaim.com Boca Raton Bowl will be played on Tuesday, December 22. The kickoff will be at 7:00 pm ET with the game being played at FAU Stadium in Boca Raton, FL. The weather is predicted to be mostly cloudy with a temperature of 65-degrees. Probability of precipitation is 12% and winds will be 9 MPH from the ENE.
UCF vs BYU Pick 2020 – Statistics
Our UCF vs BYU pick 2020 observes that both of these teams can score. The Knights averaged 44.3 PPG while the Cougars recorded 43.0 PPG. The University of Central Florida recorded 585.6 offensive yards per game. Of those yards, 373 were in the air and the remaining 212.6 were on the ground. Although the Cougars averaged fewer offensive yards, they still gained plenty with 322.2 YPG in passing and 187.9 YPG in rushing. The Brigham Young University football team's total offensive yards were 510.1 YPG.
The big difference between these teams is on defense. The Knights gave up 31.4 PPG, while the Cougars held opponents to just 14.6 PPG. That means that the PF/PA differential for UCF is +12.9, while BYU's differential comes to +28.4. Overall, the Cougars are + 15.5 over the Knights in PF/PA differential. BYU allowed opponents just 309.5 YPG with 113.8 YPG in rushing. On the other hand, the UCF allowed opponents 473.7 YPG, including a whopping 283.4 YPG in the air. Consequently, due to these huge deficits, the Knights look to be a big underdog in this contest.
RoofClaim.com Boca Raton Bowl – Offense and Defense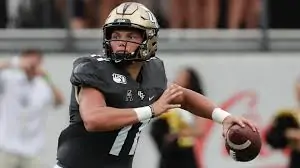 In each area, UCF is solid on offense. They are a yard-gaining and point scoring machine. Of their three losses this seasons only one was by more than seven points. They even kept up with #7 Cincinnati, losing to the Bearcats by a score of 36-33. However, consider the fact that the Cougars blew out just about every team that they faced, including #21 Boise State who they embarrassed 51-17. BYU, like UCF, has an offense that is running on all pistons. The difference is definitely on defense. However, you won't find that difference when you look at stats such as sacks, picks, and passes defended. Both teams are close in those areas. You will find it in points and yards allowed, as noted, and in quality of opponents. BYU played a much tougher schedule than UCF.
Knights and Cougars Offenses
For the Knights, sophomore QB Dillion Gabriel is a strong force. Throwing for 3,353 yards, he connected on 30 TDs while tossing just four picks. He was sacked 22 times. WRs Marlon Williams (71 REC, 1039 YDs, 10 TDs) Jaylon Robinson (51 REC, 935 YDs, 5 TDs) and Jacob Harris (26 REC, 472 YDs, 7 TDs) are top pass catchers. RBs Greg McCrae (131 ATT, 681 YDs, 9 TDs) and Otis Anderson (109 ATT, 614 YDs, 5 TDs) anchor the ground game.
Despite the daunting talent the Knights present, the Cougars look like they can certainly keep up with them. QB Zach Wilson has completed 73.2% of his passes for 3,267 YDs, 30 TDs, and just three picks. Wilson has been sacked just 10 times. TE Isaac Rex leads the Cougars with 10 TD catches, while WR Dax Milne tops the club in catches with 63 and receiving yards with 1,118 yards. RB Tyler Allgeier leads what is a deep unit. He's rushed for 957 yards on 131 carries. Allgeier has run for 12 scores. Additionally, Wilson has run for eight scores.
UCF vs BYU Pick 2020 – Defenses
On defense, the Knights recorded 25 sacks, nine interceptions, and 36 PD. They've recovered 13 of 15 fumbles. DE Tre'mon Morris-Brash has recorded 3.5 sacks, while DB Richie Grant is a man of many achievements. Grant leads UCF with 49 solo tackles, 72 total tackles, three INTs, and five PD. He also forced and recovered two fumbles.
The Cougars have recorded 26 sacks, eight INTs, and 34 PD. They have recovered seven of eight forced fumbles and scored one TD. LB Isaiah Kaufusi is the top defensive performer on this team. He leads the Cougars with 42 solo bring downs. 75 total tackles, and three forced and recovered fumbles. He also has one pick and one PD.
Our UCF vs BYU Pick 2020 – Final Word
Our UCF vs BYU pick 2020 is going with the Cougars. Our pick comes down to the superior BYU defense, premium quarterbacking, and level of competition the Cougars have faced this season. Take the #16 Cougars at -6.0. We are also taking the over at 77.5. The skinny is that the Knights defense is porous and the BYU offense is explosive. At the same time, we think that UCF will be able to score some points. We anticipate the Cougars putting about 58 points on the scoreboard and UCF scoring approximately 22. Also see our Famous Idaho Potato Bowl spread and totals picks.
RoofClaim.com Boca Raton Bowl 2020 – Summary
Point Spread – BYU Cougars at -6.0 (-114)
Totals – Over 77.5 (-120)