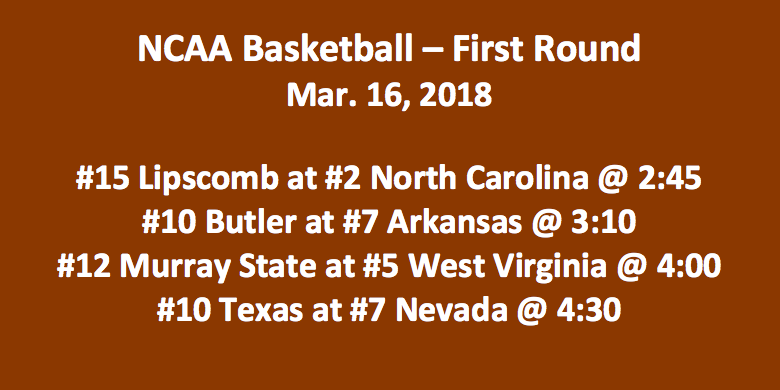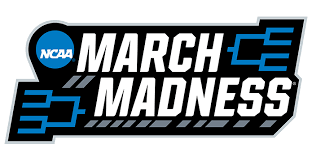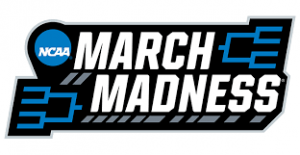 Day two of the first round of the 2018 NCAA Tournament continues with four mid-afternoon games. We start at 2:45 p.m. E.T. with Lipscomb at North Carolina. The final afternoon contest has Texas at Nevada. That's a 4:30 p.m. E.T. start. With these four picks, we'll be halfway through the second day of round one. Take a look at our day two Round One 2018 NCAA Tournament afternoon picks. Below you'll find the spread and over/under for each of four games.
#15 Lipscomb at #2 North Carolina
West Region at 2:45 p.m.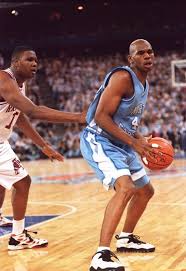 On Mar. 4, the Lipscomb Bisons (23-9) beat the Florida Gulf Coast Eagles 108-96 and earned a berth in the 2018 NCAA Tournament. The Bisons are averaging 83 PPG and grabbing 39 RPG. Guard Garrison Mathews (22.1 PPG, 5.5 RPG) is the team's leading scorer, while forward Eli Pepper is tops in rebounds with 7.9 per game.
The Bisons' opponent is the North Carolina Tar Heels (25-10). UNC, which finished fourth in the ACC, navigated their conference tournament nicely until they met Virginia in the final where they were beaten 71-63. Five North Carolina players are averaging double digits in scoring. Junior forward Luke Maye leads the team with 17.2 PPG and 10.1 RPG.
This is Lipscomb's first trip to the Big Dance. UNC has been here 49 times and last year they won the tournament. Both teams may look to play at a fast pace, which could mean a high score. We're taking the Tar Heels at -20.5 and the under at 163.0.
Our Picks: North Carolina at -20.5 and under 163.0
#10 Butler at #7 Arkansas
East Region at 3:10 p.m.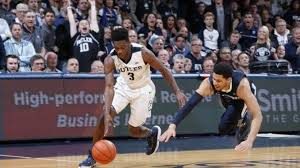 The Butler Bulldogs (20-13), who finished sixth in the Big East, are slight favorites in this matchup. In the conference tournament, the Bulldogs were eliminated in the second round by Villanova 87-68. Butler is hitting 77% of their free throws and averaging 79 PPG. Senior forward Kelan Martin tops the team in points per game with 20.8 and rebound per game with 6.2.
The Arkansas Razorbacks (23-11), who finished fifth in the SEC this season, lost to Tennessee in the third round of their tourney. The final in that game was 84-66. The Razorback, who are averaging 81 PPG and hitting 40% of their threes are led by senior guard Jaylen Barford (18.0 PPG).
Two factors may come into play. The first is Butler's three-point conversion rate, which is just 36%. Arkansas has a rate of 40%. What may come back to bite the Razorbacks is their free throw completion rate, which stands at just 66%. The Bulldogs are good on 77% of their frees. We are taking the Bulldogs at -1.5 and the over at 150.5.
Our Picks: Butler at -1.5 and over 150.5
#12 Murray State at #5 West Virginia
East Region at 4:00 p.m.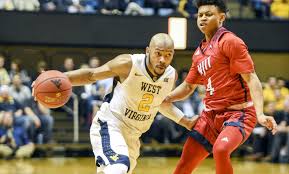 The Murray State Racers (26-5), who won the Ohio State Conference with a 16-2 record, will certainly be tested by the Mountaineers. The Racers carry a 13-game winning streak into this game. This is Murray State's 15 NCAA Tournament. Senior guard Jonathan Stark is averaging 21.8 points per game and has four 30-point games to his name. He hits 41% of his 3-point shots and 88% of his foul attempts. Senior forward Terrell Miller Jr. leads the team in rebounding with 8.3 per game and is averaging 14.7 PPG. The Racers are averaging 79 PPG and are good on 49% of their shots from the field.
The West Virginia Mountaineers (24-10) finished third in their conference and then lost in the third round of the Big 12 Tournament to Kansas 81-70. The Mountaineers have five players who are all capable of putting up double digits. Senior guard Jevon Carter (17.0 PPG, 4.7 RPG, 6.6 APG) is a tough guy to stop. He can hurt opponents in all sorts of ways. Freshman forward Sagaba Konate (10.8 PPG, 7.6 RPG) is skilled and cagey. He's averaging 3.3 BPG. The team is averaging 80 PPG.
By the way, West Virginia cannot take this team lightly. The Mountaineers possess a penchant for having a tough time with first-round teams. We like WVU in this game and are taking them at -10.0. We're going with the over at 145.5.
Our Picks: West Virginia at -10.0 and over 145.5
#10 Texas at #7 Nevada
South Region at 4:30 p.m.
T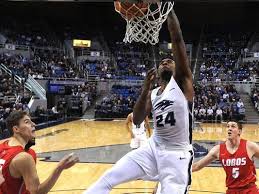 he Texas Longhorns (19-14) were in the Big 12. In the Big 12 Conference quarterfinals, they lost to Texas Tech 73-69. There are four guys on the team scoring between 12 and 14 PPG with freshman forward Mohamed Bamba (12.9 PPG, 10.4 RPG) being one of the more dangerous players with his double-double possibilities. The Longhorns are averaging 72 PPG and completing threes at a 32% rate and free 67% of the time. Both of these stats are low.
Although the Nevada Wolf Pack (27-7) did not have a good conference tournament, as they were eliminated in the second round by San Diego State 90- 73, they did earn a first-place finish in the Mountain West at the end of the regular season.
We like the Wolf Pack in this game at +1.5 and the over at 143.5.
Our Picks: Nevada at +1.5 and over 143.5
Day Two Round One 2018 NCAA Tournament Afternoon Picks: Final Word
Our day two Round One 2018 NCAA Tournament afternoon picks includes three overs with the only under being for #15 Lipscomb at #2 North Carolina. We went with three favorites, North Carolina, West Virginia, and Butler. By around 2:30 p.m., we'll post our next four games.