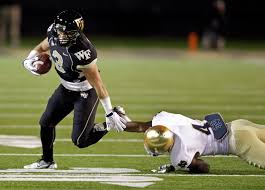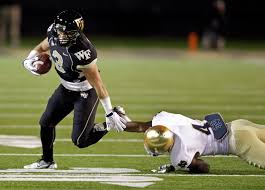 It is the start of the 2016 college football season and we have out first pick. Here's our first preview and sports betting offering, Tulane/Wake Forest free football pick. The Tulane Green Wave, which is in the American Athletic Conference West Division, is picked to finish sixth in their division. That's last. From the ACC Atlantic, The Wake Forest Demon Deacons are projected to end the season in sixth place amongst seven teams.
Tulane Offense vs. Demon Deacon D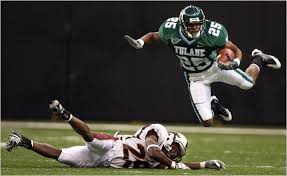 Tulane has a few things going for them on offense. The first is their running game. The Green Wave has a strong unit of running back who are led by Dontrell Hilliard. They also have a fairly solid O-line. There's not a lot of depth here, but if they are healthy at the start of the season, they should be effective. Freshman Darius Bradwell starts at QB as Tulane is learning a new system and schemes. The receiving group is thin. Look for the running game to be this team's primary method of attack. The Green Wave generated an average of 19.7 PPG in 2015.
Wake Forest has to deal with the loss of their leading tackler LB Brandon Chubb. Still, there are a decent number of returning starters to a defense that allowed 26.4 PPG last season. The frontline has been a work-in-progress and over the past three years has shown continual improvement. They should be good, but NT could be an issue.
Wake Forest Offense vs. Green Wave D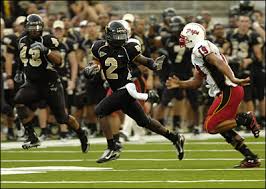 Last season, the Demon Deacon offense averaged 17.4 PPG. We can expect about the same this year. Despite returning nine starters on offense, the ranks are thin. Still, QB John Wolford Jr. returns with a decent amount of experience but his receiving corps is fairly thin. The biggest question is the line, which has not been effective.
Tulane's defensive front men will challenge the Wake Forest offensive frontline. Led by DT Tanzel Smart (62 T, 2 Scks, 13 TFL), this group should be effective when these two teams meet. The LB unit is the weak link, but Wake Forest may not be able to exploit that weakness. Still, Tulane allowed 36.3 PPG last season.
Tulane/Wake Forest Free Football Pick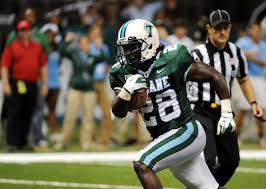 There are a few things to consider in our Tulane/Wake Forest free football pick. The first is that Tulane has not done well against ACC schools. Often ACC teams have annihilated them. The next thing to think about is that the Green Wave tends to give up a lot of points., while the Deacon defense does not. One problem in making this pick is Wake Forest's inability to score. Chances are they will win, but by how many?
We're taking the Tulane Green Wave at +17. We expect Wake Forest to win the game but not beat the spread.
Tulane/Wake Forest Free Football Pick: Tulane at +17