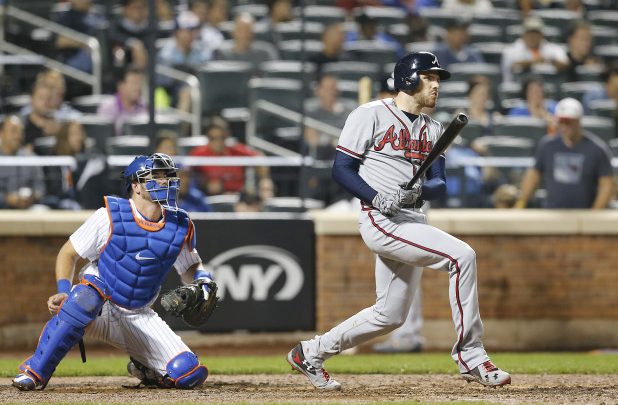 The Atlanta Braves have already clinched their division but are in a dogfight with the Dodgers for home field in the NLDS. Atlanta wants a playoff series at SunTrust Park – their second year in the stadium – as evidenced by their current 5 game win streak winding down the year. The Mets pose a tough challenge in the September 25th MLB free pick however (NYM -150) with Noah Syndergaard on the hill. Are the Braves the play (ATL +135) or do they give the Mets this one and focus on their last 5 games of the season?
Braves Send a Solid Pitcher of Their Own to the Hill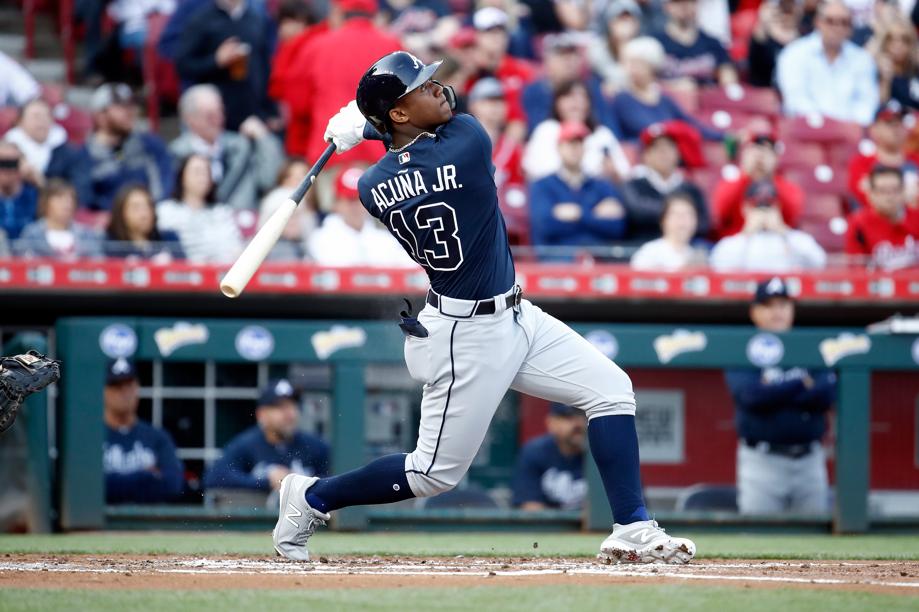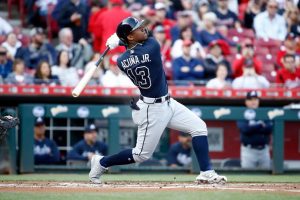 Touki Toussaint (2-1, 4.30 ERA) gets the ball for the Braves tonight looking to continue his solid late season run. The rookie allowed just 2ER and struck out 8 Cardinals batters in his last time out. Toussant has pitched into the 6th in 3 of his 4 starts this season and has also allowed opponents to 2ER or less in 3 of those outings. The right-hander did have a shaky relief outing on September 15th when he gave up 3ER in just an inning against Washington. If he can settle down in the September 25th MLB free pick, the 'under' of just 7.5 still looks like a solid play.
The Braves current 5-game win streak has been impressive. For one, all 5 wins have come on the road and in getting the victories Atlanta has scored 5 runs or more in 4 out of 5. Atlanta has won their last 4 road contests vs. RH starters and just like most of the season they're being led by Freddie Freeman. The veteran is still raking as he's gone 10 for his last 21 (.476). Ender Inciarte has also hit .438 in his last 5 games so maybe the Braves have a chance at getting at Syndergaard tonight. The Braves actually do hit the Mets starter well with a .373 average in 67 AB. This includes 6ER plated in 12 IP this season in two games that the teams split.
Syndergaard Winds Down His 2018 Campaign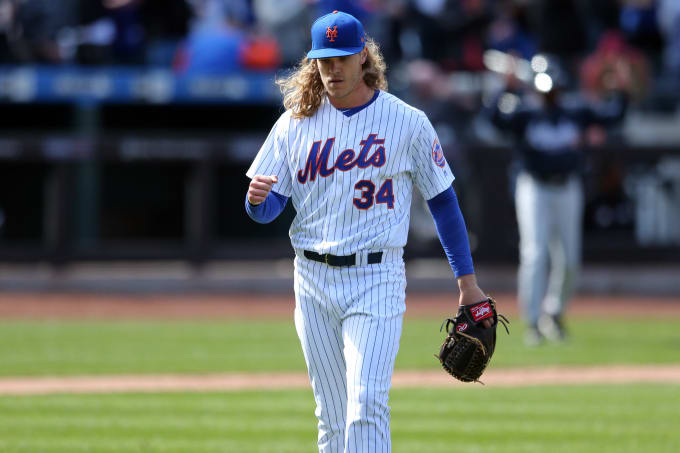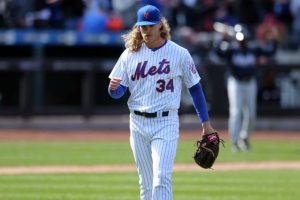 Noah Syndergaard (12-4, 3.36 ERA) takes the mound for the second-to-last time in 2018 in the September 25th MLB free pick. It's been a solid year for the right-hander who put up some solid numbers despite playing in front of the Mets bottom 1/3 offense. Syndergaard hasn't really put together multiple strong outings in a row however. Yes he shut out Boston on September 14th and allowed just an ER against San Francisco on September 2nd but the right-hander's other starts have been less than Thor like. In 5 outings besides those two games, Syndergaard has allowed 17 ER in 28.1 IP (5.40 ERA). The guy can be great on any given night – but what about those other nights?
The Mets have won 5 of their last 6 home games which is why there is some great value in the -1.5 RL at +149. The New York offense is always a worry however and they've been shut out in 2 of their last 5 games. The Mets have hit just 3 HR in the last 7 days and only two New York starters are hitting above .275 in that span. The Mets did have an off day yesterday after a long road trip but that's actually bad for bettors. New York has dropped 5 of 6 after an off day and 5 straight home games after a road trip of more than 7 games.
September 25th MLB Free Pick Betting
The Mets have won 6 straight Syndergaard home starts yet still 51% of the public is liking the Braves. Atlanta is riding a nice hot streak and they've actually hit the New York starter decently this season. The Mets pitching isn't a big question for tonight – but their hitting is and that's what shifts the pick:
MLB Free Pick: Atlanta Braves +135