We get back to somewhat of a regular MLB schedule after a bevy of day games for the holiday yesterday. One of the closest matchups in terms of odds is the Minnesota Twins (-135) at the Kansas City Royals (+125). The public is heavily riding the Twins to the tune of 68%, mostly because the Royals are sending Danny Duffy to the mound (2-6, 6.14 ERA). Minnesota will be playing their fifth straight road game in the May 29th AL free pick however – does KC steal one?
Twins Treading Water in the AL Central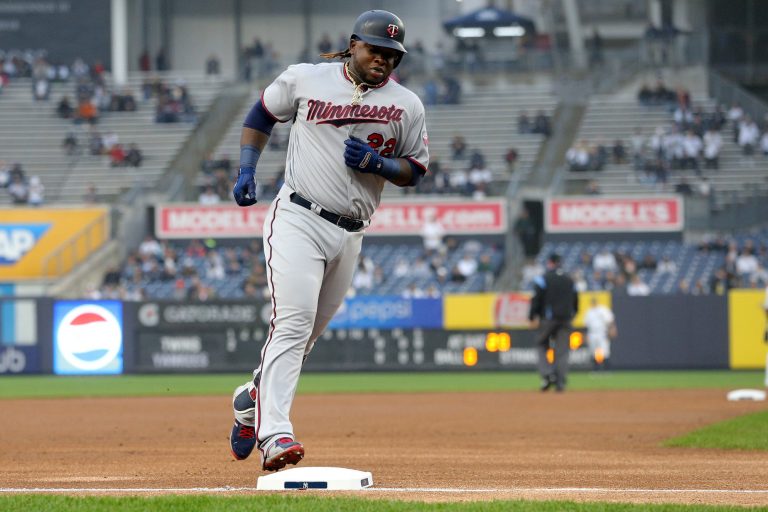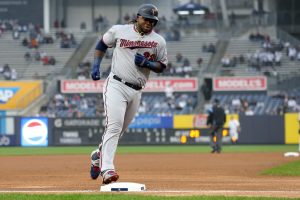 Minnesota is just 4-6 over their last 10 but they're still in the hunt in the AL Central at just 3.5 games behind Cleveland. The Twins were really hurt by a three game sweep in Seattle over the weekend when their bats went dull and the plated just 5 runs total. Yesterday's series opener against KC was much better though as Minnesota got the win 8-3. Eddie Rosario knocked in 3 runs and Miguel Sano hit his 6th HR of the year to power that win. We could see more offensive firepower from Minnesota tonight against the left hander Duffy. The Royals pitcher struggles against RH bats with a .352 wOBA, 42.6% fly balls, and a 34.5% hard contact rate. Look for big nights from Sano, Brian Dozier, and Eduardo Escobar in the May 29th AL free pick – the Twins power RH bats.
On the hill Tuesday night for Minnesota is Kyle Gibson (1-2, 4.02), looking to gain some consistency. The right hander has allowed 3ER or more in three of his last four starts and has only pitched into the 7th once in his last six starts. Gibson could be in for a big night on Tuesday however as KC is barely over .300 in wOBA against RH pitching and they have just a .128 ISO against righties. Gibson is also actually a little bit better on the road, throwing 2 shutouts in 5 starts away from Target Field.
The Royals Haven't Been Playing Bad Lately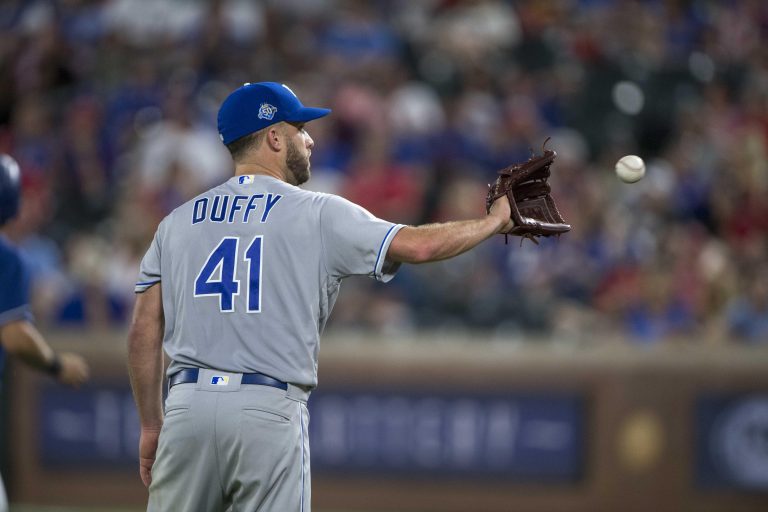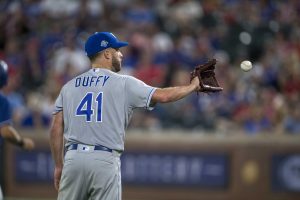 Kansas City is a slight underdog in the May 29th AL free pick even though they are at home. This is partly due to the fact that the Royals are just 7-19 this year at Kaufman Stadium. KC is starting to slip a bit in the AL Central race, currently sitting at 10 games behind Cleveland. Despite that, Kansas City hasn't been playing horrible recently. They took 2 of 3 from St. Louis and split a 4-game set with Texas. KC would have like a little better result last night returning home from a 7-game road trip, but maybe they're settled in and ready to steal one tonight.
Kansas City has been putting up some runs and tonight could be a high scoring affair with an O/U of 9. The Royals have put up 4+ runs in six of their last seven games and Alex Gordon is especially hot with a .435 average over the past 7 days. That offense may have to be on point tonight with the LH Duffy on the mound. Duffy has allowed 4ER or more in his last 2 home starts and has given up 5+ in 3 of the last 5 overall. Duffy was pretty sharp in his last outing however, throwing 7.2 IP of 1ER ball against Texas. Who knows which Duffy we'll see tonight?
May 29th AL Free Pick
Simply put, it's hard to back Danny Duffy tonight given his inconsistencies recently. The Twins had dropped four straight games, but their offense looked good last night and they've got the RH power hitting to put up a bunch of runs again tonight. Whether it's a shootout or a shutout, the Twins should be able to come out of this one on top.
Free Pick: Minnesota Twins -135