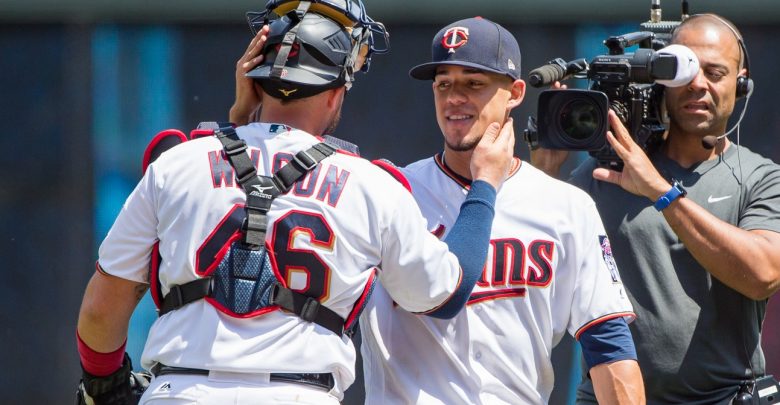 The August 21st AL free pick is drawing a lot of interest throughout the Midwest as tonight is the night Chicago finally debuts their top pitching prospect Michael Kopech. The Twins know what the White Sox are in for as they send their own ace of the present time to the mound in Jose Berrios. Both pitchers have talent to dominate, which is why the O/U is set at just 8.5. Does Kopech justify the hype at CHW +100 or do first game jitters get the best of him and make MIN -110 the bet of the night?
Twins Trying to Reach .500 To Salvage This Season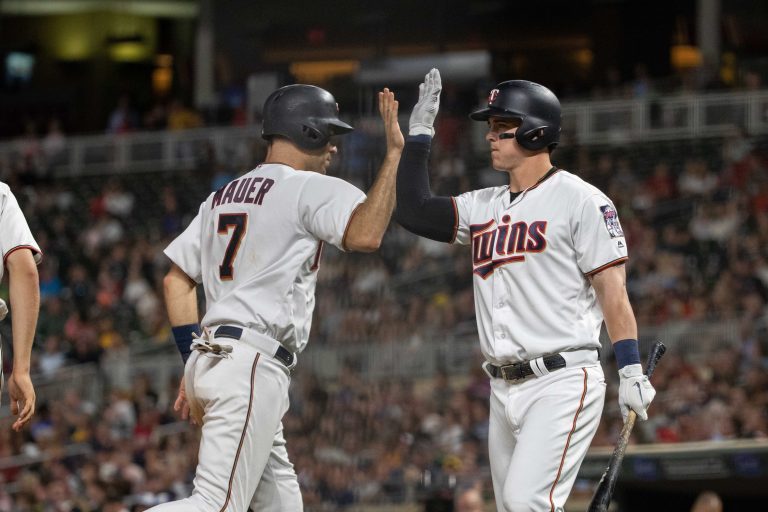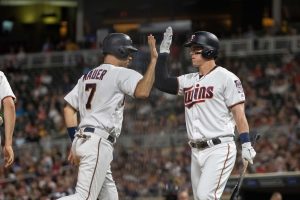 Minnesota had high hopes for the 2018 season after losing in the AL wild card round this year but they've quickly shifted to rebuild mode after the top half of the American League looks to be pretty good for awhile (Boston, New York, Houston, Cleveland, Oakland, Seattle). The Twins haven't quit fighting however, winning 5 of their last 7 and finally finding some consistent offense with 5+ runs scored in each of those 7 games. Obviously no Twins player (or anybody in the majors) has ever faced Sox starter Kopech, Tyler Austin has made the most of his time with Minnesota, hitting .370 with 3 HR in 8 games. Miguel Sano is also hitting the ball with with 3HR over the past 7 games – part of 17 HR the Twins have hit over that span.
Jose Berrios (11-8, 3.75 ERA) takes the hill in the August 21st AL free pick looking for some more consistency as his third MLB season comes to an end. The right-hander hasn't been able to get out of the 5th inning in 3 of his last 4 starts and has given up 12 ER in his last 19.1 IP. One positive note heading into Tuesday night's game is that Berrios is 3-0 with a 2.45 ERA in three starts vs. the White Sox this year. This should make Twins bettors feel a bit more at ease even though the team is 4-18 in Berrios' last 22 road starts.
A Peak At the Future For White Sox Fans Tonight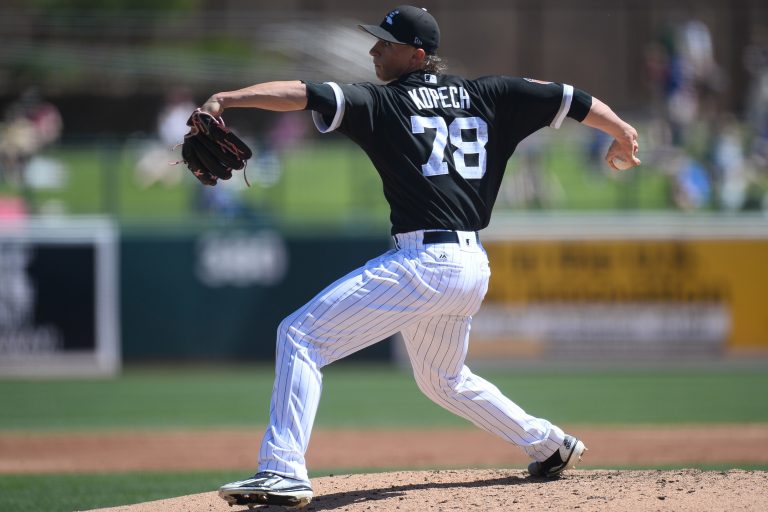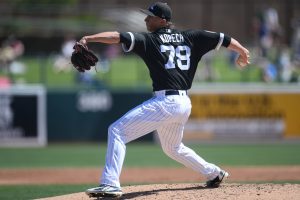 When you trade a pitcher like Chris Sale in essentially his prime, you better get a haul in return. The White Sox will see part of that lucrative package finally see the majors when Michael Kopech (0-0, 0.00 ERA) takes the mound tonight. The 22-year-old is the 11th ranked prospect in the MLB and has earned his spot in the big leagues with the way he's pitched in Triple-A lately. Kopech has 27K's and 0 BB in his last three starts and has an ERA of just 2.14 over his last 10. In his last 44IP, Kopech has 59K's and just 7 BB's but we all know transferring that success to the MLB is a whole different story.
Sox batters can help their young pitcher's cause by putting up a slew of runs Tuesday night. That might not be a problem considering Chicago has scored 6+ in 6 of their last 8. Jose Abreu has hit .417 over his last 7 games with 2HR over that span. Matt Davidson also has a .389 average over that span and has also hit 2HR. Unfortunately the White Sox have hit just .159 against Berrios in 107 AB. Chicago has won 5 of 6 however and could benefit from momentum heading into tonight's game.
August 21st AL Free Pick Betting
The Twins have dropped 5 of 7 to the White Sox but Berrios is 4-0 in his last four vs. Chicago. What makes this game even harder to call is the fact that we don't know what to expect from Kopech. Does the youngster dominate as no Twins batters have ever faced him – or do the nerves of the long-awaited debut get to Kopech? One thing's for sure, you probably will only see 4-5 IP from the White Sox starter which puts the hands into the bullpen – that gives Minnesota the advantage.
AL Free Pick: Minnesota Twins -110