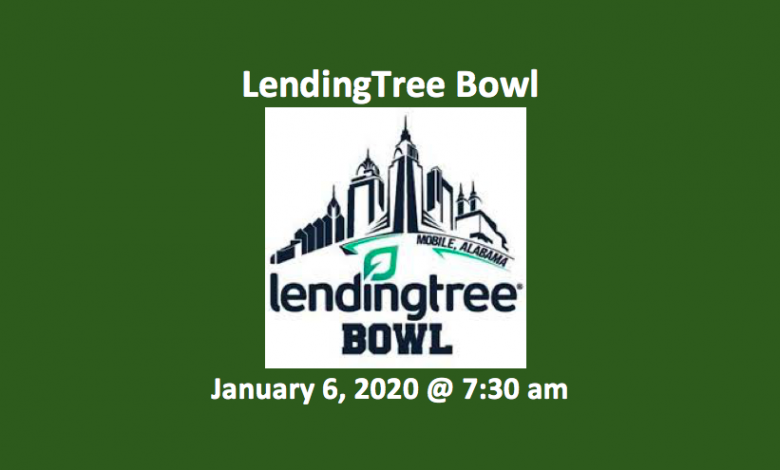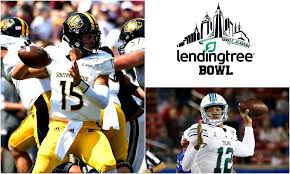 Our 2020 LendingTree Bowl pick has Louisiana at -14.0. Also, this LendingTree Bowl projection offers an over/under of 55.5. This is the fortieth and last bowl game for 2019-2020. The LendingTree Bowl will be played on Monday, January 6 at 7:30 pm ET. It features the Louisiana Ragin' Cajuns vs. Miami (OH) RedHawks. Of course, the final postseason contest will be played the following week on January 13 at 8:00 pm ET when #3 Clemson and #1 LSU battle for the College Football Playoff National Championship. But, as noted, there's on more bowl game to play.
This season in the Sun Belt Conference, the Louisiana Ragin' Cajuns (10-3) recorded seven wins and one loss. That record was good enough for a first-place finish in the SBC West. The Ragin' Cajuns played the Appalachian State Mountaineers for the SBC title and lost 45-38. Meanwhile, in the MAC East, the Miami (OH) RedHawks (8-5) went 6-2. They finished first in the East and met the top team in the West, the Central Michigan Chippewas, for the Mid-American Conference Championship. Miami (OH) won that title game 26-21 to take the conference crown.
2020 LendingTree Bowl Pick – Regular Season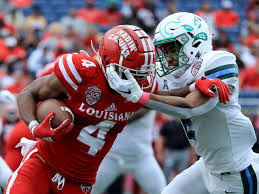 After starting the 2019 season with a loss, the Louisiana Ragin' Cajuns would only lose to one other team. The first week, Mississippi State beat the Ragin' Cajuns 38-28. The next three weeks, the Ragin' Cajuns beat Liberty, Texas Southern, Ohio, and Georgia Southern. Then, UL met Appalachian State. The Mountaineers got by the Ragin' Cajuns 17-7. After that, it was six more wins by Louisiana. Then, as we've observed, they played Appalachian State once again. This time it was for the title, which was won by ASU.
Our 2020 LendingTree Bowl pick notes that the RedHawks had a challenging start to their season, as after four games they were 1-3. The three losses were to a trio of tough teams. Miami (OH) opened their season against the #20 Iowa Hawkeyes. The Hawkeyes beat the RedHawks 38-14. The next week Miami (OH) easily took down Tennessee Tech 48-17. After that win, the Cincinnati Bearcats hammered the RedHawks 35-13 and the #6 Ohio State Buckeyes humiliated the future MAC champs 75-6. After that, Miami (OH) went 8-2. As noted, the RedHawks won the conference title by beating Central Michigan.
Louisiana Ragin' Cajuns vs Miami (OH) RedHawks – Stats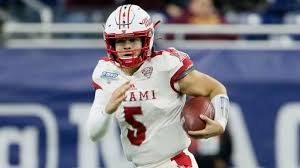 The Ragin' Cajuns are averaging 38.8 PPG, while the RedHawks are putting 24.7 PPG on the scoreboard. Along with bringing a very productive offense to the field, UL offers a very tough defense which is allowing just 19.9 PPG. Miami (OH) is giving up 28.2 PPG.
On offense, the Cajuns are averaging almost 200 more yards per game than the RedHawks, 501.3 YPG to 305.9 YPG. Louisiana is averaging 236.0 passing YPG and 265.3 rushing YPG. The RedHawks are averaging 172.8 air YPG and 133.1 ground YPG. In terms of defensive yards per game, these teams are close. UL is allowing opponents 373.4 YPG, while Miami (OH) is permitting 380.5 YPG.
Louisiana at Miami (OH) – Players
The Rajin' Cajuns offense can bring it, especially on the ground. The team also has a fine passing game and tough D. The Miami (OH) offense is less productive and diverse. The RedHawk defense has allowed a lot of points, but they do possess some very fine players who can make big plays.
Louisiana Ragin' Cajuns
QB Levi Lewis has completed 63.3% of his passing connecting for 24 TDs while putting up four picks. Our 2020 LendingTree Bowl pick observes that Louisiana's ground unit is deep. The group features three players who have a total of 32 touchdown runs. RB Elijah Mitchell leads the ground game with 187 rushes, 1,092 yards, and 15 TDs. WR Ja'Marcus Bradley tops all UL pass catchers with 53 receptions, 818 yards, and eight scores.
The Ragin' Cajun D brings 30 sacks, 10 INTs, and eight forced and recovered fumbles to this game. They've defended 48 passes. LB Joe Dillon has six sacks while LB Jacques Boudreaux tops the team with 39 solo tackles and 91 total tackles. DB Michael Jacquet III comes to this game with two picks and four PD.
Miami (OH) RedHawks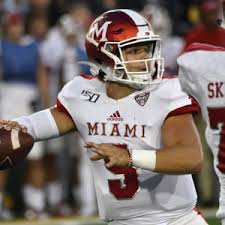 QB Brett Gabbert has tossed for 2,163 yards and 11 TDs. He's thrown eight picks and been sacked 22 times. Gabbert is completing 53.7% of his passes. WR Jack Sorenson leads the team with 34 receptions, 461 yards, and four TDs. The ground game features Jaylon Bester. Bester has rushed for 689 yards on 152 carries. He's scored a dozen times.
Although the RedHawks have allowed 28.2 PPG, their defense brings some solid, skilled players. The team has logged 38 sacks, 11 INTs, and 11 FF with nine recovered. They have 45 PD. DB Sterling Weatherford tops the club with 58 solo tackles, 93 total tackles, and 10 PD. He's also forced and recovered two fumbles and grabbed two picks. DB Emmanuel Rugamba and Mike Brown are both solid defenders. Rugamba has eight PD and one pick, while Brown has two PD and three INTs. The Miami (OH) defense has scored three times.
Five Keys to the Game
Our 2020 LendingTree Bowl pick sees the following as being keys to this bowl game:
Can Miami (OH) stop the Ragin' Cajun offense?
RedHawks allow a lot of points
UL defense is especially stingy
UL's QB Lewis vs Miami (OH) QB Gabbert – Lewis has edge
Depth on offense – Louisiana; depth on D – Miami (OH)
Our 2020 LendingTree Bowl Pick
Our 2020 LendingTree Bowl pick sees UL, with its high-performance offense and penurious defense, as being dominant. We think that the Rajin' Cajuns will score a lot of points while their defense holds Miami (OH) to under 10. We're taking UL at -14.0 and under 55.5.
LendingTree Bowl Pick – Summary
Louisiana Ragin' Cajuns at -14.0 and under 55.5