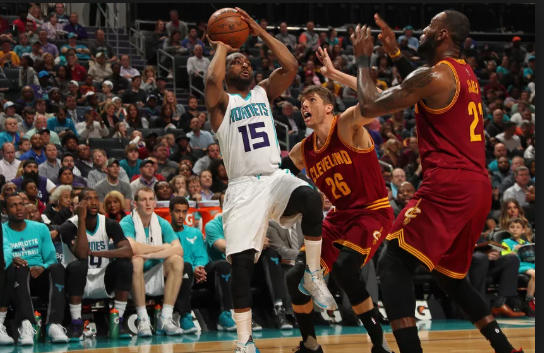 At first glance the Hornets look like a great play in the April 9th NBA free pick even though they are -8 favorites on the road at Cleveland. Charlotte should be going all-in Tuesday as they are just 1 GB from Detroit for the 8 seed in the Eastern Conference. Granted, the Pistons can essentially punch their ticket to the playoffs with a win at home vs. Memphis, but the Hornets are still going to do their part. Oh by the way, the Cavs have also dropped 9 in a row.
Big Night for Walker as the Hornets Try to Stay Alive?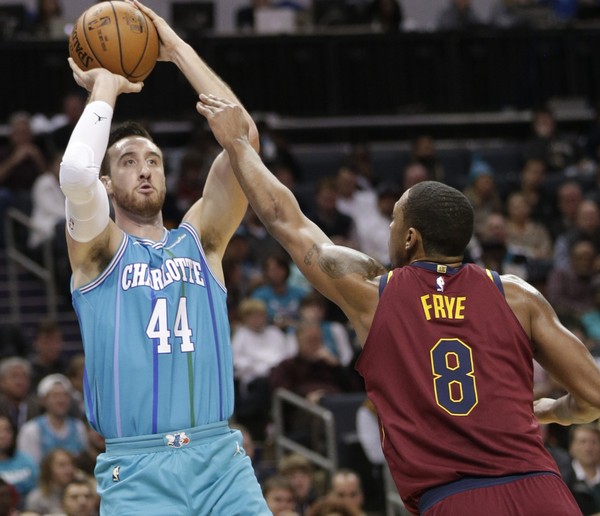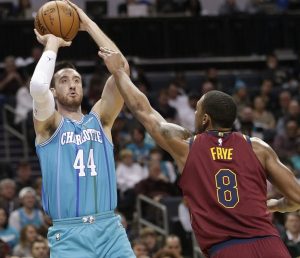 One thing to like about Charlotte in this spot is that they do seem to be playing with a sense of urgency as they wind down the regular season. The Hornets have won three in a row including back-to-back victories over the Raptors and Pistons to keep their season  on life support. Charlotte won by 14 in Detroit on Sunday as +6.5 point underdogs. The Pistons beating Memphis on Tuesday is no sure thing either as Detroit has dropped four in a row. Charlotte has gone on a nice run of 7-3 over their last 10.
So, the Hornets have to be pumped up heading into the April 9th NBA free pick. The man leading the charge per usual is Kemba Walker who has 29+ points in four straight. Cleveland will be a bit thin on the front lines Tuesday which provide another opportunity for Frank Kaminsky to step up. The 7 footer has gone for 21+ in three straight while averaging just 8.5 ppg on the year. If Jeremy Lamb can continue to find his shooting stroke (20+ in two of last four) the -8 points should be no obstacle.
Cleveland Have Any Incentive on Tuesday?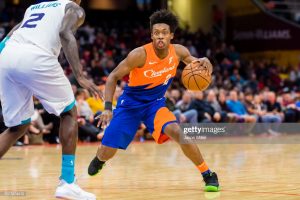 The Cavs have tried to play their way into a top lottery spot and they've succeeded, losing 9 straight games. The Suns have been just a bit better at 2-8 over their last 10 so now the teams are tied for the 2nd worst record in the league behind New York. It is Cleveland's last game of the year and they are in front of their own crowd (13-27 at home) but there's really no reason why the Cavs should put up a fight in the April 9th NBA free pick. In fact, a win here could actually be harmful as it would drop the Cavs to 3rd worse in the league and hurt their ping pong ball odds for the #1 pick.
The Cavs are definitely taking a ho-hum approach to Tuesday's affair already listing Tristan Thompson and Kevin Love out for rest. Cleveland lost by 22 points at home to the Spurs on Sunday and six of their nine losses during this losing streak have been by at least 9 points. The Cavs have been held to 110 points or less in 8 of 10 but they've also allowed 120+ in 3 of 5.
April 9th NBA Free Pick Betting
Any other regular season game the play here would be taking Cleveland and the points at home as they still have some capable scorers in Collin Sexton and Jordan Clarkson off the bench. It's hard to know where the Cavs mindset is though as they just wait for this year to be over with. Charlotte meanwhile is going to be playing with an unmatched intensity – or should be at least with their season on the line. The Hornets can hold Cleveland to 100 or less here – can the Charlotte offense come through? It helps having a guy named Kemba in that regard.
NBA Free Pick: Charlotte Hornets -8