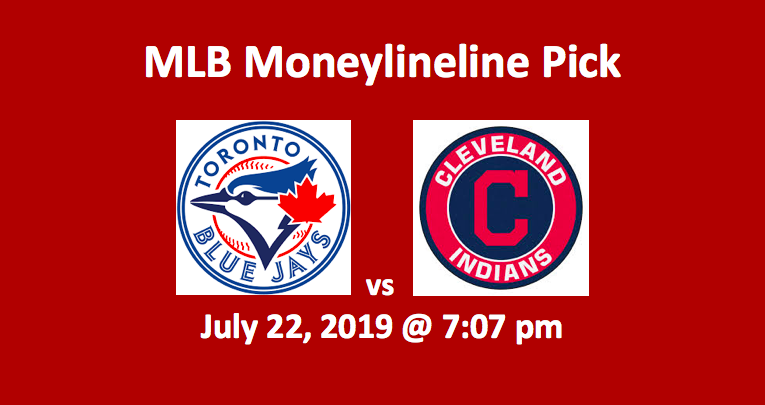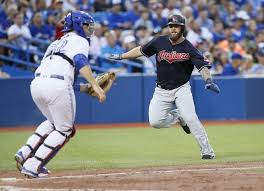 Our Toronto Blue Jays vs Cleveland Indians moneyline pick looks at a solid betting opportunity. This Toronto Blue Jays vs Cleveland Indians moneyline prediction is for the game that will be played on Monday, July 22, 2019 at 7:07 PM ET. The Blue Jays ride a 4-6 record in their last 10 games into the matchup; although two of their wins came against the MLB's worst team, the Tigers, in Detroit. The Indians are 7-3 in their last 10 after taking two of three in their last series against the Royals. Cleveland currently sits in the first wild card spot, while Toronto is fourth in the AL East. Our Toronto Blue Jays vs Cleveland Indians moneyline pick sees pitcher Mike Clevinger's return to form and the Tribe's recent offensive success as being deciding factors in this contest.
Toronto Blue Jays vs Cleveland Indians Moneyline Pick – Pitching Matchup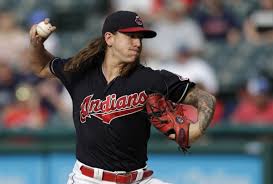 Mike Clevinger will take the mound for the Tribe. Clevinger has made limited appearances this season due to injury but overall has been solid since his return. The Indians have tried to limit his pitch count since his return, but he has been allowed to go deeper in games recently. Over his last three starts, he has pitched a combined 17 innings while allowing just two runs. Clevinger fanned a total of 27 batters in that span, including 12 in his last game. Now that he looks to be completely healthy, Clevinger should give the Jays trouble with his 96mph fastball and sweeping slider.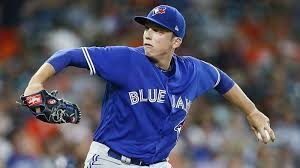 For Toronto, Ryan Borucki will make his first appearance of the year. Borucki made 17 starts in his rookie year last season. It was a solid start to the lefthander's career as he went 4-6 with a 3.87 ERA. He had been held out of action this season due to inflammation in his throwing arm. In his last rehab start, he allowed four runs over five innings. The Jays will hope he can keep Cleveland's hitters on edge with a good mix of his fastball, changeup, and slider. Toronto will likely need to rely on their bullpen as the Jays management tries to keep his pitch count reasonable.
Indians – Complete Team Offense
Over the past week, Cleveland has seen almost their entire roster have success at the plate. Seven of the Tribe's starting hitters have been average or better during this timeframe. Three players with at least 15 plate appearances have hit over .400 in this span. Jordan Luplow has seven hits in his last 15 at bats. Oscar Mercado and Tyler Naquin respectively have 10 hits each in their last 23 and 22 at bats. The Indians' stars have been very good recently as well. Jose Ramierez leads the team with nine RBI in his last seven games. Francisco Lindor is coming off of a two hit, two RBI performance on Sunday.
Toronto's stars will need to be more effective in this game then they have been in their recent matchups. Justin Smoak, Vlad Guerrero Jr., and Lourdes Gurriel Jr. will all need to be more productive Monday night. Gurriel leads the team in OPS on the year (.918) but has seen this dip to .697 over his last seven games. The Jays most talented player, Gurrero, has a .683 OPS in his last seven games. Smoak has been average as of late but Toronto relies on him greatly to generate offense. They face a hot offense and will need to be better to support Borucki in his first game back.
Toronto Blue Jays vs Cleveland Indians Moneyline: Summary
The Indians look to be firing on all cylinders. Their entire batting order has been producing recently and they send a hot pitcher to the mound. While Borucki had a solid rookie season in 2018, this will be the first time he sees major league action this year. Cleveland will be a tough matchup to start his year against. In our Toronto Blue Jays vs Cleveland Indians moneyline pick, we like the Indians in the opening game of this series as their entire lineup has been contributing at the plate recently.
Toronto Blue Jays vs Cleveland Indians : Prediction
Cleveland Indians Moneyline (-160)