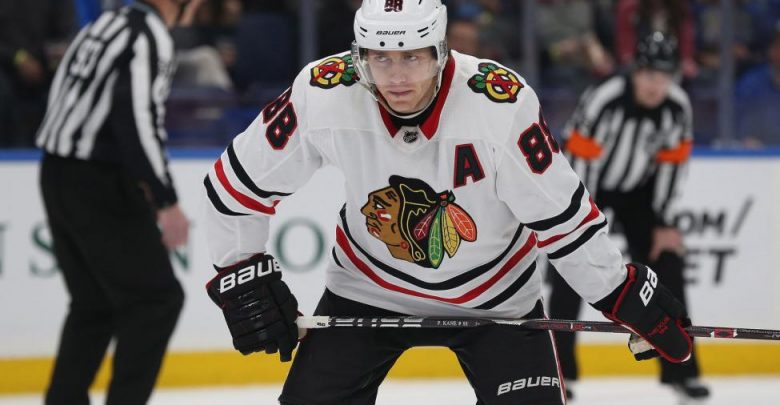 It came as a shock when Chicago fired long time coach Joel Quenneville this week. This was a beloved head coach that had led the Blackhawks back to glory and three Stanley Cup wins in the last 10 years. As expected, there's mixed reactions about the parting which is why we find Carolina listed as -110 favorites in the November 8th NHL free pick. Will Chicago respond with fire in the debut of the Jeremy Collinton era or are things about to get much, much worse for Blackhawks fans?
Carolina Doesn't Exactly Come Into Tonight Surging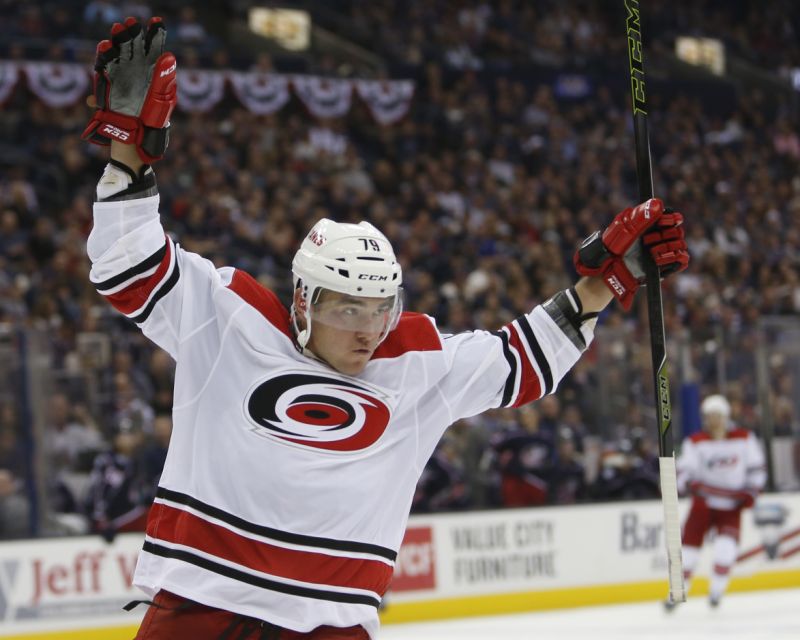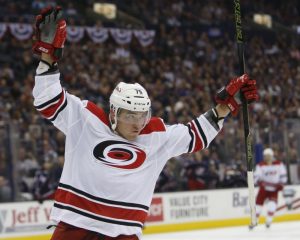 Yes there's a lot of questions surrounding Chicago in the November 8th NHL free pick as +100 underdogs but Carolina is on the road in the midst of a 5-game losing streak. Carolina is just 2-7-1 in their last 10 which has slipped them down to 7th in the Metropolitan. To say that the 'Canes are struggling on offense would be an understatement. Carolina has just one goal their last two games and have been limited to 2 or less scores in 4 of their last 5 contests. On the bright side the Hurricanes do get shots off, leading the NHL with 41.6 attempts per game. They only convert 2.6 of those however which is 27th in the league. Chicago goaltender Corey Crawford has allowed 14 goals his last 3 games so maybe tonight is when the Canes start sprinkling the back of the net.
Another concern for the Hurricanes tonight besides their offense is their own goaltending concerns. Former Blackhawk Scott Darling (he of the .893 save percentage) gets the nod trying to stop a personal 4-game losing streak. Darling has actually lost 7 of his last 10 starts and has allowed 3+ goals in all but one of those contests. There's a reason tonight's O/U of 6 could soar on the high side early.
It's All About New Beginnings for Chicago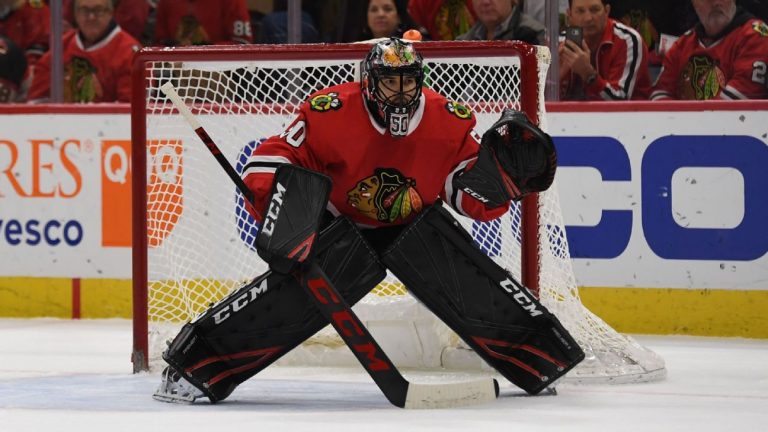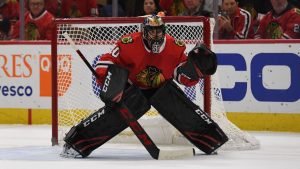 Simply put, the Blackhawks have too talented of a roster to be sitting at 6th in the Central Division. Maybe you can blame Quenneville, maybe you can blame fatigue of long postseason runs for the better part of a decade but either way something needed to be done to reinvigorate the franchise as talented players such as Jonathan Toews, Patrick Kane, Duncan Keith, and more head towards the 'back nine' of their careers. Tonight we'll see if 33-year-old new head coach Jeremy Collinton breathes new life into the 'Hawks as he replaces the 60-year-old Joel Quenneville. The Blackhawks are in a 5-game losing streak just like Carolina, but they've had 4 nights off and return home after a long 3-game Canadian road trip.
Goaltender Corey Crawford is hoping a trip back to Sweet Home Chicago is good for what ails him lately. The veteran has looked very uncharacteristic in 3 straight road starts, allowing 14 goals. Granted he was peppered with nearly 35 SOG per game over that span, but that's not going to get any better against Carolina's top ranked SOG offensive unit tonight. Another thing that the Hurricanes are somehow great at is limiting opponents attempts, ranking #1 in the NHL in SOG against per contest (24.3). If the Blackhawks offense is going to have limited opportunities, Crawford needs to be as efficient as possible for Chicago to get the home 'dog win.
November 8th NHL Free Pick Betting
There's a lot of unknowns surrounding the Blackhawks tonight as they debut a new coach. That being said, the questions facing Chicago are almost better than the 'knowns' of Carolina – a team that is struggling to both score and stop the puck. Chicago is rested and the more talented team although both teams' records are in shambles right now. It's make or break time for the 'Hawks and what better place to get on a roll than at home?
NHL Free Pick: Chicago Blackhawks +100