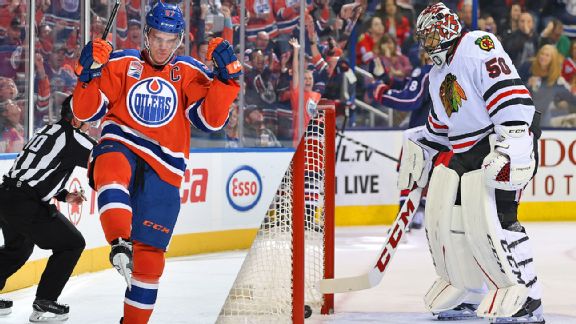 The Vancouver Canucks cashed in as +110 favorites last night vs. Chicago and there's good value against the Blackhawks in the November 1st NHL free pick as they play on back-to-back nights. Edmonton is listed as -160 favorites on Thursday but with Chicago's goaltending, fatigue, and injuries this has the potential to be a puck line play…or is that what oddsmakers want us to think?
Will We See Patrick Kane Tonight?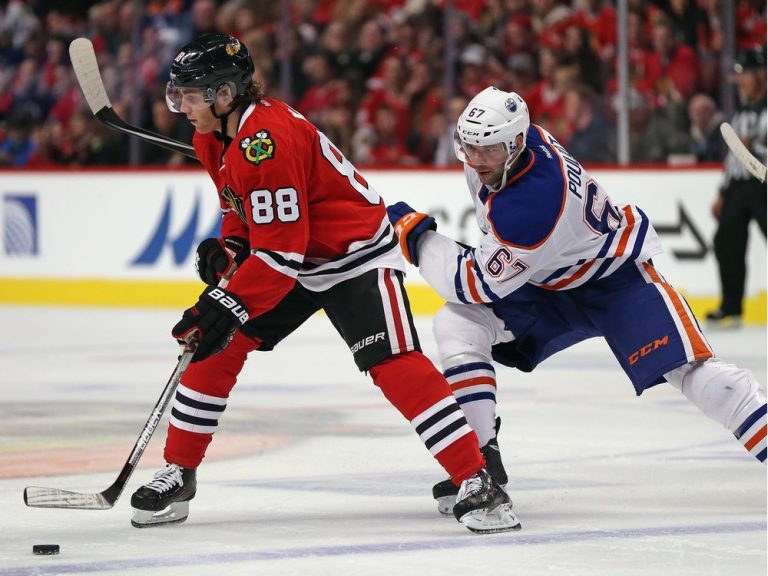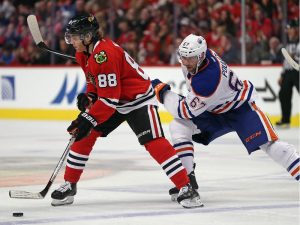 One of the biggest questions Blackhawks bettors are facing in the November 1st NHL free pick is if the NHL's leading goal scorer Patrick Kane is going to be on the ice. The RW missed last night's contest with an illness and is considered a game-time decision tonight. Odds are that Kane should be in the lineup considering last night was the 1st regular season game he's missed in 3-1/2 years. The Blackhawks forced just 26 SOG last night and showed signs of fatigue with just 7 in the 3rd period. That was also against Vancouver's 21st ranked unit in shots on goal whereas Edmonton is a top 10 defense in that statistic.
Chicago lost in Vancouver 2-4 last night and now must make the 700+ mile trip to Edmonton for tonight's contest. To compound things, Chicago burned up starting goaltender Corey Crawford last night and now must turn to backup Cam Ward on Thursday. The veteran has allowed a lot of crooked numbers on his goaltending sheet this season. In 7 starts, Ward has allowed 4+ goals in four of them. He has a 3.91 GAA and a save percentage of just .889% which isn't great with a tired defense ahead of you and one of the NHL's best point scorers on the ice for the opponents.
A Big Night for McDavid and the Oilers Offense?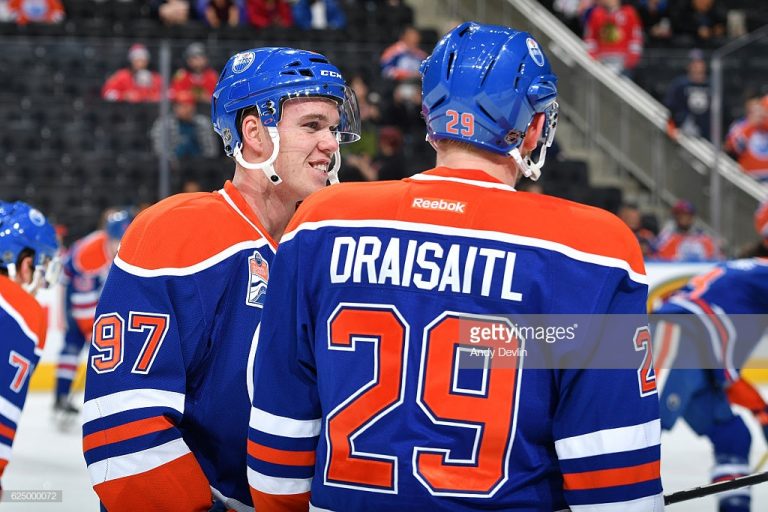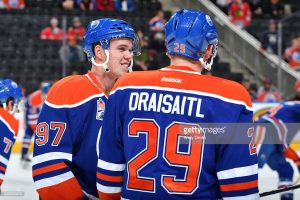 Edmonton not only had last night off, they've been back home since beating these Blackhawks 2-1 in OT last Sunday. Edmonton has looked solid on offense lately, scoring 4+ goals in 3 of their last 5 games. Connor McDavid is obviously the player to watch tonight against some suspect Blackhawks goaltending as he has 9 scores in 11 games this season including a 5-game goal scoring streak. Edmonton is deeper than one man however as both Leon Draisaitl and Ryan Nugent-Hopkins have put up 13 points in 11 contests. Draisaitl has 5 goals in 5 games and presents three tough C options for the fatigued Chicago defense to contend with in the November 1st NHL free pick.
Edmonton will go to their backup goaltender tonight as well as Mikko Koskinen will make just his second start since 2011 tonight. His first outing this year did not go so well, allowing 3 goals on 27 shots to Nashville although that game did end up being a 5-3 Edmonton win. Issues in net for both teams have pushed tonight's total to 6.
November 1st NHL Free Pick Betting
It's hard to back Chicago in tonight's contest with question marks surrounding Patrick Kane, having Ward in net, and the fact that the team is playing in leg two of a back-to-back. Of course taking Edmonton is also the 'easy' pick which is why it's not the right one. Chicago should be able to net some goals tonight with the inexperience in net for Edmonton – with or without Kane. Ward vs. the Oilers offense is also scary – for Blackhawks bettors and especially with a tired defense. Mix these factors together and it looks like tonight could be a high scoring affair.
NHL Free Pick: Chicago at Edmonton *Over* 6