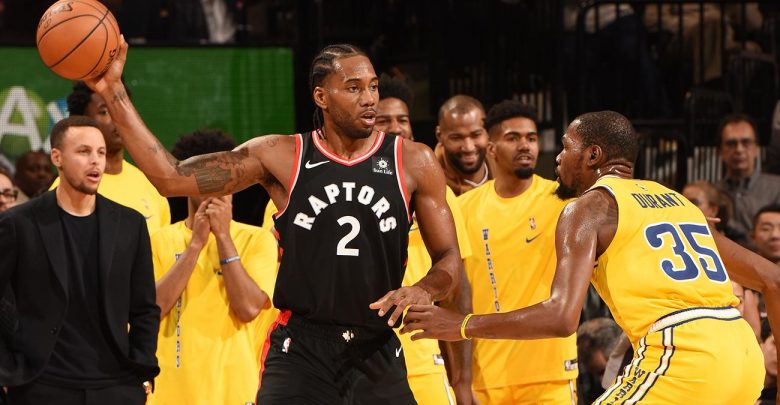 Nobody is for sure how the NBA Finals Game 1 free pick is going to play out because there's a lot of moving parts here. The Raptors are making their first ever appearance in the Finals while Golden State shoots for their third straight title. The Warriors have had the past 10 days off, does that mean they're rusty – or rested? Is Toronto too amped up at Scotiabank Arena where fans have been lining up since 7AM (14 hours before game time?) Here are what some numbers say about on which side Thursday's total will fall.
Is Over 212.5 The Call?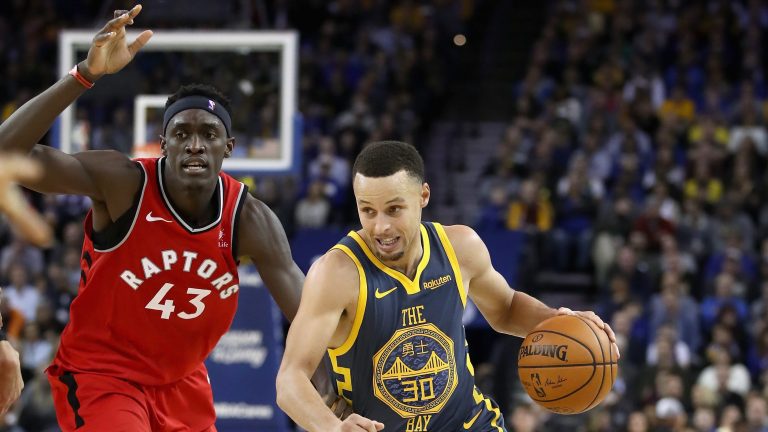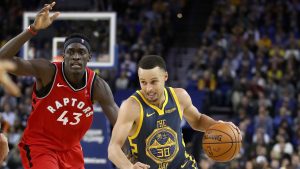 The NBA Finals game 1 free pick has a line set at 212.5 which is at least 10 points less than the two totals during the team's regular season matchups (222.5, 226.5). When the Raptors and Warriors met up in Toronto during the regular season, it was a 131-128 victory for Nick Nurse's team. That game was in OT however, but it was still tied at 119 at the end of regulation.
Kevin Durant is out in Game 1 for the Warriors, but Demarcus Cousins will be active. The Warriors have averaged 115.7 ppg in the last 5 games since Durant hurt his calf. Cousins hasn't played since April 15th, but the Warriors scored 120 or more points in 5 of the last 8 games he was active for. On the Toronto side of things, Kawhi Leonard is also going to be a big boost to the 'over' play. Leonard only played in one of the regular season games vs. Golden State, but he was unstoppable with 37 points on 14-24 shooting. Leonard has also scored 31+ points in 5 of his last 7 playoff games this season.
Does Raptors Defense Push Game 1 'Under?'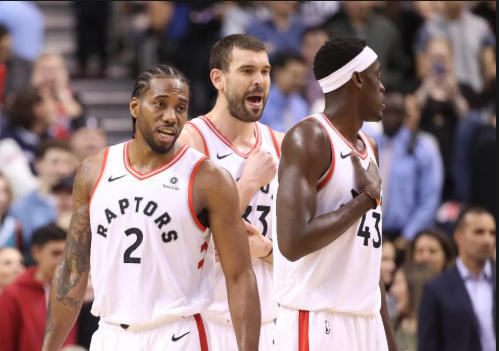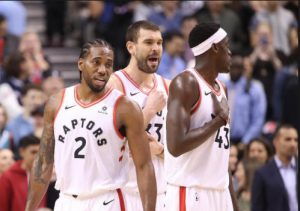 Durant being out definitely favors a lower scoring affair in the NBA Finals game 1 free pick. Then again in Durant's absence, Steph Curry has gotten his team back with 33+ points in the last 5 games. That being said, Curry also played in just one of the Raptors games this season and was held to 10 points by the Toronto defense on 3-12 shooting. The regular season matchups bring up another key concern about Durant's absence as he averaged 40.5 ppg vs. Toronto this year.
Can somebody like Klay Thompson step up with Durant out? How about Draymond Green who has posted back-to-back triple doubles in the Western Conference Finals? Toronto has the bigs in Marc Gasol and Serge Ibaka to protect the rim. The Raptors buckled down on the Bucks last series, holding them to 102 points or less in the last three games. The Warriors will likely come out flat on offense as they haven't played in 9 days. That being said, Golden State should be fresh on defense with all that rest and they held Portland under 100 points in 2 of the last 4.
NBA Finals Game 1 Free Pick Betting
The 1st quarter of Game 1 should be relatively low scoring as both teams try to feel each other out and with the Warriors having had so much time off. Expect quarters 2 and 3 to be wide open and the teams to once again clamp down in the 4th. The Raptors defense should give Golden State trouble and Cousins playing Thursday could actually hurt the Warriors' rhythm. This favors a lower scoring game.
NBA Finals Free O/U Pick: *Under* 212.5