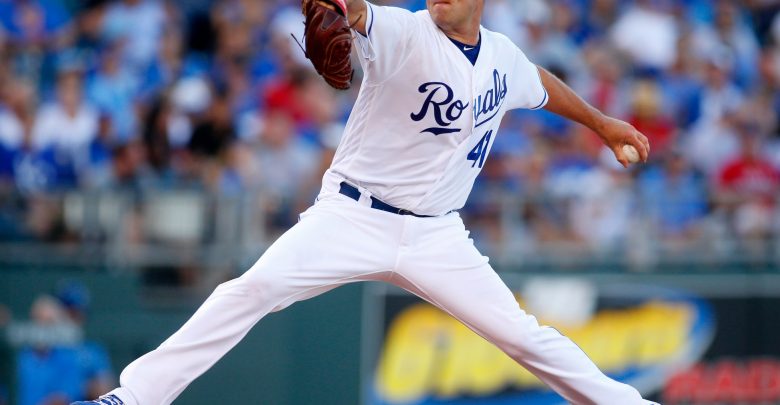 Oddsmakers are dumbfounded on how to place the line for the May 24th AL free pick. On one side of the ledger is the Kansas City Royals who are 3-7 over their last 10 but who just won 2 straight over the St. Louis Cardinals. KC's opponent is Texas, a team that is just 9-17 at home somehow but just took 2 of 3 from the Yankees. There's good value on both teams but just like Schroedinger's Cat – is there no value on either team?
The Royals Could Be in Line for a Big Offensive Night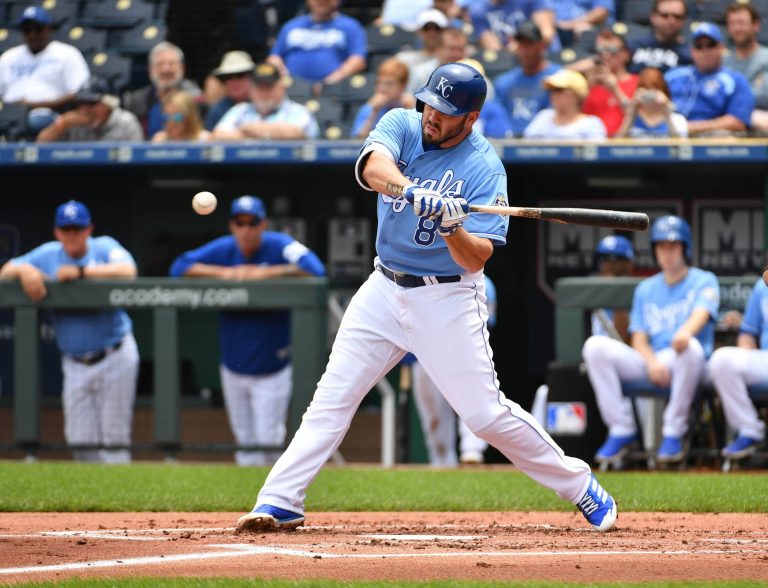 Oddsmakers are expecting some runs tonight, setting  the O/U for the May 24th AL free pick at 10 runs. It's supposed to be 90 degrees at first pitch and Globe Life Park in Arlington is the #2 most hitter friendly park in the league as it is. There are 5.3 implied team runs for the Royals tonight and one of the biggest sources of offense for Kansas City has to be Mike Moustakas, who is a top 15% hitter in baseball against RH pitching. Overall however the KC offense had been struggling until outscoring the Cardinals 10-3 the last 2 games. Only Jon Jay is hitting over .300 in the past 7 days and the team has just 4 total HR over that span (3 by Salvador Perez).
Some run support will definitely help Thursday night's Royals starter Danny Duffy. Texas struggles against lefties with a 25% K rate and are also hitting just .190 against Duff Man in 37 AB. The Royals starter has had a down year to say the least though. He's 1-6 for 2018 with a 6.88 ERA. It's no wonder the line setters are expecting an big offensive night when you consider Duffy has given up 5+ runs in three of his last four starts which includes allowing 9 long balls over that same span.
What to Expect From the Rangers' Starting Pitcher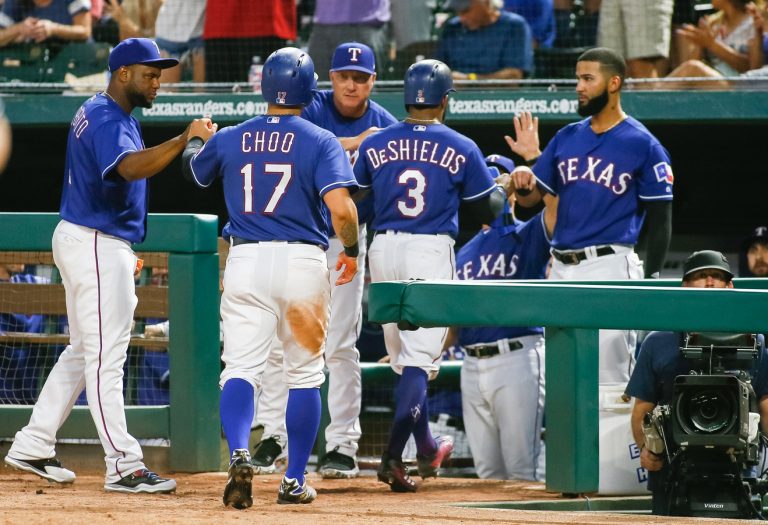 Opposing Duffy on the mound will be Austin Bibens-Dirkx who is coming up from AAA Round Rock. He was just 2-3 in Triple A this year with a 3.72 ERA but he did make 6 starts in 2017 (4.67 ERA). Bibens-Dirkx had a 12 year minor league career and the 33-year-old is looking for a strong start to keep his cup of coffee warm. None of those starts came against the Royals so there is very limited exposure from Royals batters as only Ryan Gons has faced him.
With uncertainty on the mound it means it will be up to the Texas hitters to get the W in the May 24th AL free pick. The Rangers could be up to the task if they hit like they did last series against the Yankees, putting up 23 runs in 3 games. Despite taking 2 of 3 games, it wasn't all fun and games for Kansas City as the Bronx Bombers actually plated 24 runs during the series. The Rangers offense definitely has potential – they'be put up a dozen twice in the last six games – but only Shin-soo Choo (.333) and Isiah Kiner – Falefa (.333) are hitting over .300 in the past 7 days. Believe it or not KC might actually be hurt by injuries to two of the Rangers best hitters when you take a look at Adrian Beltre (.083, 12 AB) and Elvis Andrus (.100, 10 AB) career numbers against Danny Duffy. Both those players are out until June with various ailments.
May 24th AL Free Pick Betting
No matter which side you're on tonight, it's cost efficient considering KC is listed at -112 and Texas +102. Both teams are coming off back-to-back impressive wins – the Royals with 2 over STL and Texas taking a pair from the Yankees. One thing you can count on in that situation then is a letdown. Yes these two teams can put up some runs at will, but overall the hitters don't jump out at you. Duffy has better success against Texas than you'd imagine which is going to fuel a low scoring affair.
Free Pick: Kansas City Royals / Texas Rangers 'Under' 10