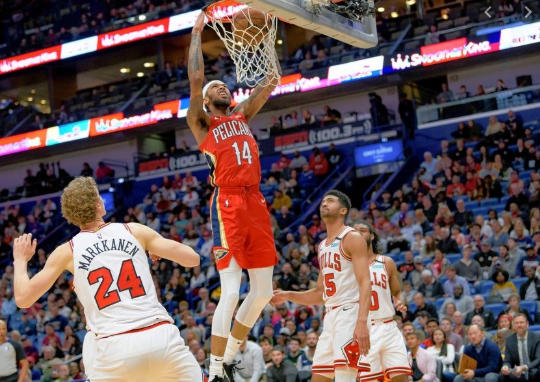 Every game on Thursday's NBA slate could change scope depending on how the trade deadline plays out, including the February 6th Pelicans at Bulls pick. Chicago could be enamored with a package for Zach LaVine, but unlikely in the East where the 19-33 Bulls are still just 3.5 games out of a playoff spot.
New Orleans could look significantly different by the 8:00 PM ET tip if they receive a substantial offer for Jrue Holiday. The Pelicans will likely keep their team as-is though, seeing if they can make a run at the 6 game deficit for the 8th playoff spot now that they are healthier. The Pels' are a 4-point road favorite at the United Center.
Pelicans Should Have Edge Inside and Out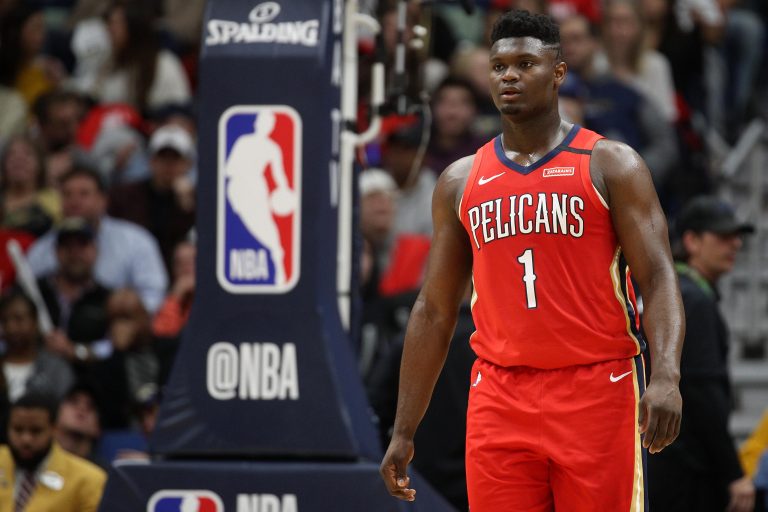 Chicago has been behooved by injuries, mostly on their interior but now that is stretching to the back court with Kris Dunn out an extended period of time with a knee injury. New additions to the Chicago injury report for the February 6th Pelicans at Bulls prediction include Denzel Valentine (hamstring) and Daniel Gafford (ankle).
All this bodes really well for New Orleans on Thursday night. Chicago had already 29th defensively vs. the PF position and 30th vs. the C. Zion Williamson is in line for a big night after going for 20+ in 4 of the last 5. The Pelicans also have Derrick Favors to pound the blocks with as he has 10+ rebounds in 3 of 5 and has shot 11 for his last 18 shots.
Pelicans bigs can dominate Chicago.That's still not mentioning the wing play of Brandon Ingram (28+ last two) or the depth in the back court that includes JJ Redick, Lonzo Ball, Josh Hart, and Holiday. Chicago has one answer – and that's LaVine.
Chicago Just Doesn't Have the Horses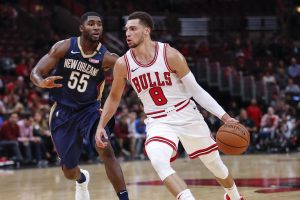 One thing to remember is that Chicago is just a +4 underdog in the February 6th Pelicans at Bulls pick. New Orleans has dropped two in a row, but that's been at Houston and to Milwaukee when N.O. held a lead at half time.
It's just had seeing Chicago having the ammo to even keep this game within 10 points. Otto Porter, Jr. (foot) and Wendell Carter, Jr. (ankle) have already been on the injured list for a significant amount of time and they were joined by Lauri Markkanen (pelvis) recently. That means players like Chandler Hutchison (shoulder) and Tomas Satoransky (ankle) are forced to play big minutes out of necessity even though they are hobbled.
Teams have finally figured out that Zach LaVine alone cannot beat them as evidenced by the Bulls recent 3-game road losing skid. LaVine had a high of 22 on the trip after posting a couple 40+ point outputs over the previous 6 games. The Bulls guard is getting hounded, putting up just 10 shots in the loss to New Orleans on Sunday. New Orleans has far from a great defense however, ranking 28th in points against.
February 6th Pelicans at Bulls Pick
Every bettor knows about the 'too good to be true' games and the public is absolutely going to hammer New Orleans in this one. The Pelicans should be able to score at will in this one, but it looks like Chicago is going to be able to do the same. It's hard to justify a bet on the Bulls being anything more than a contrarian play, so the total is the route to take.
Pick: Pelicans / Bulls *Over* 231.5