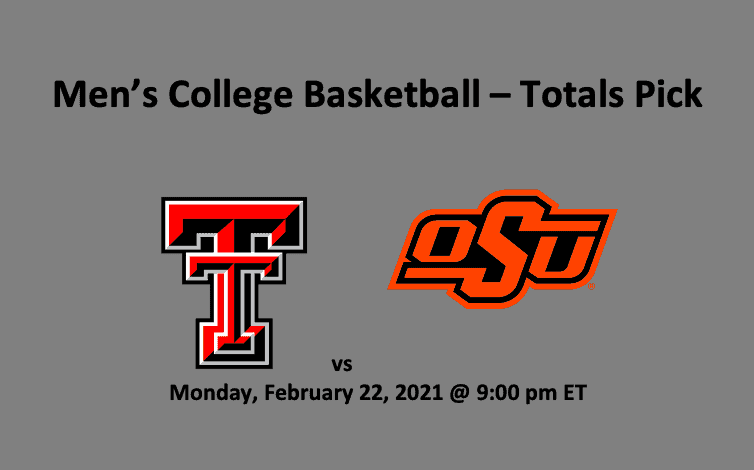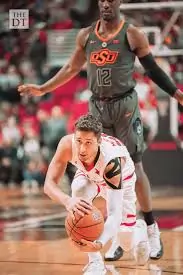 This Texas Tech vs Oklahoma State totals pick offers a matchup between the nationally-ranked Red Raiders and the unranked Cowboys. The Cowboys, who are 7-6 in the Big 12, are in sixth place. That's one-half game ahead of the 6-6, seventh-place Red Raiders. On January 2, Texas Tech and Oklahoma State met. That game ended 82-77 in overtime with OSU grabbing the win. Overall, the Raiders are 14-7, while the Cowboys are 14-6.
The best over for this game is 138.0 (-109). In terms of the under, you can get that at 138.5 (-105). The game will be played at Gallagher-Iba Arena in Stillwater, OK on Monday, February 22, 2021. The game is scheduled to start at 9:00 pm ET. Also, see our spread pick for this game.
Texas Tech vs Oklahoma State Totals Pick – Stats
When it comes to point production, Texas Tech is averaging 73.6 PPG and the Cowboys are hitting for 75.8 PPG. Those are solid stats for betting the over. On defense, OSU is giving up 70.6 PPG. That's also trending towards the over. However, the Red Raider defense is allowing opponents just 62.9 PPG. That could indicate a tilt towards the under.
However, with the best over being 138.0 and best under 138.5, when we consider the offensive output of these two teams, we can imagine this contest hitting the over. Even with a strong Texas Tech defense, the over looks quite possible.
Red Raiders vs Cowboys – Trends
Recent trends also indicate the over. In their last dozen games, the Red Raiders have hit the over eight times. Also, in seven of their last 10 games played in February, Texas Tech has seen the over. For OSU, they've been under in four of their last six games against a Big 12 opponent. However, in six of their last seven games versus Texas Tech, they've achieved the over. Finally, they've been under in four or their last six games played in February.
Texas Tech vs Oklahoma State Totals Pick – Final Word
Our Texas Tech vs Oklahoma State totals pick notes that the Cowboys feature solid passing, playmaking, and scoring. We do not think that the Red Raiders defense will be able to keep their point total low. Additionally, we project that Texas Tech will also readily score. We anticipate both teams scoring around 70 points each in this contest.
Prediction Summary – #15 Texas Tech Red Raiders vs Oklahoma State Cowboys
Totals Pick – Over at 138.0